'Not Man Hating. Just Women Loving'
The Mill's London studio recently welcomed for the second time to host 'Brave Femininities', an evening in collaboration with The Girlhood that provided guest speakers with the chance to share their ideas, passions and visions about women in the creative world.
We caught up with Women in Advertising (WAP) founder Jess Aan de Wiel to tell us more about why she set up the group, and how important it is for us to support and celebrate equality in the advertising industry:
I launched WAP on Facebook in 2012 as a private group for women who work in Advertising Production. Four years later, we're a thousand strong. Every couple of months we get together to discuss our jobs, work related issues, meet new women working in the industry, network and learn from each other. We have even managed to find one member her dream job and another couple of members entered a very symbiotic landlord and tenant arrangement!
Ideally in the future, we'll become a broader church - I'd like a wider membership base including digital, creative and account people. It will help us strengthen our connections, become a more rounded network and ultimately, build our utility beyond social and into more practical areas such as teaching, mentoring and jobs.
Within the last five years, there's definitely been a rise in women taking on creative on-set. At one of our recent events, we had nine female DoP's and even a female Gaffer all in one room! It would make me very happy to see more Production Companies and Agencies with an equal male / female split on their rosters, instead of the token female presence we currently see.
In the next five years, I'd like to see parity in pay. It's probably THE burning issue for all industries right now. Better care for working mums, more women in senior management roles and more in tech-driven and coding rolls as well. I think the electrical department would benefit with some female representation too!
I sometimes get comments that this is a sexist thing to do, however men have many of their own clubs; Fantasy football leagues, Five aside teams, meat-eating clubs.... the list goes on. The vibe is very different with a room full of women; there is a strange sense of freedom we don't normally get to experience, especially not in our industry. It's not better without men, just different!
I wanted to make sure that this group was not a chance for men to dismiss us as 'man hating', it's really not that at all, which is our slogan is 'Not Man Hating. Just Women Loving'. It immediately dispels all of that old fashioned negativity around anything feminist and turns it into something positive.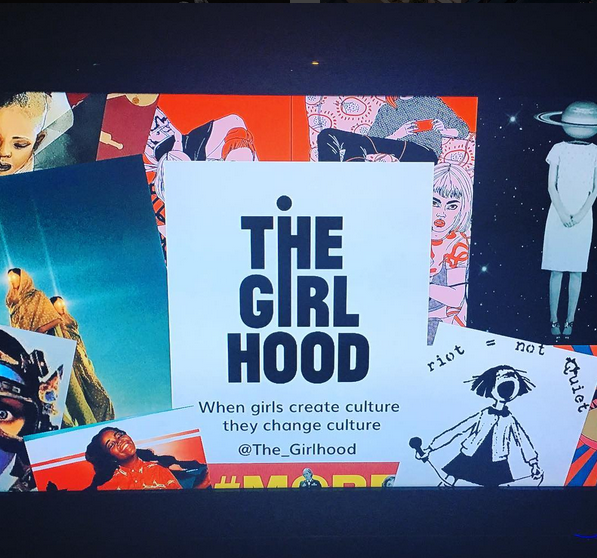 Find out more about Women in Advertising's and their future events by following @reallywiel on Twitter.