Shriekfest, the longest-running horror, sci-fi and fantasy film and screenwriting competition in Los Angeles, asked filmmakers to create a commercial to help promote the festival in its 15th year. The winning spot, created by Nick Lines, Lead CG Artist at The Mill in LA, was screened for horror fans and filmmakers during the festival earlier this month.
Nick's commercial focuses on a woman that has come home after having an altercation in the street. As she looks into the mirror, she experiences flashing images of blood and rage in her mind. Nick shares, "I wanted to put a different spin on the zombie genre. You always see the undead, rotting away. This film was going to set a different style. We aimed for a cinematic look – very nice and clean, and with beautiful lighting. I wanted to really steer away from a dirty, de-saturated look we so often see in zombie movies."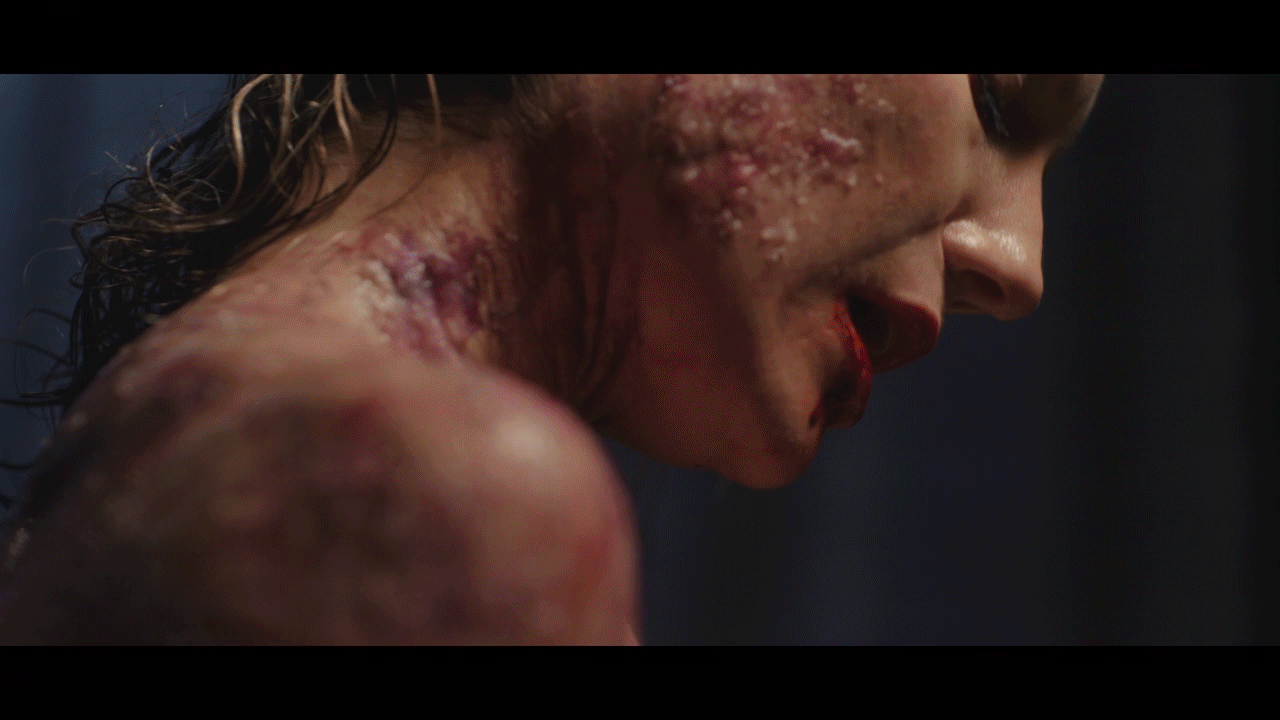 The competition required films to be under one-minute, be related to the festival genre, and mention the festival's anniversary. Nick adds, "One of the requirements of the Shriekfest commercial contest was that we had to somehow weave into the plot the fact that Shriekfest is now in its 15th year. Coming up with a way to do that creatively was a cool part of the process."

Nick's spur-of-the-moment decision to create the commercial led to a quick turnaround time. In two weeks he wrote the idea, booked the talent and built the set, swiftly followed by lighting, filming and post over just a few days. A number of artists at The Mill in LA pitched in on the project, bringing their production, VFX and colour experience to the film.
Upon winning the Best Commercial category, Shriekfest founder Denise Gossett said of the film, "I was blown away at the quality of Nick's commercial – quality in every detail! I'm so honored to have it as the winner of the 2015 Shriekfest commercial contest."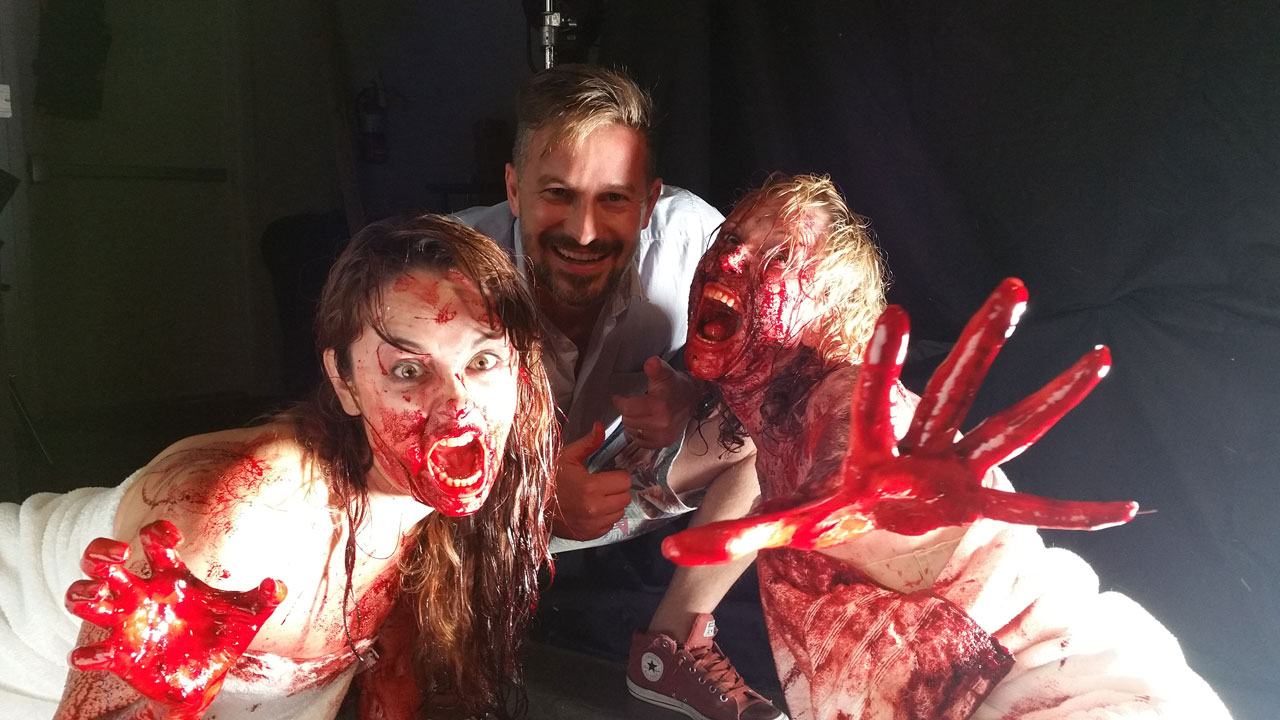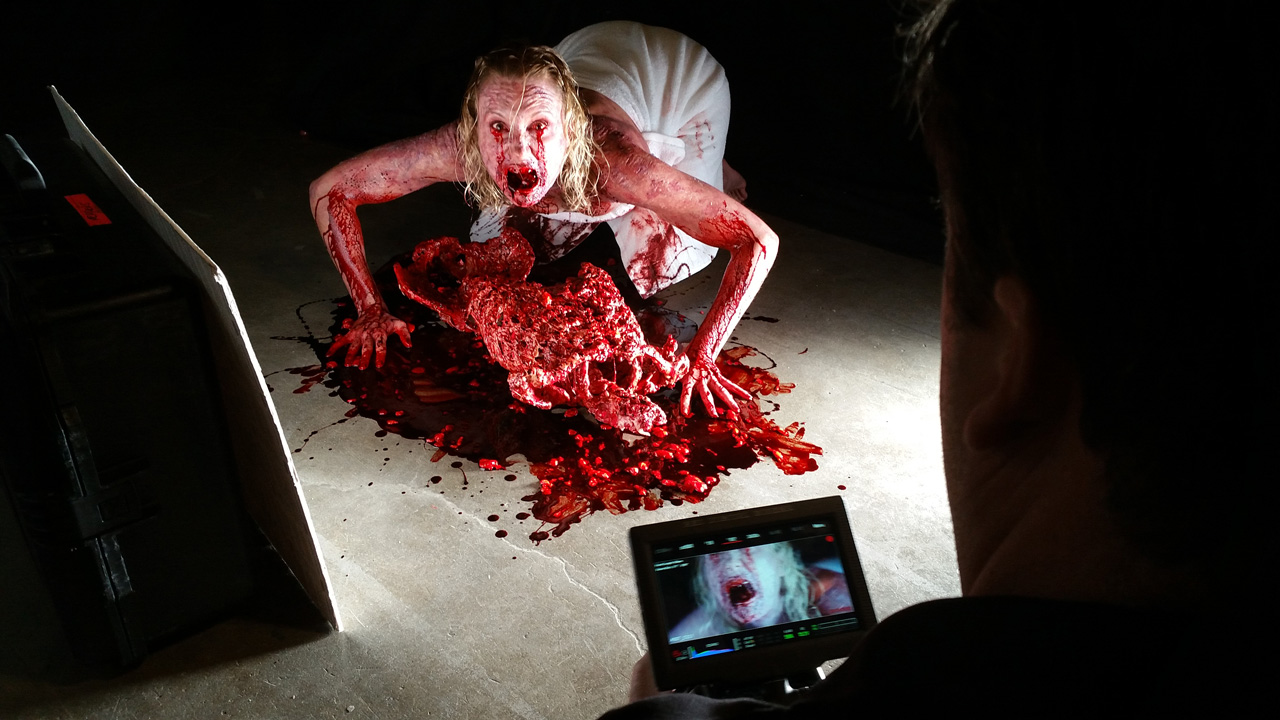 Behind the Scenes Shriekfest Commercial

The Shriekfest commercial is not Nick's first success in the horror genre with his 'It's a Wonderful Knife' short enjoying success on the festival circuit. Nick comments, "I like the uniqueness of the horror genre. Compared to drama and comedy, it's got a built-in audience. And you can basically get it all in-camera and end up with something quite interesting."
Watch the film below and find out more about Nick's projects on his website.
Credits
Director: Nick Lines
Producer: Daniel Midgley
VFX Supervisor: Scott Wilson
Smoke: Tim Robbins
Colourist: Gregory Reese
CG: Nick Lines
Art Support: Brett Lopinsky, Kelsey Napier, Matt Dobrez