Last night saw
Shots
celebrate their milestone 25th birthday. To help them mark this occasion, The Mill were delighted to host a party to remember at their London studio.
The Loft was filled with an array of faces from across the industry, attending in honour of creativity of the past, present and future. There was music, drinks and cupcakes a-plenty!
The main feature of the evening saw Shots Editor Danny Edwards unveil the 25th Anniversary Special issue of Shots magazine; a special edition which visualises and comments on the A-Z of advertising over the last 25 years. We caught up with Danny to find out more about the future of Shots whilst looking back over it's 25 years.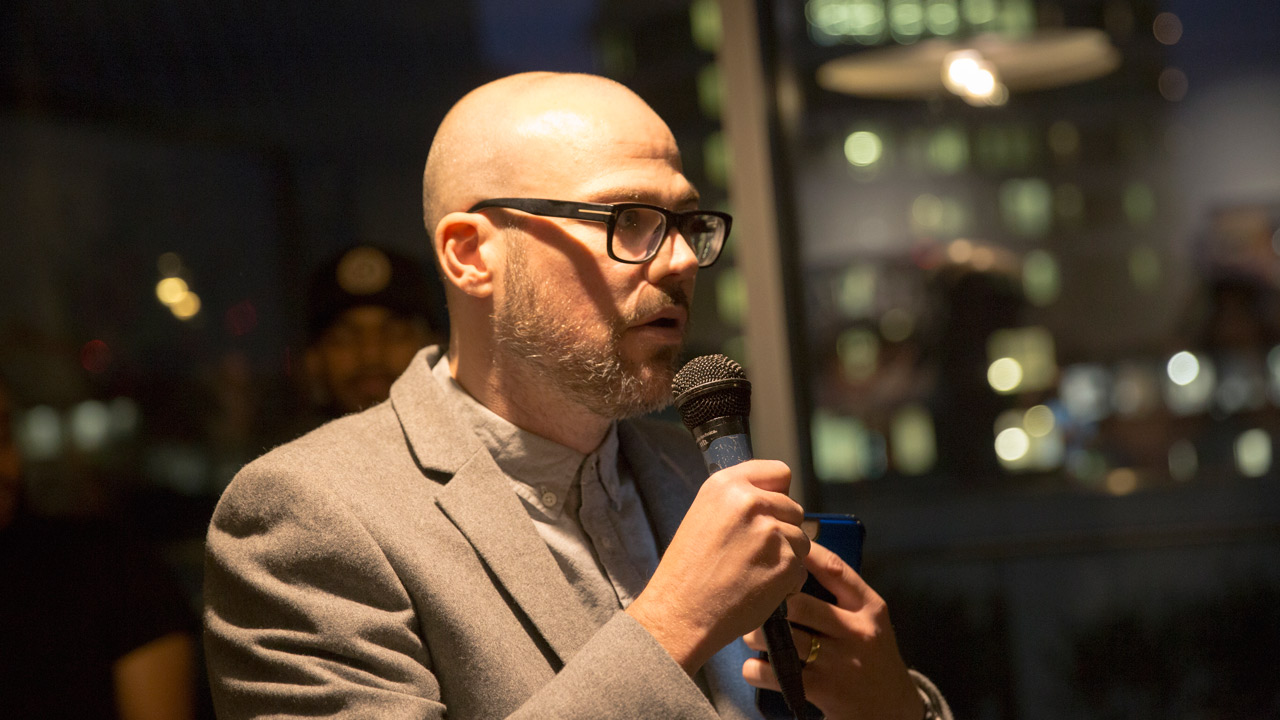 Congratulations on your 25th birthday. How does it feel looking back on Shots last 25years?
Thank you. Well, looking back has been great. I think a bit of nostalgia is always good fun so trawling through old issues, looking at the contents and the various covers has been great. Two-and-a-half decades is a significant milestone and while we wanted to celebrate that with references to the past, we also wanted, as we always do, to have an eye on the future. So pieces in the new magazine also examine what the industry might be like as we move forward, into the next 25 years.
How has Shots evolved over this time?
In many ways. As a product itself, we've gone from solely a VHS tape of the best global work, to a VHS tape and a glorified credits booklet through to the DVD, shots.net, the much more glossy, higher production value magazine and things like the Shots Awards. Those are some of our physical transformations but, obviously, we've also had to evolve alongside the industry. Shots, like all good industry publications, is a reflection of what that industry is going through. So the rise of and wrestle with digital, the ever-expanding tech world, the (supposed) decline of TV and everything in between are things that we have evolved to give an insight into. That constant evolution is what keeps things interesting.
What made you pick The Mill to host the occasion? (of which were were very pleased!)
A couple of things. Firstly, we wanted to celebrate the event with our subscribers and friends and The Mill has been both since Shots first came into being so it made sense to partner with a company and people we know and respect. Secondly, let's be honest, that fifth floor terrace bar you have is pretty damn impressive and once the offer was made to hold the party there, anywhere else didn't really seem right.
What was aided in making Shots so successful over the years, helping it to remain at the forefront of latest creative publications?
Well, without wishing to blow our own trumpet too much, I would hope that Shots' integrity has played some part in that. We are lucky enough to have many friends and colleagues in this industry but Shots' role is to shine a light on the best of what creative advertising has to offer and that means we can sometimes be fairly ruthless in our decision of what's good and what's not. You may not always agree with us but we don't let politics get in the way of professionalism and, I would hope, that fact has helped us build a reputation for only showcasing things worth watching or reading about.
Of course, talented, dedicated and resourceful teams also play a huge part in being successful and the people who have worked here over the last 25 years – in whatever capacity – have helped us build a brand name that can be trusted.
Looking forward, what does the future hold for Shots?
Hopefully at least another 25 years. Continued evolution, really. As mentioned above, we've adapted to the industry, both the advertising and publishing industry, and will continue to do so. I'm not sure exactly how yet, but who knows, maybe in 2040 you'll be watching the latest Shots Showcase on an Oculus headset, wandering round the set of the new Guinness commercial as 'the next Jonathan Glazer' directs unicorns hang-gliding across the Sierra Madre. Or something.
What's been your most memorable issue since you've been editor?
Oh, tough one. The boring answer is that they all hold a special place in my heart, sometimes for good reasons, sometimes for bad. I remember the first time my name was printed in the stand-first of the magazine, when, as a fairly new researcher, I curated the now defunct, press and poster section. That was around issue 64 or so, and was a big moment for me.
Since I've been editor though, the Cannes issues always stand out as a highlight. It's always a big bastard of an issue and, of course, the most widely read of the year so you want to make sure you get it right and liaising with some of the industry's top movers and shakers to get the interviews and, more difficultly, the images to grace the pages can be… interesting. Though with John Hegarty, Ben Priest, Ringan Ledwidge and an arse-bearing Mark Denton in recent years, I think we've done OK. I've also really enjoyed the guest-edited issues. We've only done two, so far, but working with
Mother
in 2014 and
BBH LA
this year has been really eye-opening and a brilliant learning experience.
To see more pictures from the event
click here
.