The Mill's London studio was thrilled to play host to the annual
ADCAN
awards this year, offering emerging talent the opportunity to mix with the industry's finest and screen their award winning work.
The awards, now in their second year, are a free-to-enter film competition in association with Vimeo that encourages unsigned filmmakers and animators to submit a 30" second ad from a chosen charity brief. Co-Founder Dan Heighes, Executive Producer at Media Arts Lab, set up the initiative with colleagues and fellow creative bods Brydon Gerus and Deborah Casswell, he comments, "Brydon and I discussed the idea after Cannes one year, as we felt there was more that we and the industry could be doing to support young film makers and worthy charities. We discussed it with a few people and the support was universal, so we went for it. It's incredibly inspiring and rewarding and only made possible by having such strong partners."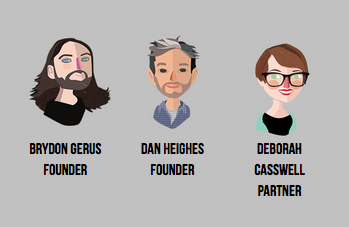 Deborah adds, "I'm interested in using creativity for good, both personally and as a bigger idea. The brilliant thing that ADCAN has proved is that so many people feel the same. We are constantly overwhelmed by people's willingness to give their time and talents. I think that feeling was palpable on the awards night. So much positivity."
This year's chosen charities were
Superact
,
Live Life Give Life
,
The Rucksack Project
and
Engineers without Borders
, for which a range of high quality films were created, exploring an array of creative mediums and narrative styles. The entries were then narrowed down to a shortlist of 8, of which one for each charity was chosen as a winner on the night.
However, for the winning film-makers, ADCAN is more than just a title and certificate. It also offers them the opportunity to take part in workshops across the industry's finest production companies, sound studios and post houses, enriching their industry knowledge and giving them a rare glimpse into the expansive jigsaw that is the creative industry, and how all of these pieces fit together.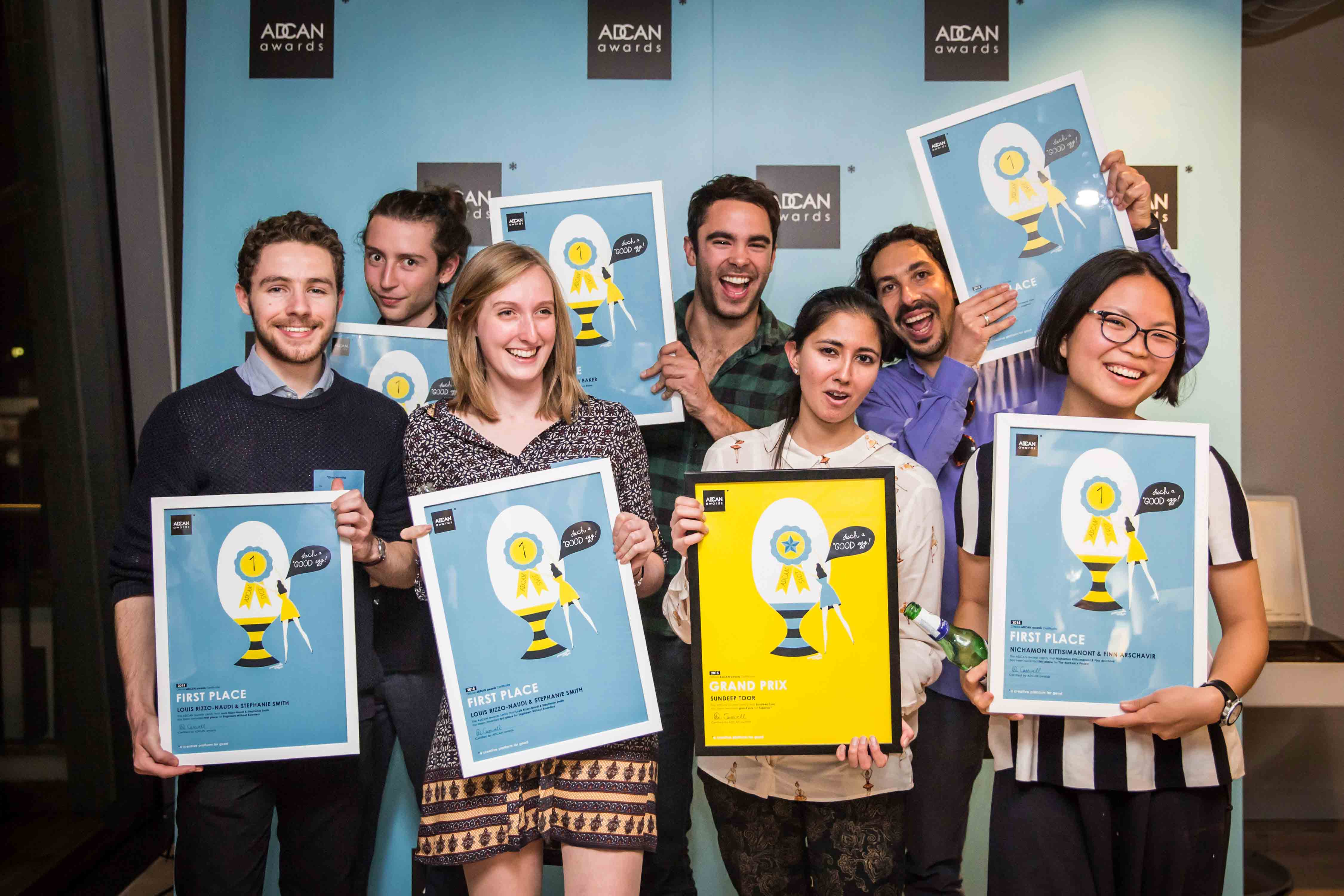 Dan continues, "The certificate (which is actually more like a piece of personalised artwork!) is just the start of it. We decided that we didn't want to give a traditional award of any sort, as this would be useless to a young filmmaker. Instead we wanted to help them by showing them what this industry has to offer and to give them invaluable advice, mentorship & workshops instead. All the shortlisted filmmakers win two days of workshops with
Rattling Stick
,
Partizan
,
Nexus Films
,
Work Editing
,
ARRI Media
, and
Wave Studios
, where they meet industry professionals and learn essential tips to aid their further work. Not only that, but by winning ADCAN they receive free publicity and exposure to some of the best in the industry and help and advice whenever they need it. ADCAN is designed to help them at every level to progress their film making."
The winner of this year's Grand Prix award, with her charming animation for Superact, was
Sundeep Toor
, an amateur 2D animation artist who's simple, yet beautiful way of condensing the initiative of SuperAct caught the judges' eyes.
We caught up with Sundeep to find out what inspires her and how she feels about winning ADCAN.
Tell me a bit about yourself and how you got into animation?

I've always been one of those kids who drew things and made stuff because I wanted to purely for the joy of making. When it came to picking a degree to study, I felt computer animation would provide the steepest learning curve and I would get the most out of it.
How would you describe your animating style?
2D digital frame by frame is my style of choice. It's the style I am most comfortable with. The fact that I'm not limited to rigs or scripting, only my ability to draw and my imagination is what appeals.
What inspires you?
Music is my biggest source of inspiration. I can get stories and abstract visual ideas that are not influenced by any other visual mediums directly. I think that shows in my work. 2D Disney movies and Fleischer cartoons have had the most influence on the look of what I create which I would describe as playful and retro. The pink elephants sequence in Disney's Dumbo is something I continue to refer to in my work. I like to create things people have never seen before rather than try to recreate a reality very similar to our existing one.
What other animators do you admire?
I admire what Scott Benson has done with Late Night Work Club and the members involved in the project. Charles Huettner and Alex Grigg in particular inspire me in how they approach storytelling. In recent years, the work of boutique studios such as Animade have been amazing to follow. Their approach to self-initiated projects drives me to make more and keep up with them!
How does it feel to be an ADCAN winner?
It's a huge honour to be the Grand Prix winner, especially as animation rarely wins against live action films All you have to do is make a good film for a good cause. You don't need to have attended a prestigious art/film school or have any existing contacts to the industry. You are judged purely by talent, by people who really know it when they see it. I think ADCAN is a game changer in making the industry more inclusive of people from different ethnicities and class across the UK. The 2 days of workshops on their own were amazing to have attended, but to win it overall just makes me even more determined to keep working towards being a successful pioneering animation director.
See the other ADCAN winning films below, and the full shortlist
here
.