If you ever have writer's block, go on a road trip.


At least that's what Eugene Gauran, VFX Art Director at The Mill LA, would do. After a recent journey across iconic landmarks of the American West – the vast landscape and red rock terrain of California's Death Valley, for instance – Eugene became inspired by nature's wide spaces, colors and scale. His road trip adventures, combined with his childhood memories of growing up in the Philippines, inspired his most recent passion project: the title sequence for Graphika Manila.
Graphika Manila
is hailed as one of the most influential design events in the Philippines. Launched in 2006, the creative conference has inspired and exposed thousands of attendees to the design industry including post-production. In addition to providing young talent with opportunities for mentorship, Graphika Manila spotlights the limitless potential of VFX and design.
We had the pleasure of sitting down with Eugene to learn more about his piece…


How'd you get involved with this project?
I spoke at Graphika Manila in 2014 to present the process for '
Call of Duty: Ghosts
' that The Mill helped create cinematics for. This year, the organizers asked me if I was interested in doing the title sequence for the festival. It was a prime opportunity; I'm always hungry for creative work in addition to my day-to-day projects.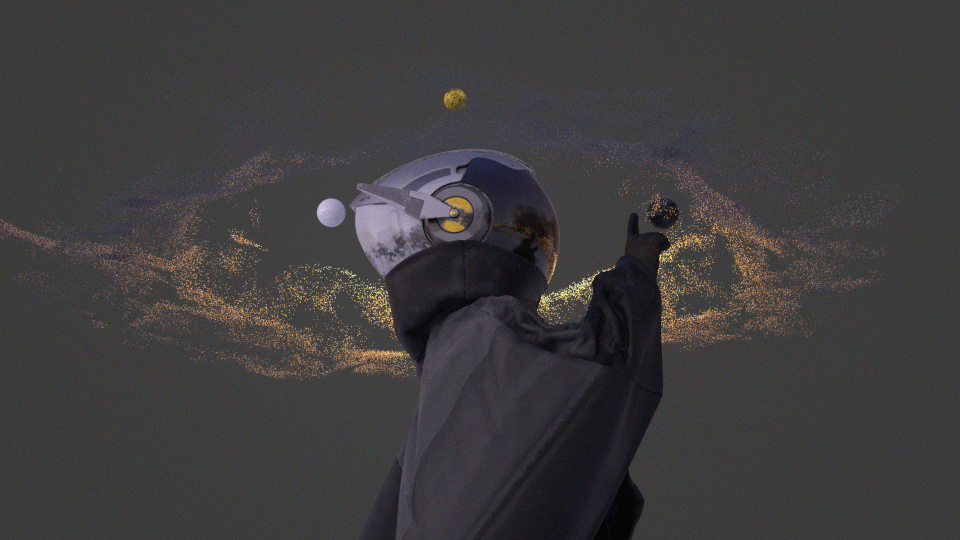 What's so special about this project?
It's been a while since I've done a project independently. Between now and then, I've been focusing on honing my craft by executing client work. That's always rewarding, but there's always something extra special about jotting ideas in a sketchbook and seeing your own ideas manifest over time. It's especially great when I get to pair that experience with support from The Mill.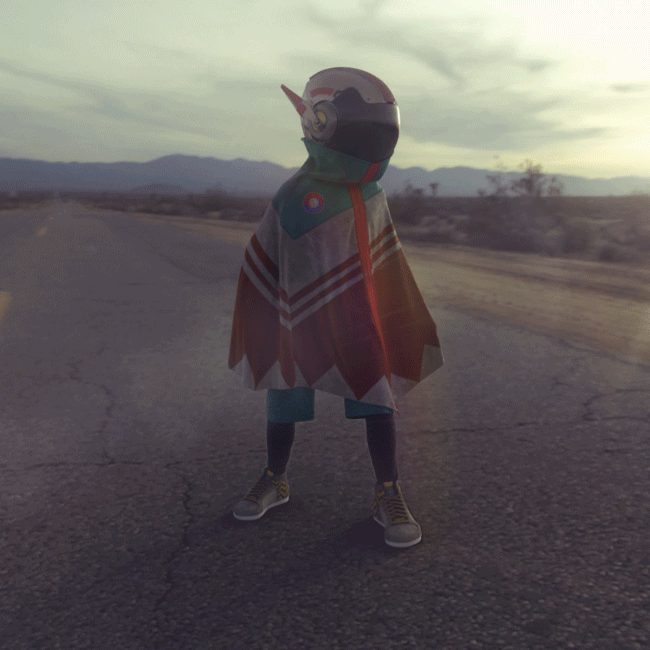 Fellow designer Sasha Vinogradova surprised me with a character she crafted based on an idea I had, and Ed Laag [VFX Art Director] helped me build out the final shot of the piece. [Creative Directors & Heads of 3D] Robert Sethi and John Leonti also worked with our Scheduling team to clear a path for me. With their help, we managed to finish this piece in just three weeks.
When you're concepting a project on your own, you may safely assume you'll be doing all the work yourself. But with help from friends, there is real value in seeing your concept come to life with another person's input. That's really special to me.


What were the technical/creative challenges?
I wanted to experiment with GPU rendering through Redshift. Not using a render farm was the main hurdle, but that was a matter of time management and understanding the hardware you're working with.
Apart from that, the terrain shot was most challenging because it was difficult to sculpt – but Sasha and Ed came to the rescue! Sasha and Ed's talents in creating large environments helped to achieve the proper sense of scale needed to make the concept work.


What tools did you use to complete this project?
We used Maya, C4D, Zbrush, Substance Painter, Marvelous Designer and Nuke. I rendered everything with Redshift and Arnold.
What's next?
I am striving to do more one-minute pieces throughout the year. The next thing on my list is to get inspired again. So maybe another road trip? I'm not sure just yet. It's going to be a process of writing ideas down, getting exposed to different things and being stimulated by art. I'd love the next thing to be a narrative piece and hopefully try looking into shooting live action with VFX integration. I want to use these projects as opportunities to learn something new, and Graphika definitely sharpened my photographic sensibilities. I'm eager to see what I'll get into next, especially having a firm understanding that everything stems from the passion of image-making.
I hope this piece encourages everybody to figure out a way to create more passion projects. With the right people, good resources and enough enthusiasm, it's actually pretty effortless, not to mention a great way to create friendships. It really keeps the fire going!
For more of Eugene's work, visit his
portfolio
.