Written and directed by Ed Morris of Rattling Stick, the latest music promo from Massive Attack explores a powerful and ultimately damaging relationship between a man and woman who are drawn to each other in an intensely magnetic way.
Shot in a single day in various locations around Hove on the English South Coast, the promo contains numerous references to the band's history, including a snippet of 'Unfinished Sympathy', a classic anthem of the 1990s.
The undeniable tension between Kosovar actress Arta Dobroshi and British actor Jonathan Aris in this foreboding stand-off is captivating throughout, despite the diverse changes in setting; from a home interior, to a forest, a busy dual carriageway and finally a deserted beach.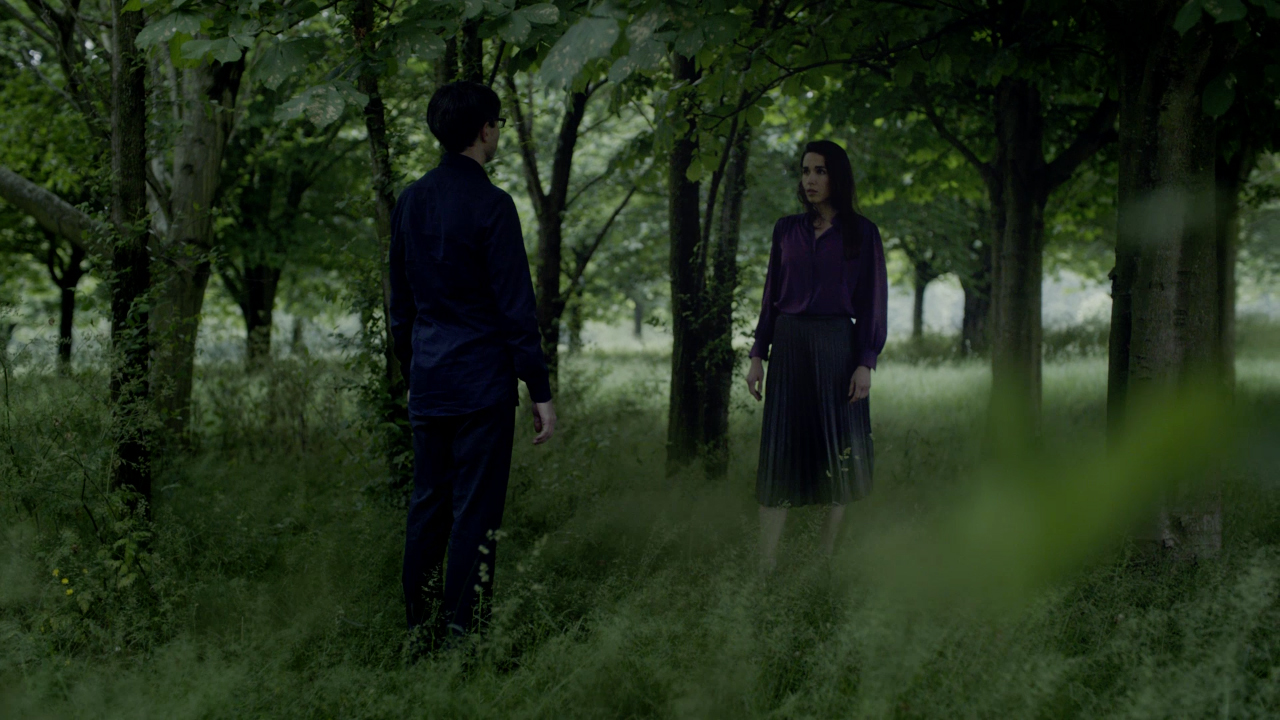 The challenge for The Mill's 2D Team was to maintain this element of drama and suspense and ensure the focus remained on the two protagonists.
We caught up with those involved to find out a little more about how the team achieved the intriguing and absorbing outcome of Ed's script.
The overhead road-crossing scene, pictured below was the most challenging aspect for The Mill's 2D team. Mill 2D Artist Nina Mosand breaks down how the task was approached.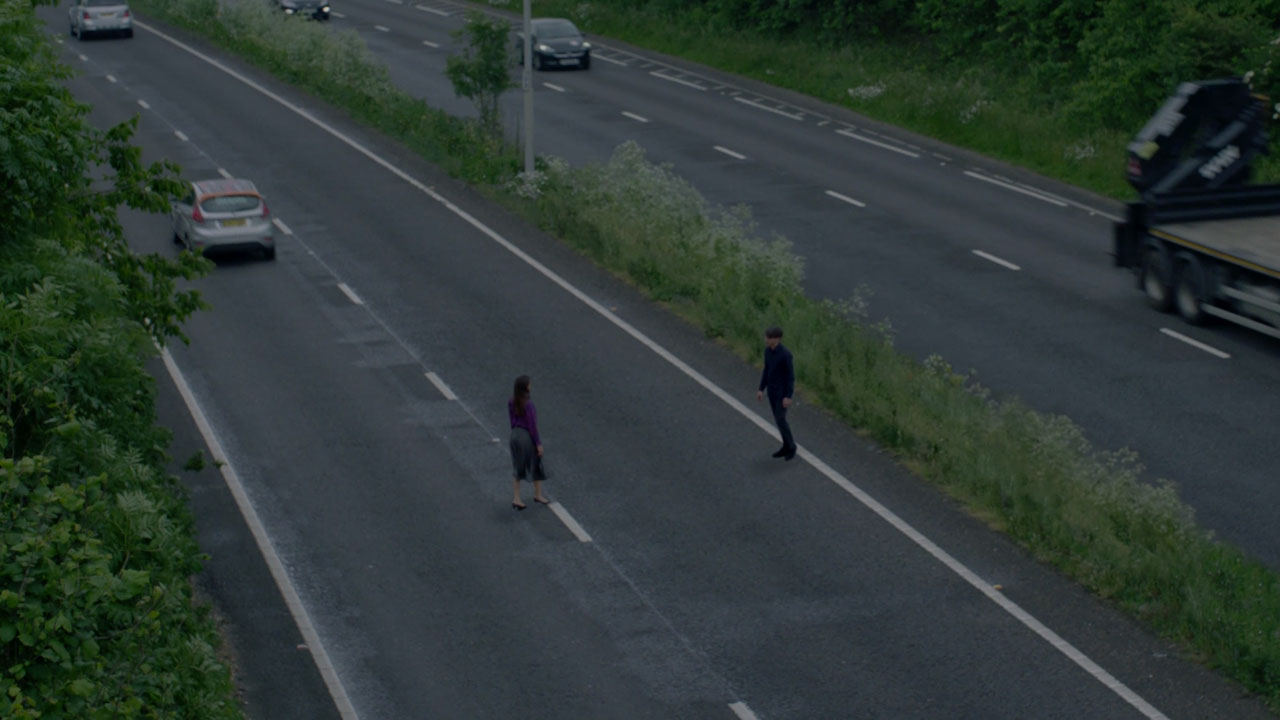 'We had to ensure our two hero characters appeared to be in the middle of the road by timing the cars from different plates so that that it felt as though they were actually there, making the cars drive behind them and matching the movement of her skirt to that of the cars.
At the end we added a handheld camera move to make it flow better from the previous shot into the next.'
The final overall look and feel of the spot was brought together by the constrained palette used by The Mill's Head of Colour, Seamus O'Kane in the grade.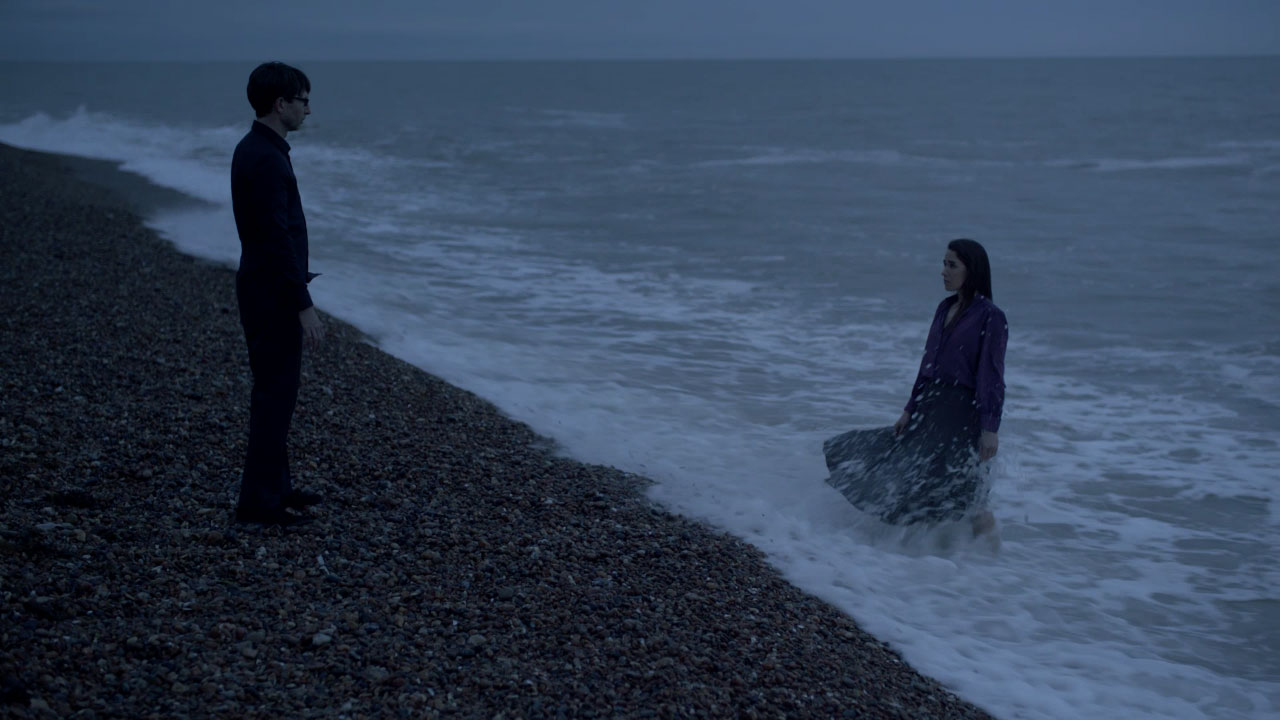 He explains, "The journey of the couple from a totally normal interior to a remote beach was so well captured by Director Of Photography Franz Lustig that the grade had only to nudge the image into a constrained palette to enhance the performance focus and lessen any distraction.
The natural lighting and enhancement produces a visual texture that allows the eye to roam across the scenes and characters and appreciate the detail and beauty in the ordinary whilst the counterpoint of the drama fascinates us. This is a compelling film that was really interesting to be involved with."
Watch Massive Attack's latest music promo 'Come Near Me' here.