Will 2016 be the year that VR finally takes off? With the upcoming Oculus Rift, HTC Vive and Sony PlayStation VR releases, alongside mobile VR, increasing content creation and tech advancements, it's undeniable that virtual reality has arrived, but the more important question remains; How will it grow and evolve as a new storytelling platform?
We asked several Mill artists to share their predictions on what's to come in 2016 for VR: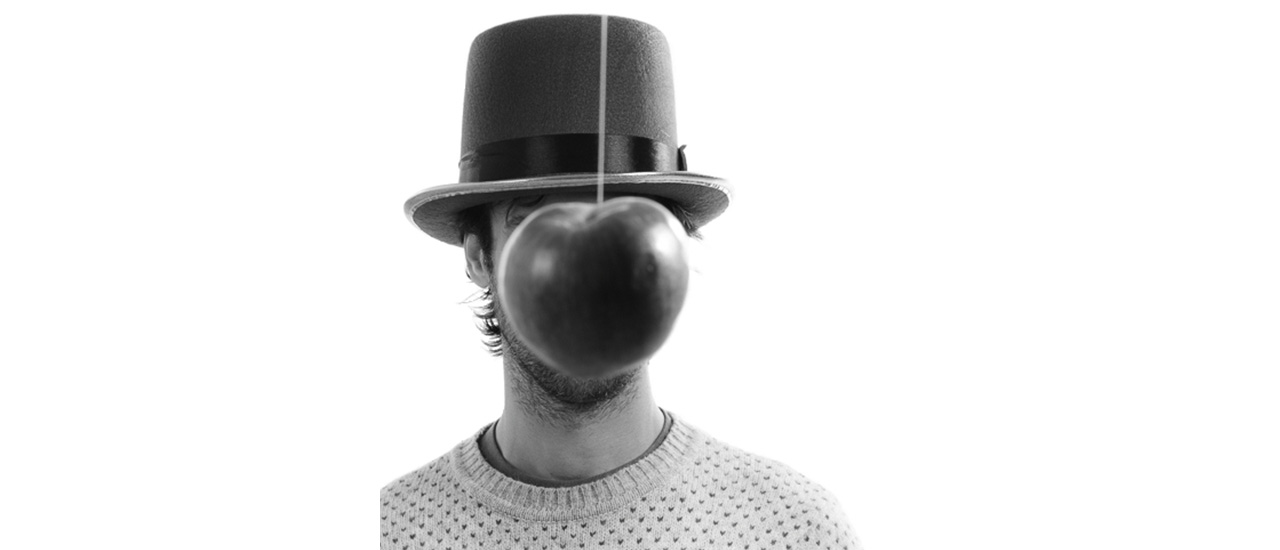 Adam Grint
Creative Director, LDN
Not since my early days in the world of VFX some 15 years ago, have I felt such a pioneering spirit in our industry. The allure of the unknown is irresistible; the possibility to be the first at something - to create something truly original. It's an opportunity that doesn't come around very often. That's why so many people are rightly and enthusiastically hopping aboard the VR train.
Uptake and Quality Content: My hope and expectation is that 2016 will be the year of QUALITY CONTENT; aided and abetted by new technology. The winners will be those who are able to harness the relevant technology, ally it with strong creative suited to the medium, and then distill it down to a concept that consumers can easily digest. The tech will then just fade into the background.
Social VR: Oculus' Toybox for the Rift showed us that interacting with another person in a virtual play space not only works but also is pretty fun. Once the processing power is there through advances in mobile computing and real-time cloud rendering, it will be exciting to see further iterations of this type of social VR on mobile devices. In addition, realistic avatars, courtesy of facial recognition, will make our virtual interactions more life-like.
Mobile VR: With its ubiquity and lower price point, mobile VR will continue to trump other dedicated VR headsets in 2016 in terms of reach, and much of the content we create will be developed with that in mind.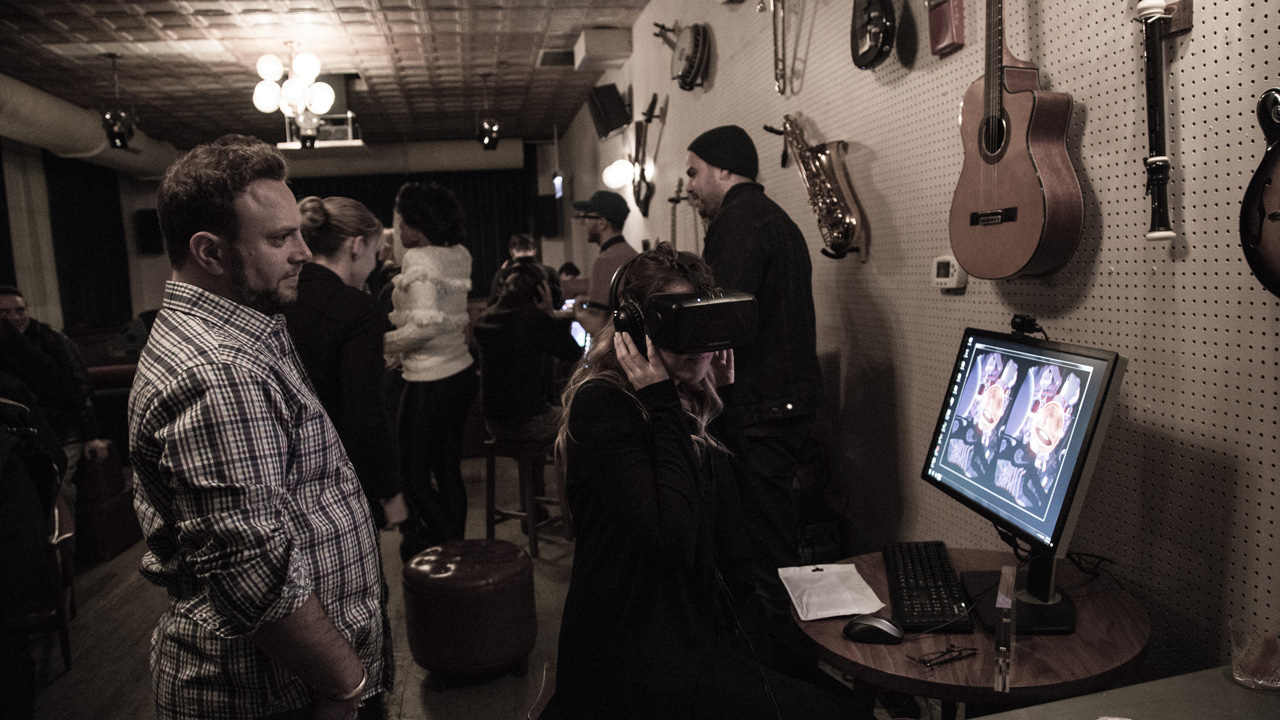 Virtual Reality Check at Soho House Chicago
---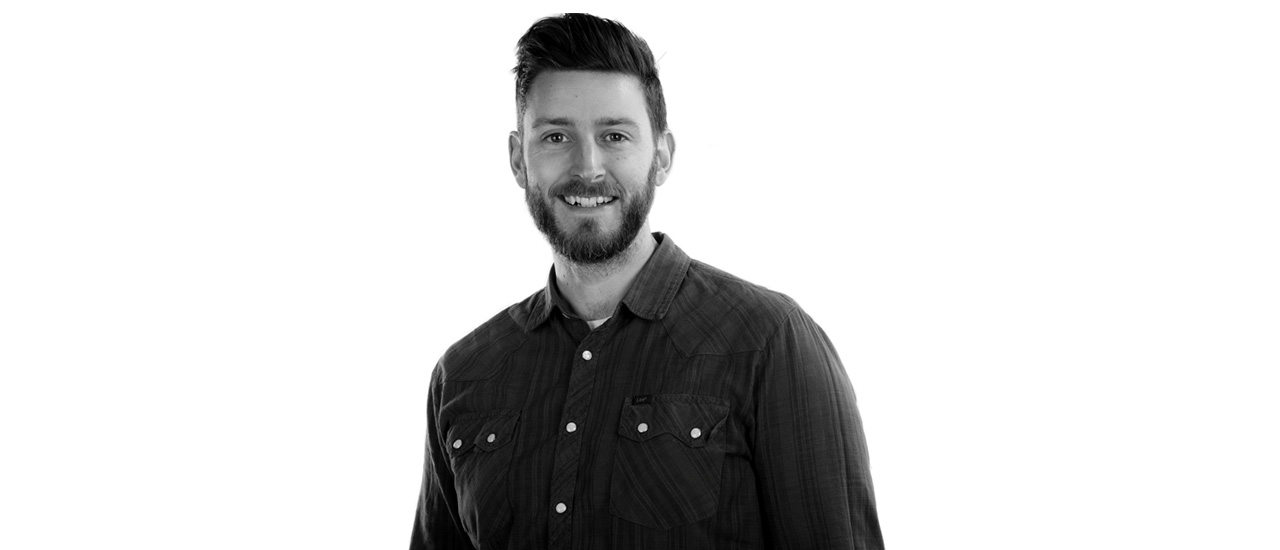 Neil Evely
Grp. Head of Product Development
If you attend any number of conferences or seminars, one of the first thing that everyone admits is that no one knows what the future holds in regards to how VR will be best employed and where it naturally fits. I'm pretty sure I've tried on every variation of headsets and used all manner of peculiar devices that promise to enhance the VR experience, ranging from a vomit inducing VR mountain bike to a rather pleasant bird simulation where I flew over the Manhattan skyline, complete with the wind in my hair (or should that be feathers).
I'm confident VR won't be a flash in the pan because, despite the mixed bag of apps, films and content, there have been a few fantastic highlights.
Immersion Through Presence and Movement: A favourite VR moment of mine was at Wired 2015 where I tried the Visualize VR 'Cell' experience. With full body markers, a VR headset and backpack PC cabled up to a ceiling rig so that you move around, and motion capture cameras, you become embedded in the virtual world. Creating a sense of presence and freedom of movement in VR were two challenges we started to figure out in 2015. As the tech continues to improve, we'll be able to play with the concept of identity and interaction to create even more immersive experiences.
VR Gaming Explodes: I'm excited to see how VR is exploited within the gaming world. In fact, after trying the Sony PS VR, I'm utterly convinced that this will be where VR explodes this year. Ducking behind a make believe desk, shining a torch in the dark corners of a room, and shooting the oncoming bad guys was the most fun I've had on a console in many years. We can all make educated guesses at how this technology will be embraced by Joe Public this year, but for my money, gaming will be BIG.
Visualize VR 'Cell' experience WIRED 2015
---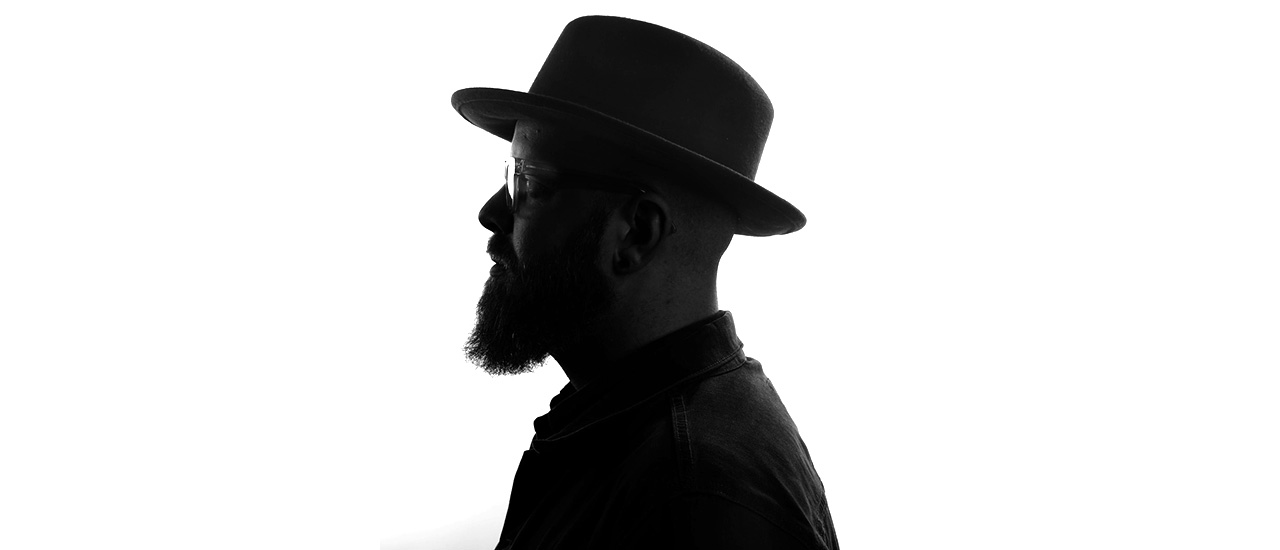 Rama Allen
ECD, NY
Virtual Reality in 2016 will begin to focus more earnestly on the finer details of virtual experience. With many of the basic physiological, neurological, technological and content creation requirements (semi) conquered, and sophisticated equipment finally spreading to the consumer market, content creators will begin to test and apply our efforts against the still underdeveloped ephemera of VR authoring.
We now know what the mountain looks like from afar. It's time to wander its forests, explore its pools and seek its paths.
Shared Experiences: We will intersect presence-based experience with the well-established cultural and social machinations of the internet and MMO games to create deeply empathic and shared experiences through collective adventure, mutual discovery and collaborative creation.
Hybrid Genre: We will define a new content genre that hybridizes film and game vocabularies with varying levels of viewer agency - essentially, immersive cinema that you can play.
Interaction: We will make further inroads into identifying new models for interaction in non-linear filmic experiences. Experiments in decision making will go beyond direct interaction with story objects or prompts and be based on attention (via eye tracking) to primary, secondary and tertiary action. We will begin to flirt with biometrics as an input, tapping into pulse, temperature, breathing and kineticism to affect procedural content and story.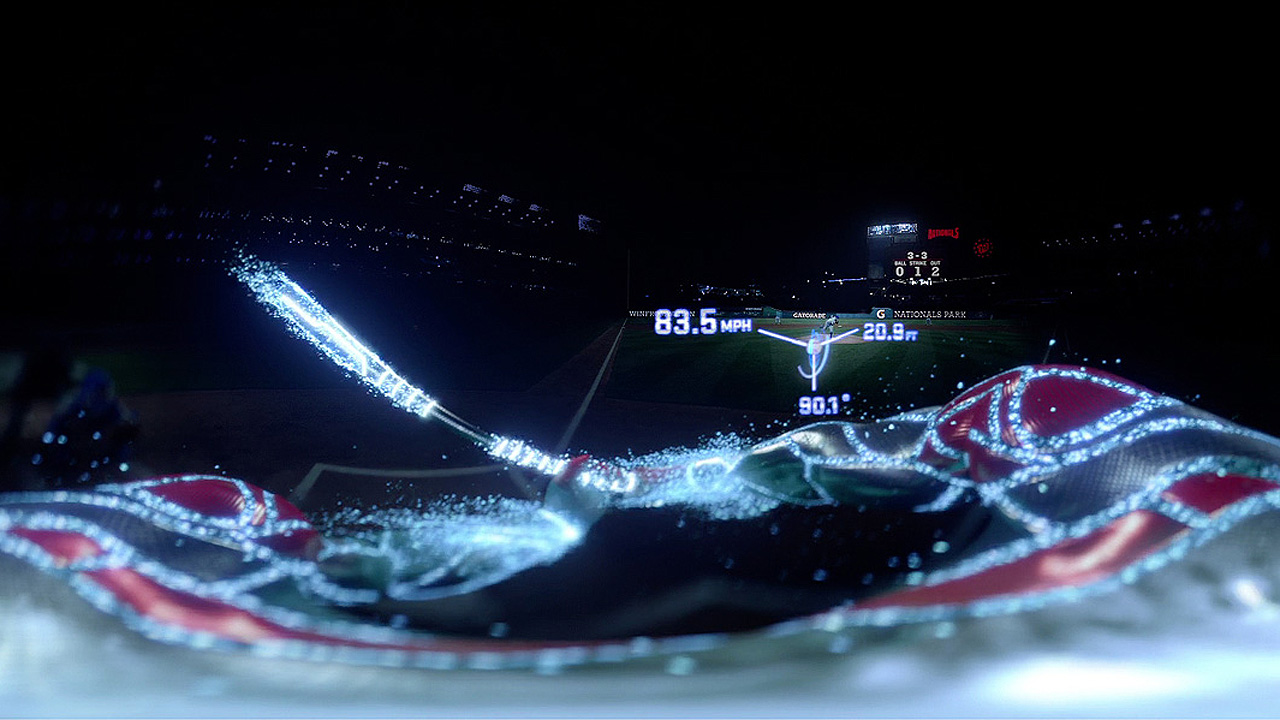 Presence in VR: The Bryce Harper Experience
---
Take a look at two key technologies that could revolutionize VR in 2016