The Mill and longtime Mill+ collaborator Rob Roth teamed up once again to create dynamic visuals for legendary rock band Blondie, continuing the collaboration with the band for PBS's upcoming Soundstage: Blondie in Concert.
Filmed at Chicago's Grainger Studio, the band taped an exclusive Soundstage performance set against a backdrop of two LED screens displaying new visuals inspired by the band's longstanding relationship with technology and media going back to the 1970s.

Blondie Graphics Preview
Rob Roth and the team at The Mill in Chicago built onto the Mill+ graphics previously created for the band's 2012 'Whip It To Shreds' tour by visually exploring 70's, 80's and 90's technology texture studies through analog tv static, scanlines and datamoshing. Rob also incorporated modified footage from cable access show TV Party, which aired in NYC from 1978 to 1982 and featured everyone from Debbie Harry and David Bowie to Robert Mapplethorpe and Jean-Michel Basquiat.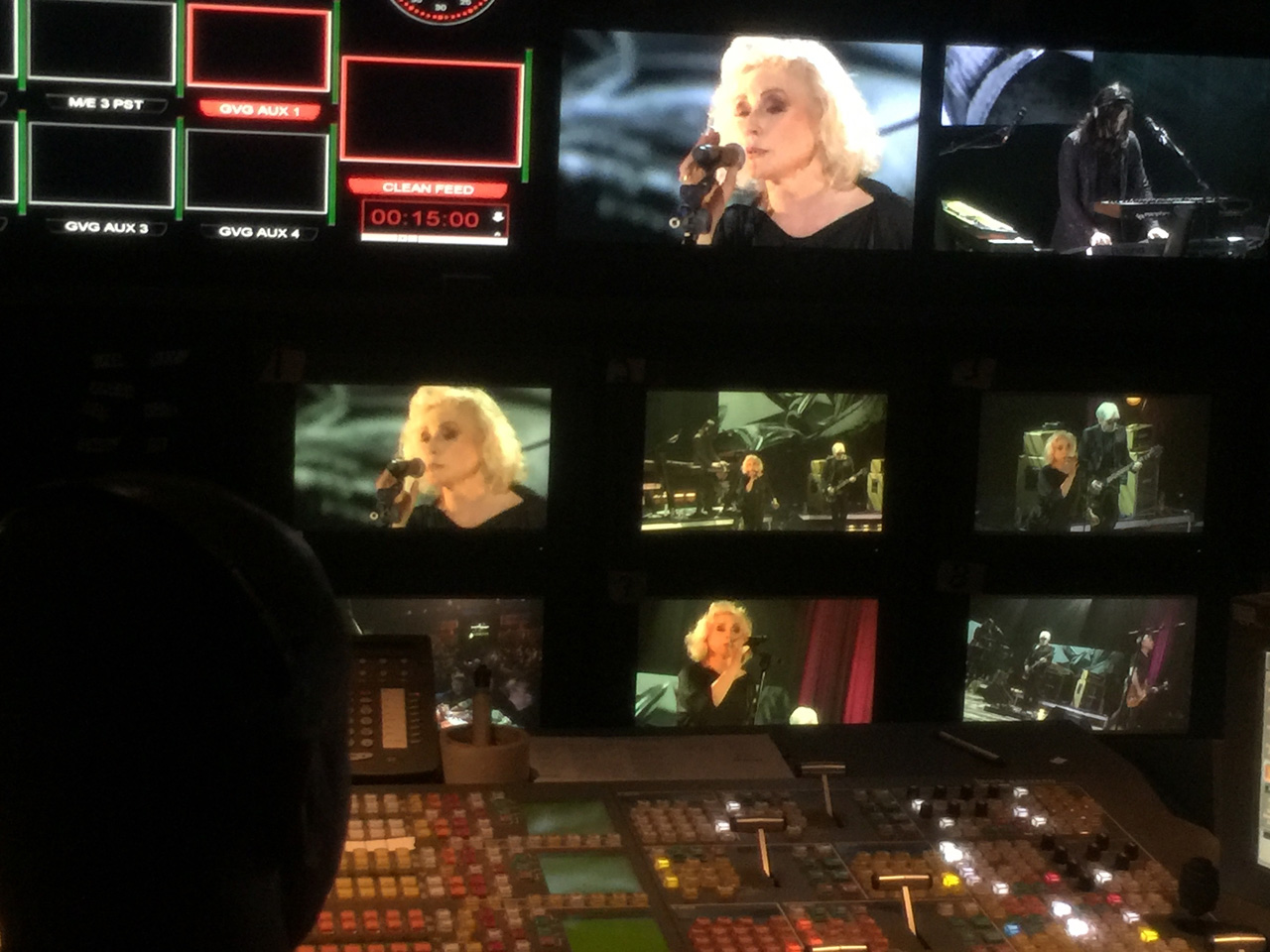 Soundstage: Blondie in Concert will air in 2016. Take a look behind the scenes of Mill+ and Rob Roth's previous collaboration on Blondie Tour Graphics below:
Soundstage: Blondie in Concert Graphics Credits:
Director: Rob Roth
EP: Andrew Sommerville
Creative Directors: Bowe King, Cameron Spencer
Designers: Patrick Arrington, Marco Giampaolo
Assistant Producer: Grace Tober
Photos courtesy of Miss Guy