This week The Mill in Los Angeles is ensuring everyone has their holiday shopping All Wrapped Up. The pop-up shopping experience features a curated selection of the twelve must-buy Christmas gifts, all from the LA area. The hot holiday picks are available to buy from a dramatic German market-style cabin that will dominate our reception area for a week!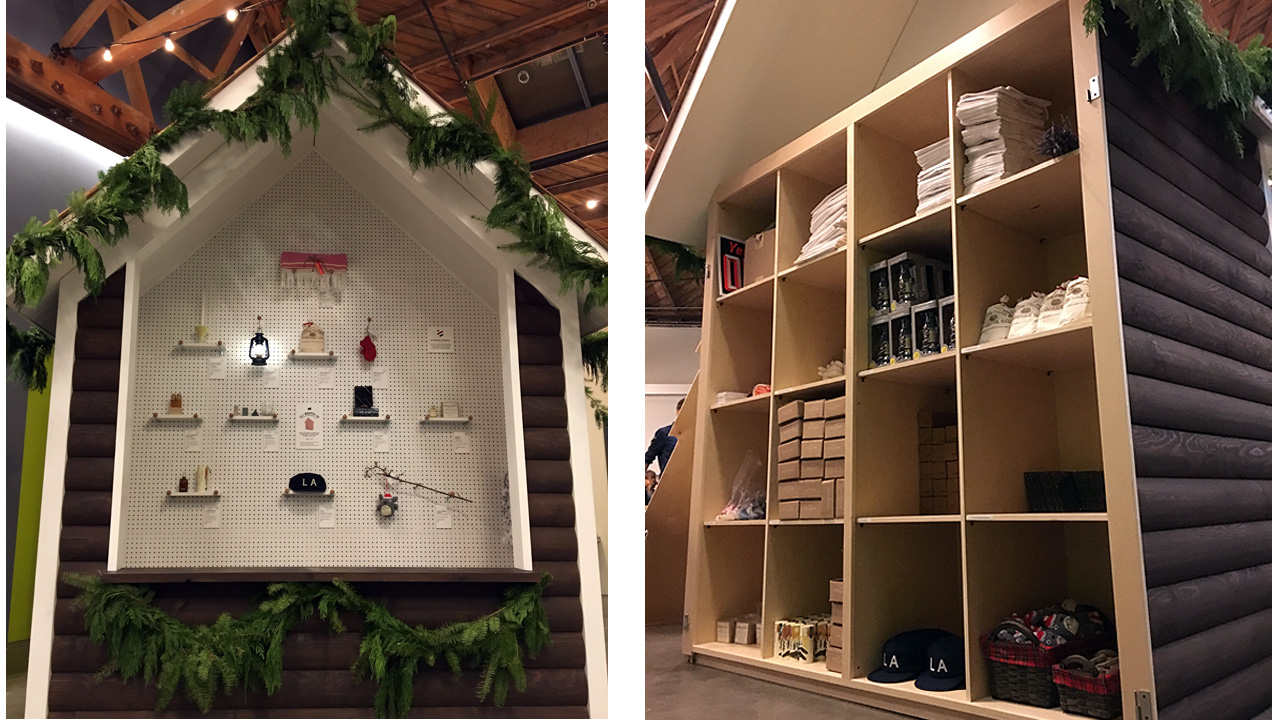 The vendors on display include Poketo, Individual Medley, Juniper Ridge,Frankie & Ava, Lola y Tula and HookedHands. The gifts were each handily assigned a clue on which nearest and dearest "giftee" they might fit best:
At the grand opening of All Wrapped Up on Monday, there were plenty of trimmings to boost shoppers' stamina levels. Urban Espresso served up festive cocoa and coffee, Hungry Bear Catering provided an array of petite sweets from around the world and carol singers crooned a soundtrack for the night. Elves were on hand to wrap goodies in custom Mill-branded tissue paper designed by Brittney Banks.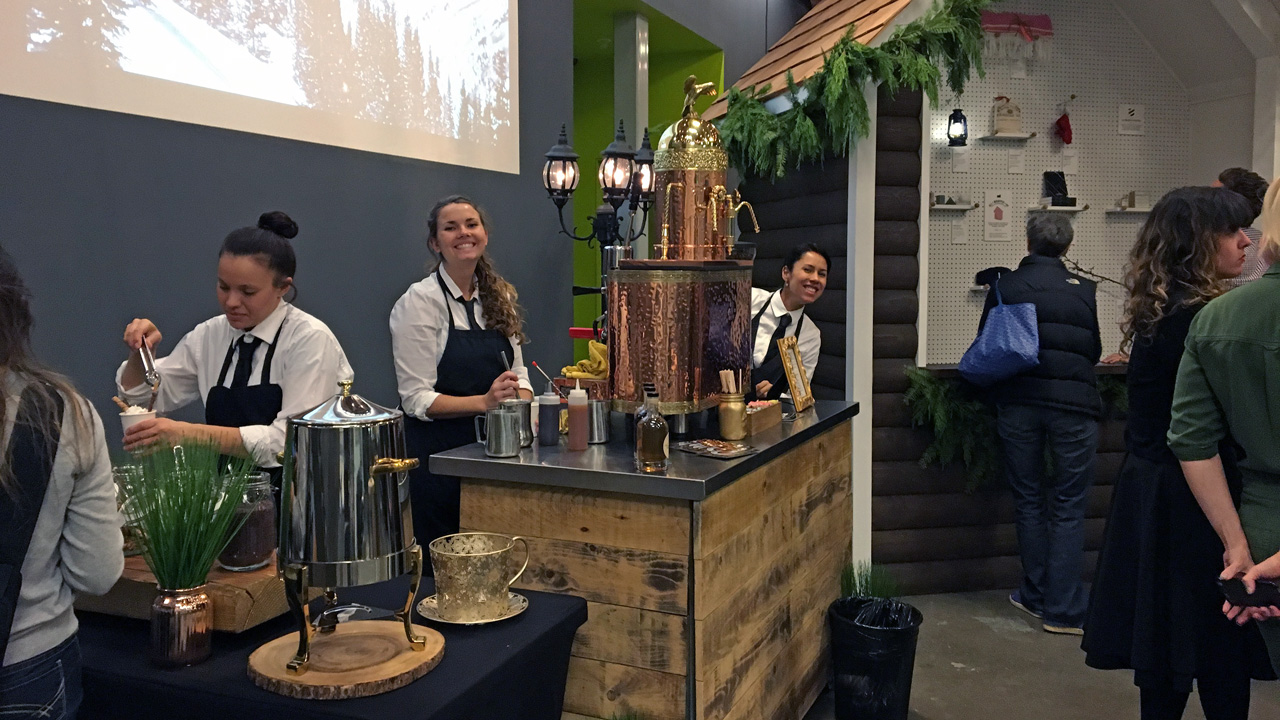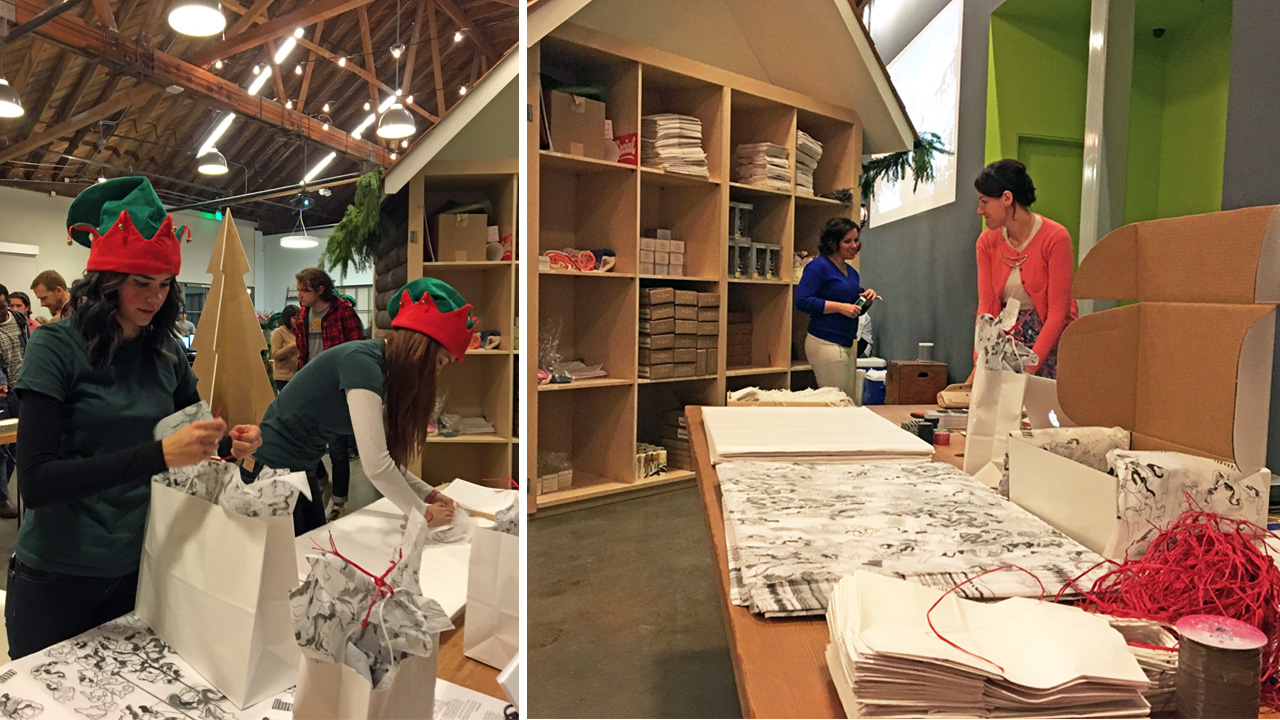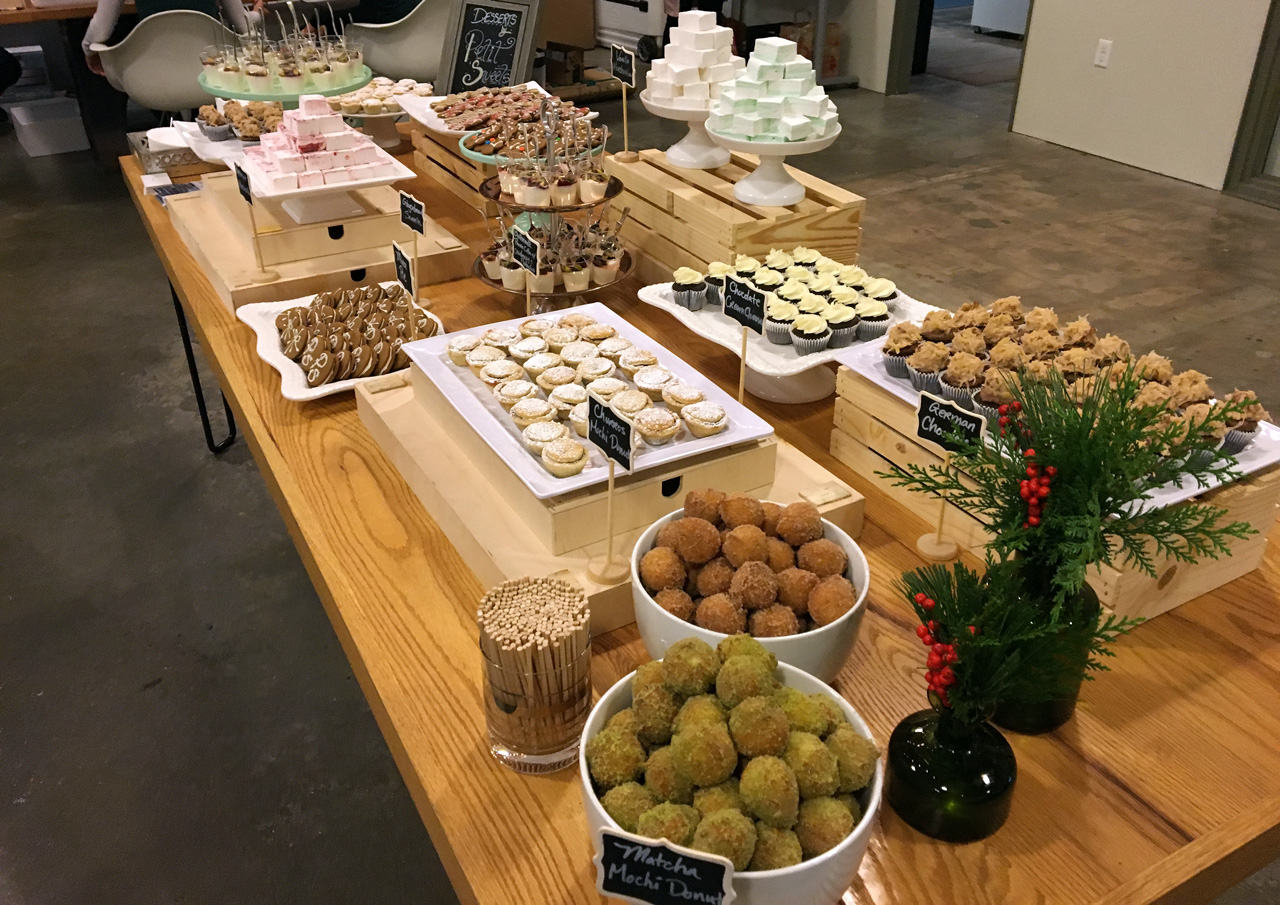 All Wrapped Up will run until Friday, December 18th, and as if anyone needed an extra reason to visit and shop…all proceeds from the pop-up will be going to Povertees, a non-profit social enterprise that uses fashion to employ individuals transitioning out of homelessness to work within a supportive community.
Photos via Greg Park