Christmas is in full swing at The Mill's London studio with the arrival of an Après Ski Lodge installation, complete with snow; wood burning stoves; log piles; Christmas trees; cosy blankets and a six foot Mill 'selfie' bear. Set designer and prop maker, Scarlet Winter, who The Mill has worked with previously, helped to bring the installation to life and we caught up with her to find out more about her work and her favourite Christmas traditions.
TELL ME A BIT ABOUT YOURSELF AND WHAT YOU DO…
I am a set designer, working in a number of different areas, from events to PR branding, to film and photo shoots.
I studied Fine Art Sculpture at Central Saint Martins and started working as an events producer after leaving university. It didn't take me long to realise that this wasn't the career for me – I wanted to put my art degree to use, thinking creatively, making and designing things. People who knew me always used to throw projects my way because they knew I was creative, and that's really where the set designing came about. I first started by working as a freelancer, assisting people like Shona Heath on huge Tim Walker shoots. I learnt a huge amount from these experiences but also carried on doing my own stuff for smaller companies and it just grew from there.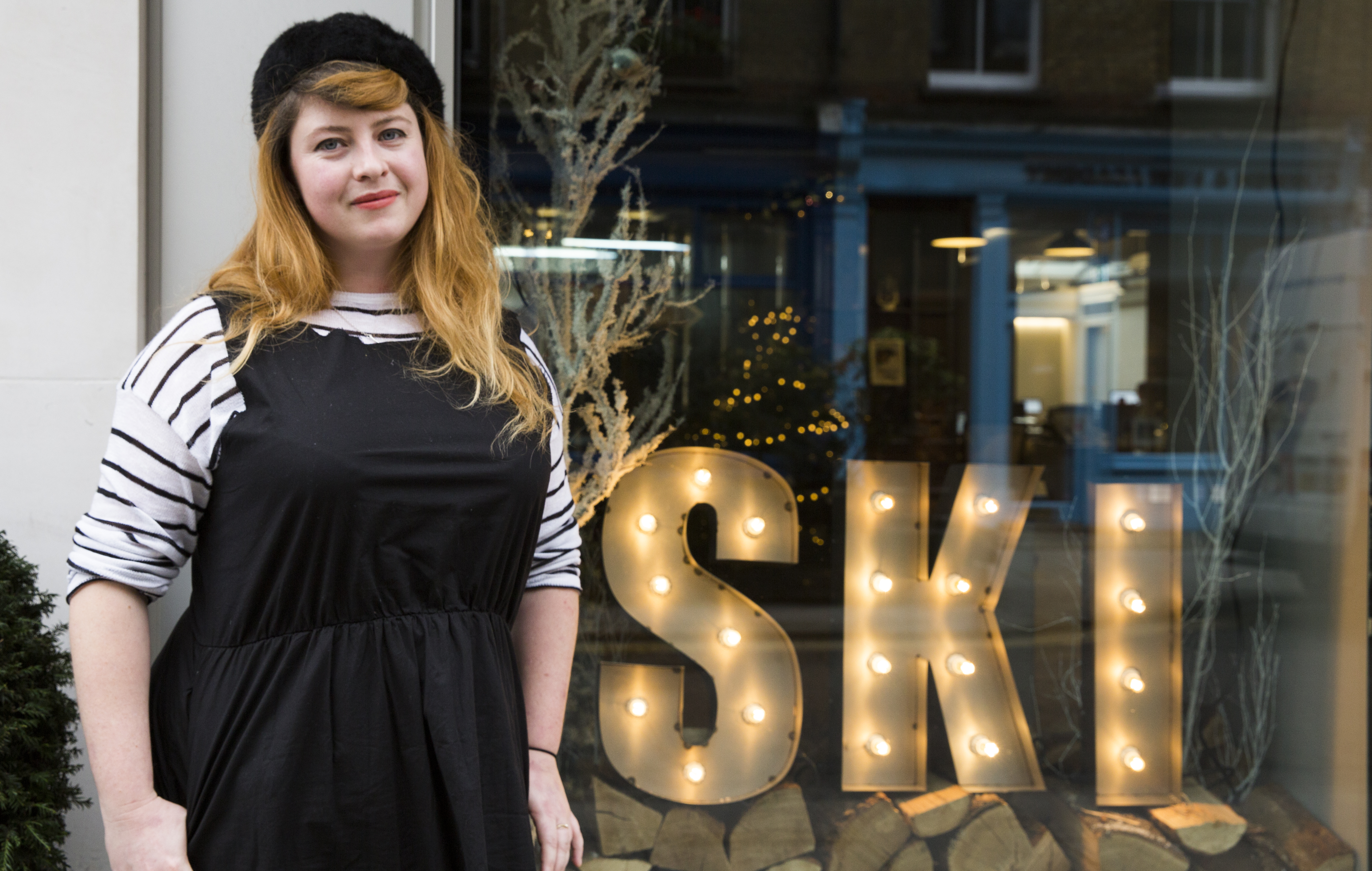 WHERE DO YOU FIND YOUR INSPIRATION?
I am inspired by all kinds of different things, but my fine art background does inform a lot of my working practice. I love to go to museums and am lucky to have a really good visual memory – this is so helpful in my line of work because it's as if I have a huge database of references constantly available!
Concepts of nostalgia and narrative play an important part in my work: I like to draw inspiration from films and I particularly like the work of directors Michael Powell and Peter Greenaway… although it's not only art house films that I like!
DO YOU HAVE ANY FAVOURITE ARTISTS?
This changes a lot, but at the moment I've been looking a lot at Ernesto Neto, Sarah Lucas and Anne Hardy, all of whose work resonates with my sculptural sensibilities and have influenced projects that I have worked on lately.
I also find myself constantly returning to the work of the Surrealists.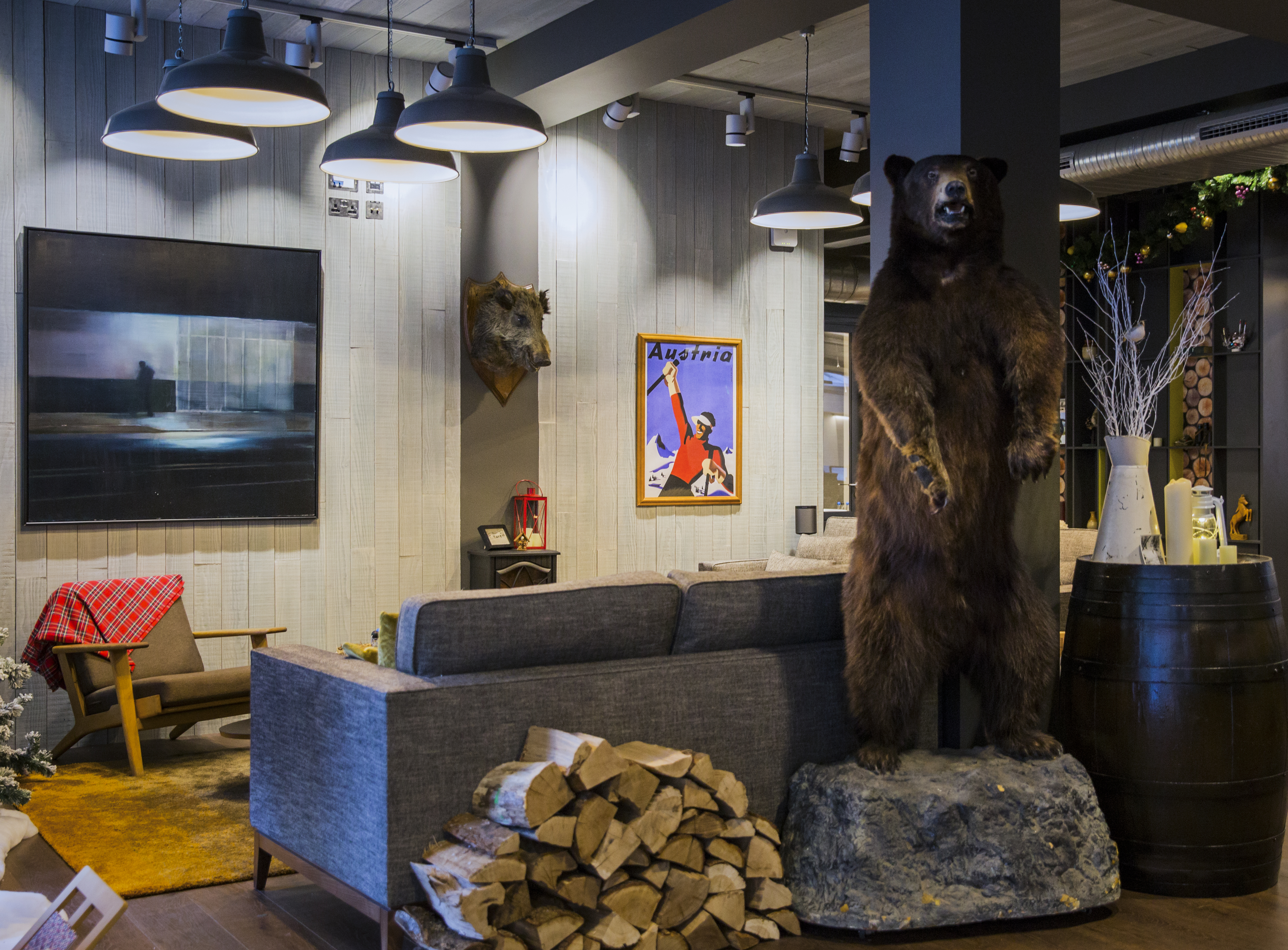 HOW DID YOU APPROACH THE MILL CHRISTMAS INSTALLATION? TELL US A LITTLE BIT ABOUT YOUR CREATIVE PROCESS
I do a lot of research for any project I do, and with The Mill installation we had decided on the theme of an Alpine Lodge together quite early on. There were several different directions we could have taken this concept – it could have been twee and vintage; super modern with Scandinavian influences; or crazy 80s style. It became clear that we wanted a bit of everything, and of course we also had to work around the pre-existing architecture and furniture of the Windmill Street office.
Downstairs has a lot of playful elements, with the 'selfie' bear and reindeer, whilst we kept upstairs more homely with lots of familiar items like the vintage postcards. I spent the weeks leading up to the installation sourcing vintage props and prints to help create a nostalgic atmosphere. It was really important to me that people felt as if they were walking into someone's home when they got up to the Loft, it was intended to be quite an immersive installation.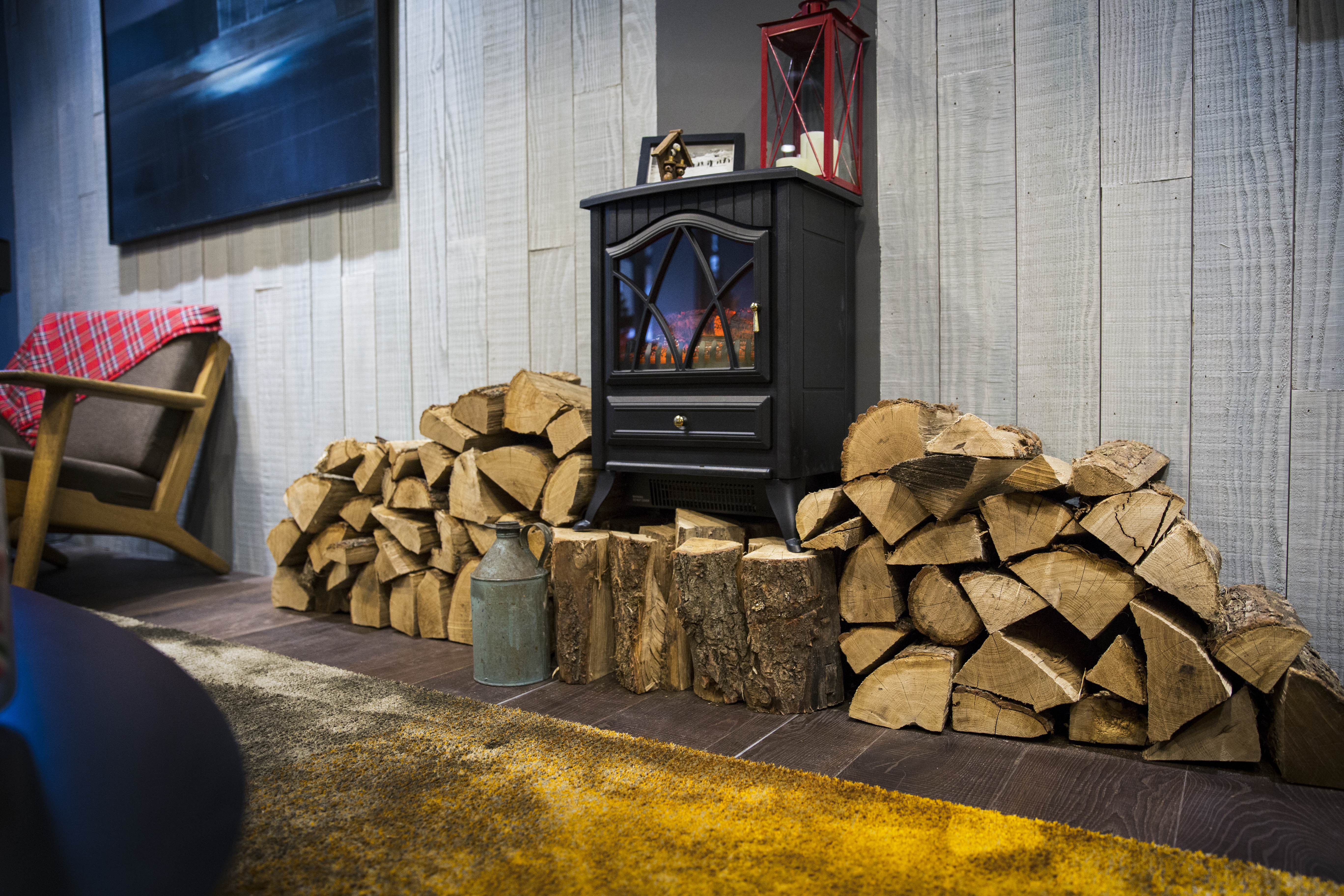 ARE THERE ANY MATERIALS THAT YOU PARTICULARLY ENJOY WORKING WITH?
I love scouring markets and car boots, looking for props and finding individual objects that suit the particular project at hand. To me, it's all these relatively small details that bring a project to life.
In terms of materials, it changes… usually the materials are born from the concept and influences behind it, so it could be anything. But for my own work I like to use plaster because I love its sculptural quality.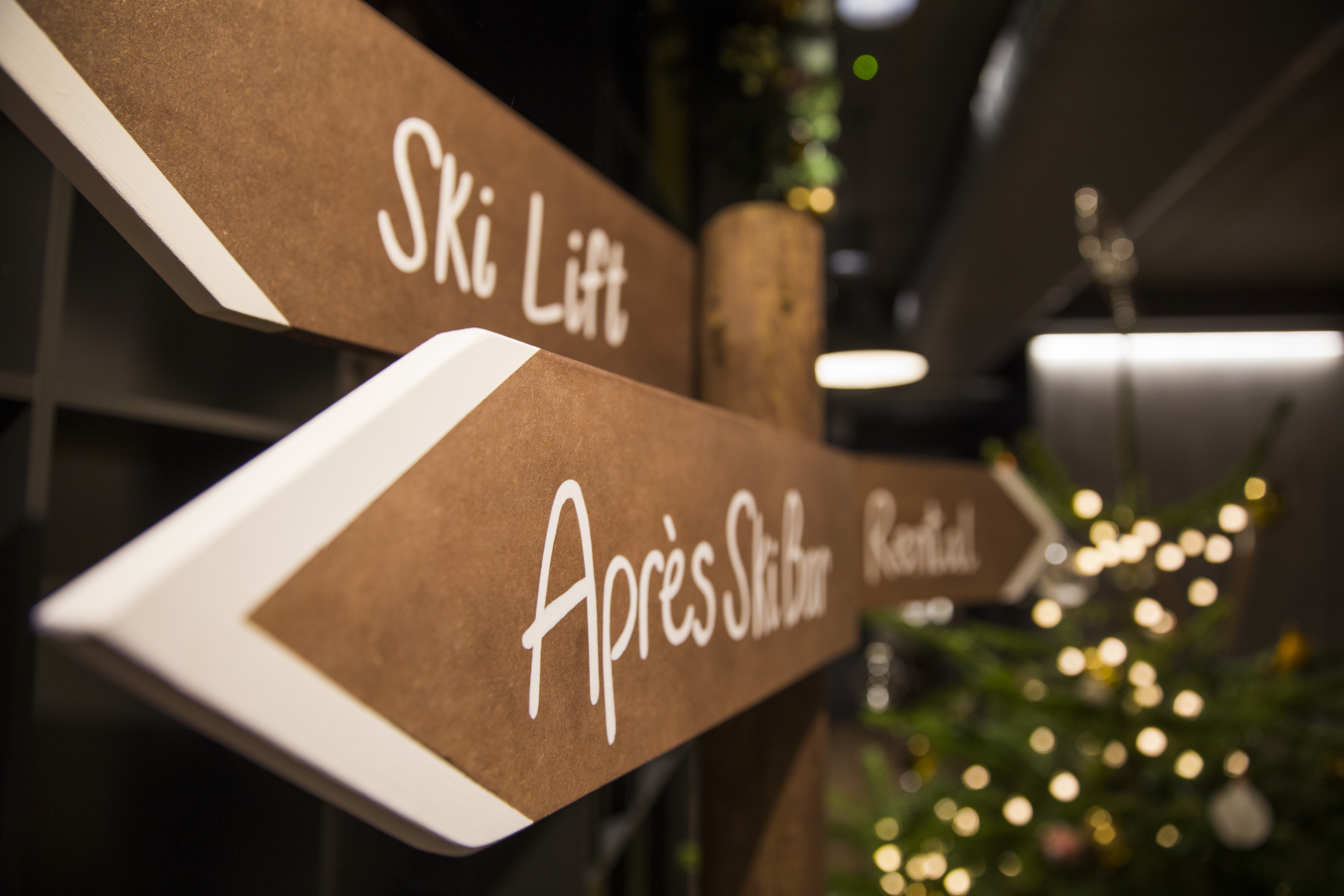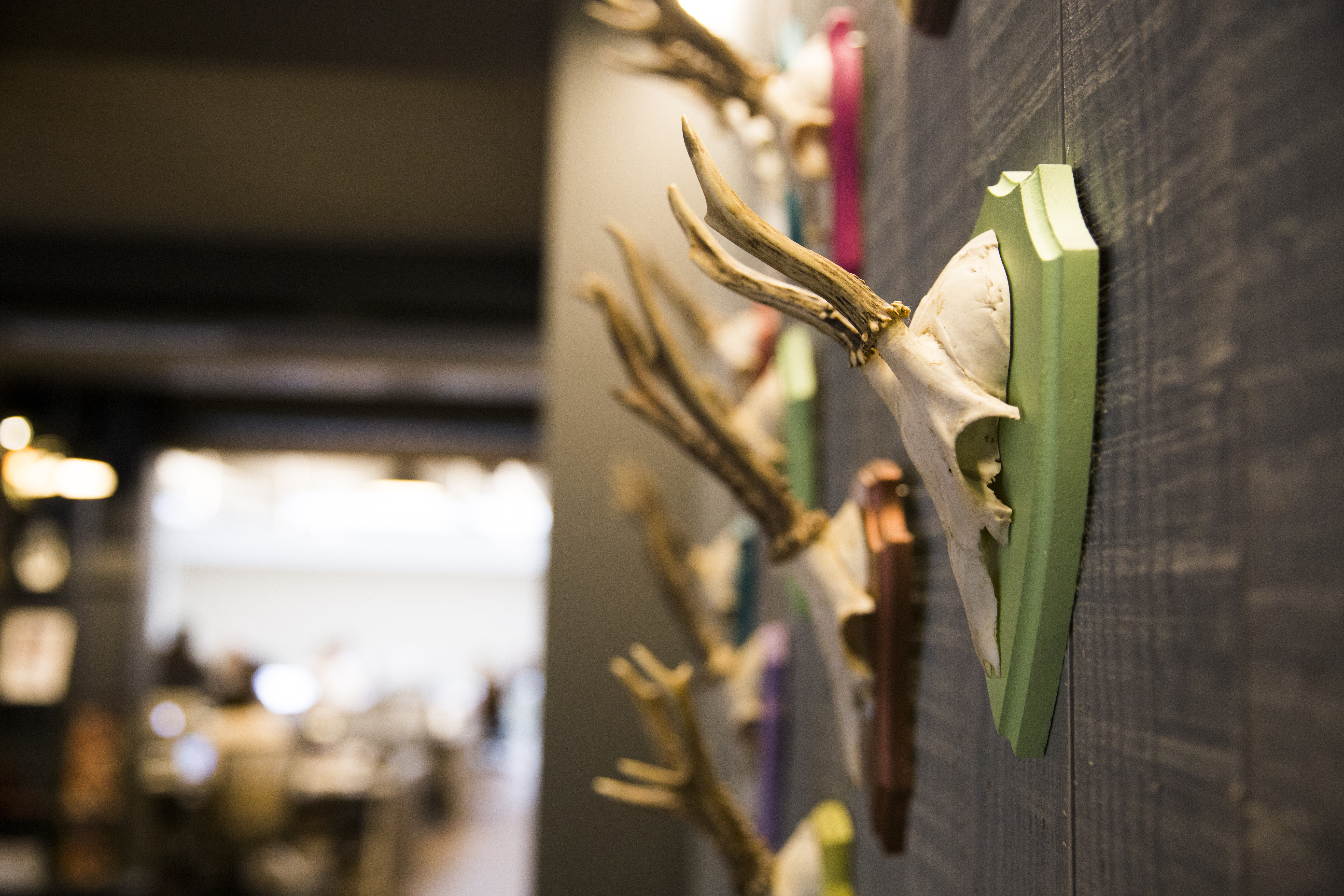 WHAT OTHER PROJECTS HAVE YOU BEEN WORKING ON RECENTLY?
I recently did a big job for Facebook called 'Blueprint Live' which toured all around the world. It involved making a lot of props and interactive furniture myself.
Last week the all-analogue Pylot Magazine featured a shoot called 'In the Court of the Crimson King', based on Kenneth Anger's 'Lucifer Rising', that I worked on as part of a new relationship with a group that I hope to collaborate with more in the future.
WHAT'S YOUR FAVOURITE THING ABOUT CHRISTMAS?
It's such a fun time of year! Everything looks so fancy, but then it's also a time to just hang out with your family in your pyjamas and have lots of boozy giggles.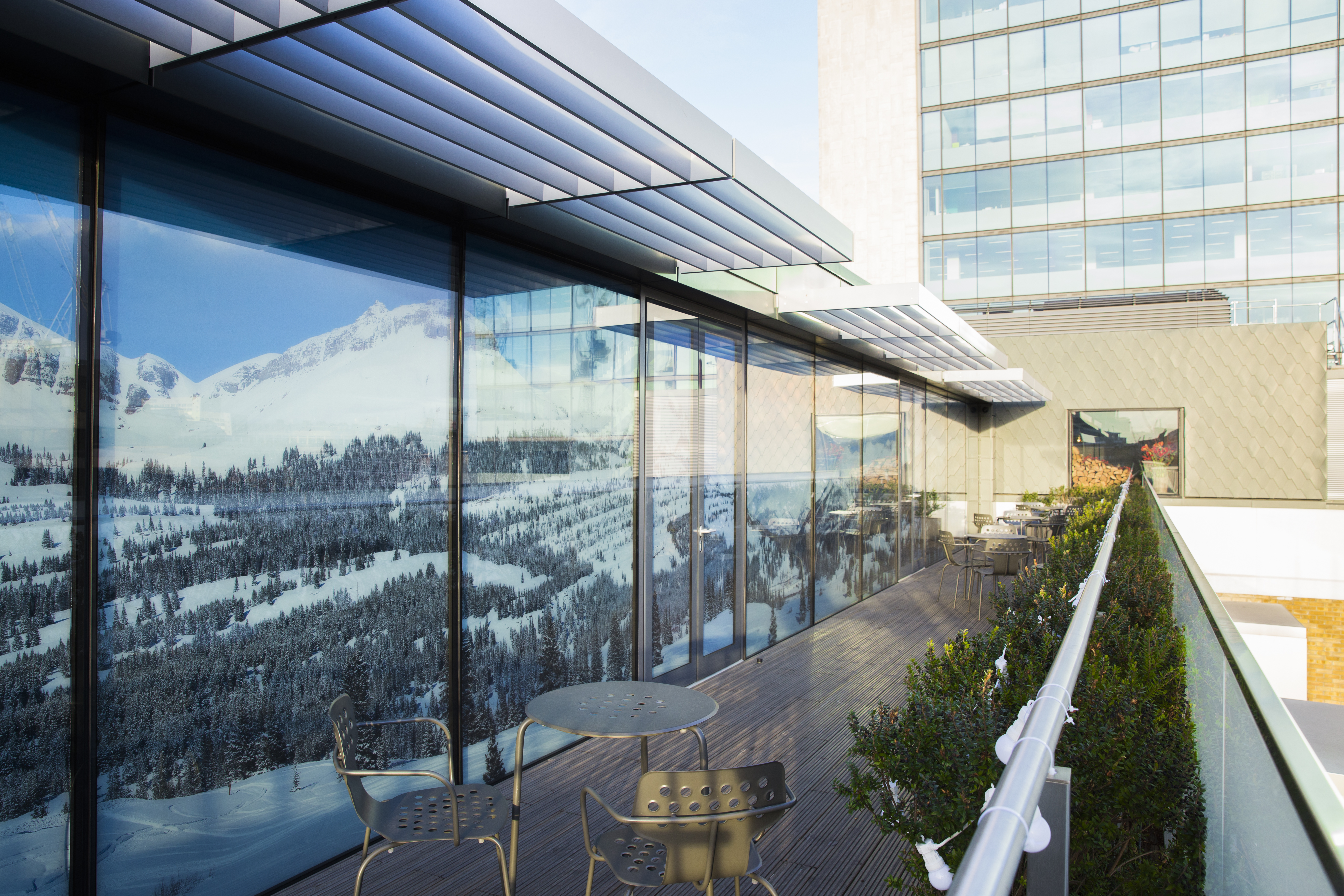 WHAT'S AT THE TOP OF YOUR CHRISTMAS WISH LIST THIS YEAR?
I really want one of those portable record players and a whole load of records to go with it, please Santa! Maybe also a Nutribullet, to help with all those New Year's resolutions…