Writer and director Simon Brown tells his most recent story in 'Traveler', a sci-fi short film about a group of friends as they teleport across the universe in a jet-powered aircraft they built themselves. The film features exquisite CG elements and breathtaking cinematography, the result of two years of hard work between jobs as lead CG artist at The Mill's Los Angeles studio.
Much of the success of 'Traveler' can be attributed to Simon's background. He learned his craft at the prestigious American Film Instritute (AFI), having completed the directing program some years prior to his previous project, 'Firelight', an Emmy-shortlisted post-apocalyptic film.

"'Firelight' was an epic project with a crew of 50 people. I loved it," Simon tells us. "But I wanted to do another short at the far other end of the spectrum, one that was easily watchable for today's consumer. The idea was if someone were to start watching it on their phone at the bus stop, they'd be able to finish it by the time the bus got there. That's the challenge these days – just getting someone to watch the whole thing in one sitting!"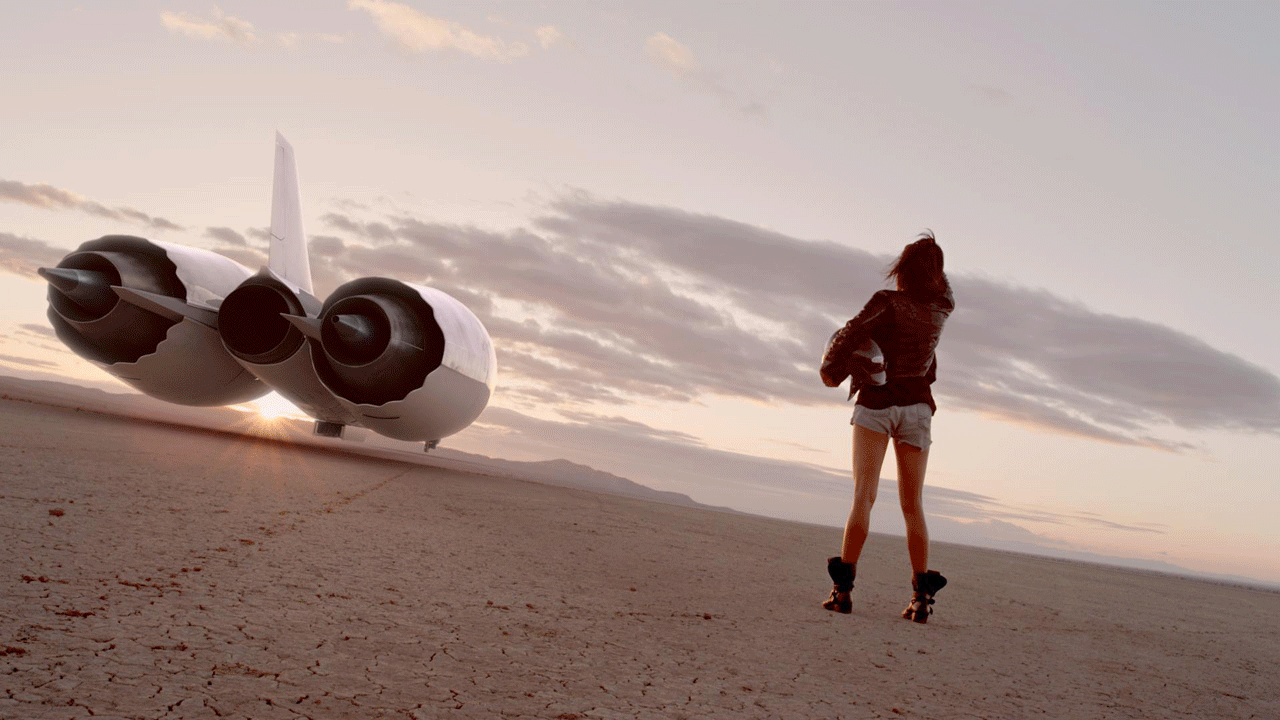 Simon and his small, diligent crew shot 'Traveler' in one day. He chose the El Mirage Dry Lakebed near a military base in the arid Mojave Desert. They were essentially in the middle of nowhere over the duration of filming with the exception of some (very loud) surprise visitors every once in awhile. Military drones were constantly buzzing directly overhead, making for an interesting challenge when it came to audio. "It got a bit noisy," Simon remembers, wryly.
For him, "The biggest challenges were shooting it all in one day. Our DP, Michael Balthazar, helped enormously by cleverly using natural light to great effect and keeping on track with the VFX when it was all created in free hours scavenged here and there."
Simon and his family welcomed their first child immediately after shooting, prompting a yearlong break from 'Traveler'. Once production picked up again, it's like it never stopped: the team dove straight into 12 consecutive months of post-production, building and perfecting seamless visual effects.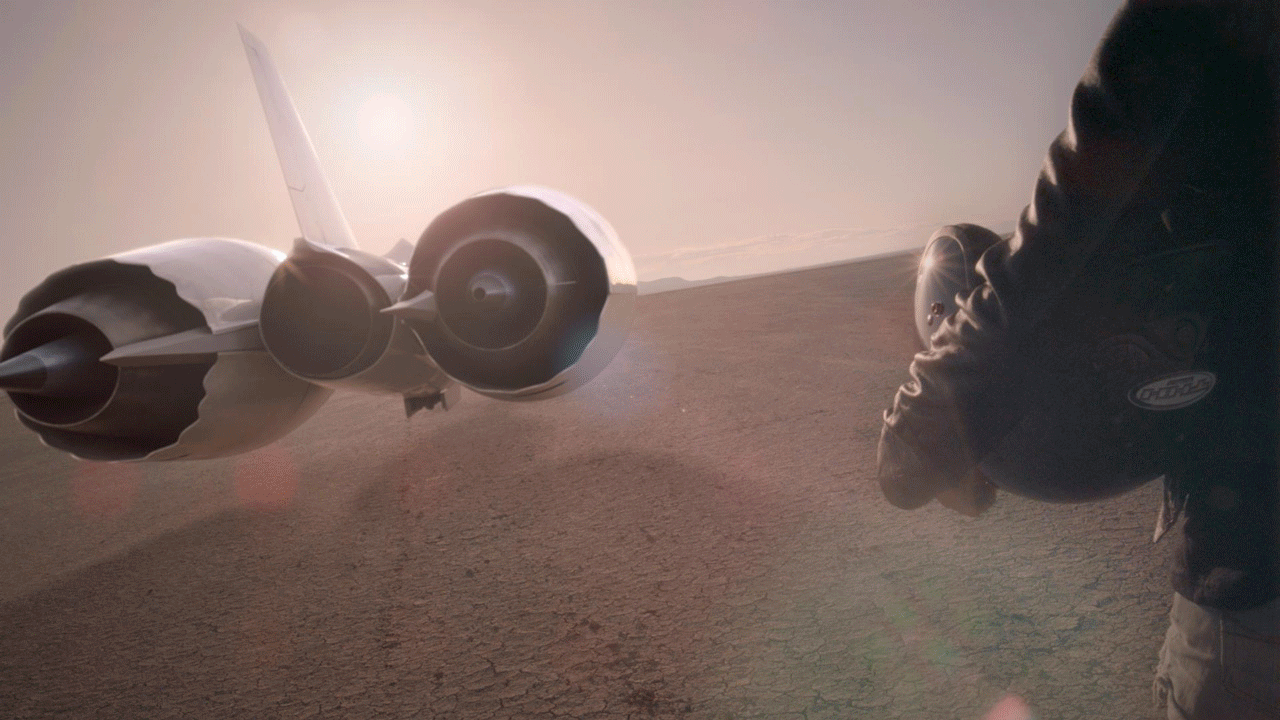 The 3D artists volunteered their time outside of work hours at The Mill. And Arnold inventor and founder Marcos Fajardo, a fan of the project, supported Simon by providing licenses so he could continue to work at home.
Clocking in at 60 shots, 'Traveler' was certainly a substantial effects job and a true team effort. Mill CG artist Andy Wheater pitched in with the concept design (and his first-ever 3D model) for the alien ship. Flame artist Patrick Muñoz and colourist Nick Sanders contributed their expertise as well.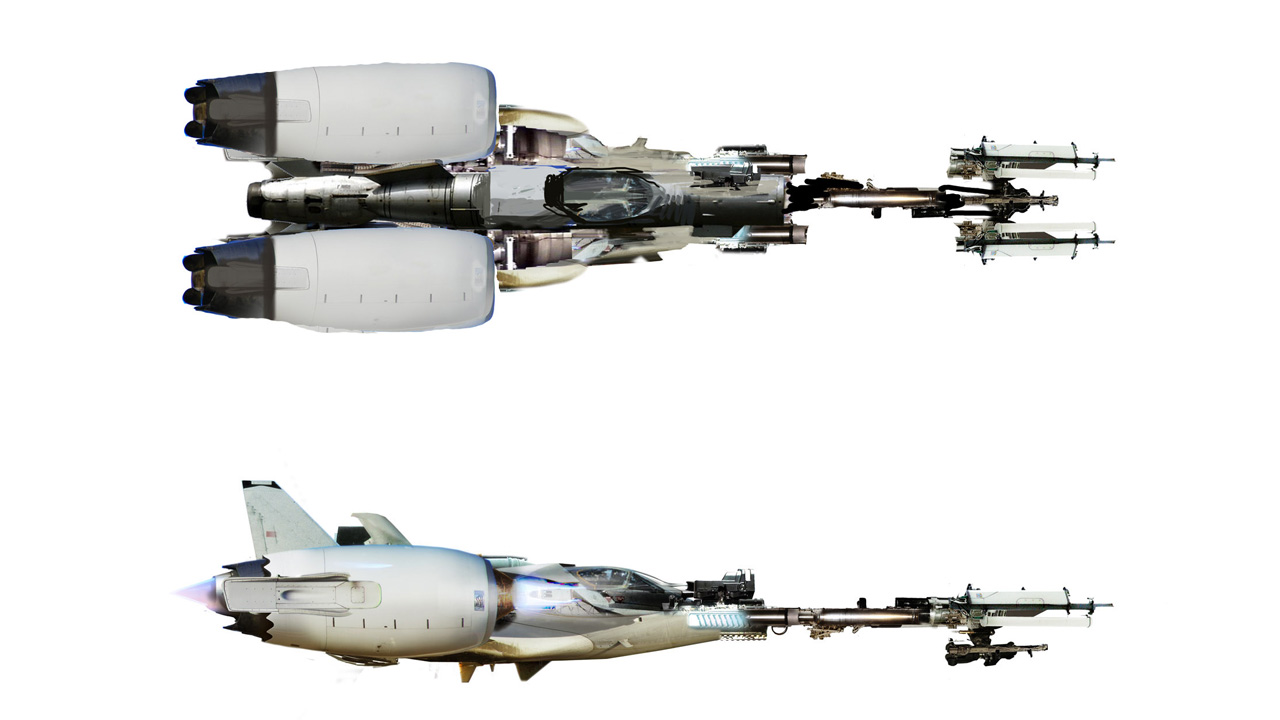 Catering to today's audience has proven worthwhile, undoubtedly contributing to the momentum 'Traveler' has been enjoying in the festival circuit already. The level of detail packed into every second of the just-under-five-minute film heightens the excitement in each shot, an instant attention-grabber – and that suits the viewer Simon had in mind from the start.

"I kept thinking, 'I can't wait to see this on the big screen,'" he recalls. "But I was also thinking, 'People are going to be watching this on their phones.'"
Watch the film below and for more on 'Traveler', visit www.travelerfilm.com. You can find more of Simon's CG work here on themill.com.