Digital Sputnik visited The Mill LA to showcase their new DS LED system. We spent some time with their CEO, Kaur Kallas, to learn all about the inspiration behind the system, the ways it's revolutionizing the industry and the what's next on the (well-lit) horizon…
Tell us a bit about yourself and your background?
Digital Sputnik was created by myself and my brother, our background is production and post-production. We always liked adapting new technological solutions to every project we were part of. In 2006, a young Estonian director was starting to film her first feature and we agreed to supply the technical solution for the film. We wanted to shoot at least 2k digital raw. My brother Kaspar remembered that he had seen a strange camera head in a faraway corner booth at NAB called Silicon Imaging SI2K. We decided to take a plunge and order one. What we got was a working prototype without a recorder and a non functioning lens mount. This started our journey of building custom solutions for the film industry.
In 2009 we started thinking that if we could connect two SI2K camera heads to the recorder, we would have a small and mobile 3D camera system. By 2010 we had a mobile 3D camera system that weighs only 7kg without the battery, while competition was weighing 35kg and more. Our system was used in 2010 also by Werner Herzog for filming his 3D masterpiece Cave of Forgotten Dreams.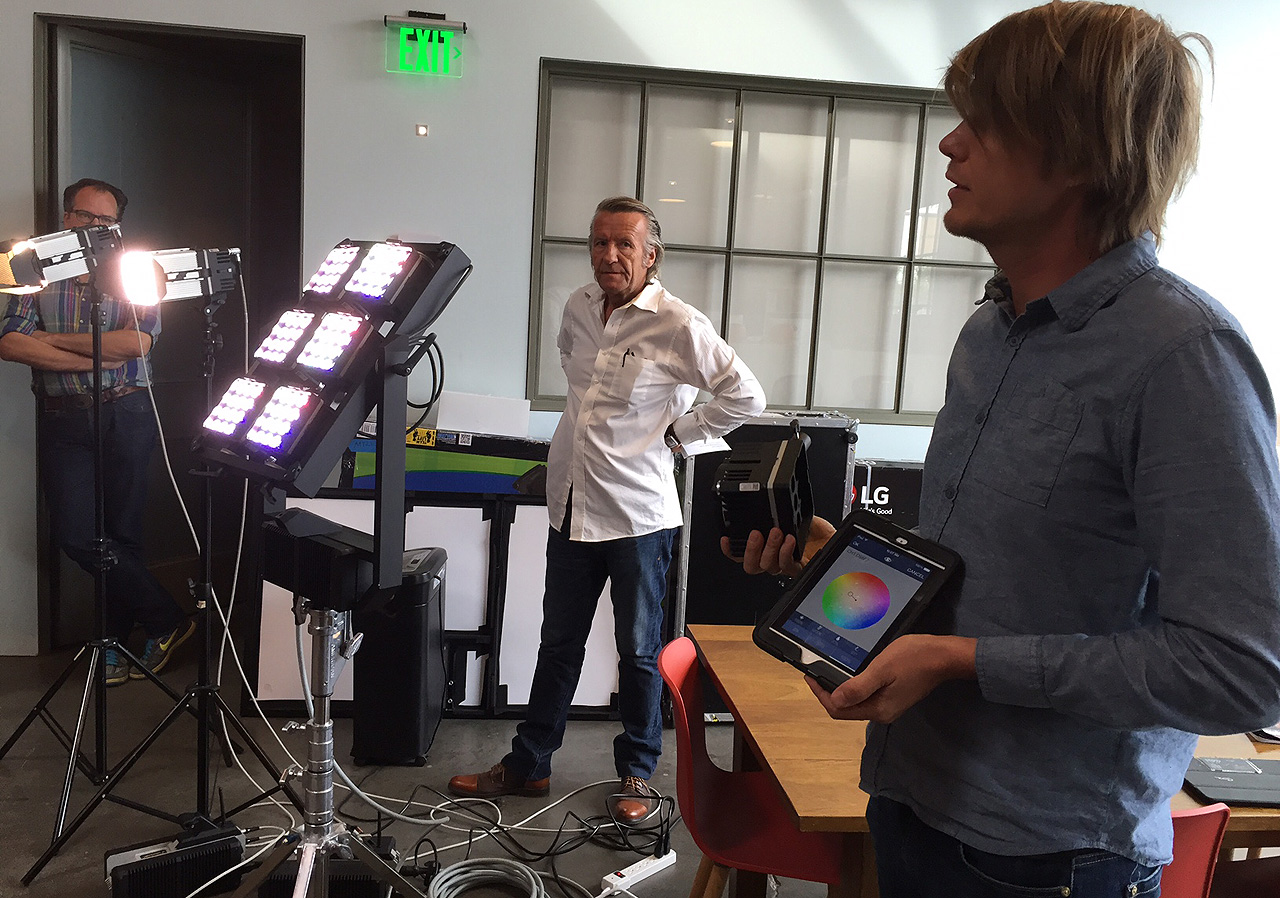 What inspired you to set up Digital Sputnik?
Around 2009 we started taking LED technology seriously, we felt that the market would be ready in few years to replace HMI and tungsten with LED lights and the technology was also becoming available. So starting in 2010, the majority of our effort has gone into perfecting a LED lighting solution for replacing HMI as the main light for film production set lighting.
Can you talk us through the spec of your lighting system?
Digital Sputnik lighting systems combine modularity, high reliability and high quality color control. High energy efficiency provides for intuitive workflow, with less stress on infrastructure management. DS3 is an innovative tool that allows crews to execute creative ideas easier and faster by using the same set of tools from the smallest lights to biggest setups. The individual modules are grouped to light fixtures and fixtures are controlled by either iPad or DMX for the largest conceivable sets. Unified toolset provides significant saving on team size, power consumption and overall efficiency without compromising quality of light.
How will this impact the industry?
The content creation industry is going through the largest shift since its creation. Digitally controlled LED based lighting platform will make lighting into an exact science. Mobility and modularity will make it possible to shift the focus back to content creation and minimize infrastructure requirements giving artist more creative freedom.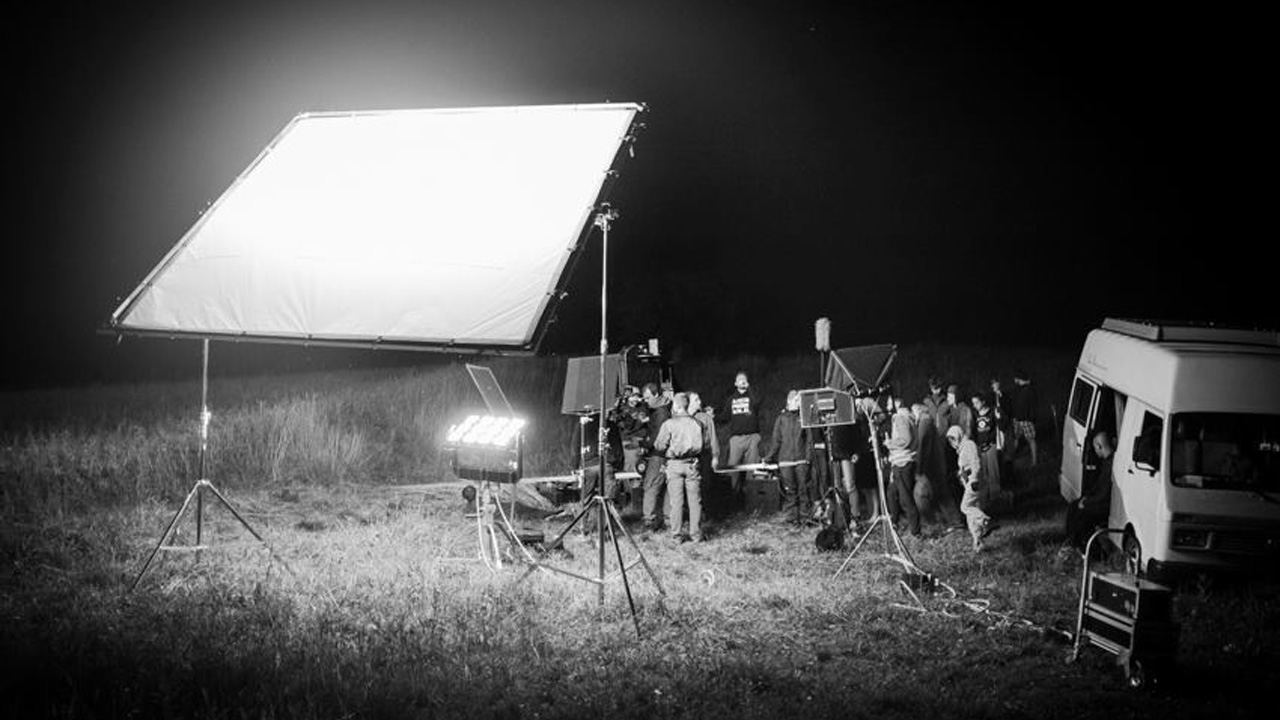 You mentioned you ran a test on efficiency on a film shoot in Poland. Can you expand on that?
We did a test on a feature - the first week was shot using HMIs and 110KW generator. The diesel bill came to 230 euros per day. The following week we switched out the conventional lighting for DS systems and the 110KW generator to 6KW generator. The fuel bill for the whole week was less than 200 euros. Additionally we need two less electricians on the set.
Going all LED can give us power savings up to 85%. When using RGBW LEDs we have the possibility to create white balance light from 1500K up to 10000K plus we can mix in any primary or secondary color. This creates a possibility to paint with light on the set and move towards WYSIWYG (What you see is what you get) world reducing the time and cost of post-production and allowing the team to see an image that is very close to the final already on the set.
Where has the system been used so far?
Independence Day Resurgence which started shooting May 2015 was the first large Hollywood studio feature to go all LED using our fixtures, Star Wars: Rogue One is the second large Hollywood studio feature going all LED using our fixture as one of their main lighting tool. Other highlights include:
Queen of the Desert – Dir. Werner Herzog, DOP: Peter Zeitlinger
The Neon Demon – Dir. Nicolas Winding Refn, DOP: Natasha Braier
The Huntsman – Dir. Cedric Nicolas-Troyan, DOP: Phedon Papamichael
Lion – Dir. Garth Davis, DOP: Greig Fraser
We are also making our way into TV dramas. Our lighting system is already in use on the True Detective and Hawaii Five-0. The list is growing daily since everybody who uses our system becomes dependent on it and does not want to go back to using conventional lights.
What do you think are the biggest challenges affecting the industry right now?
The biggest challenge for the industry is getting smoothly over the transition period to digitally controlled LEDs. The challenges are very similar to the challenges that the camera industry faced when going digital.
Sophistication is increasing and the lighting systems will rival digital cameras on the level of sophistication. This sophistication is there to finally deliver on the premise of making lighting an exact science and at the same time giving more creative freedom to the DOP and the Director.
What's next for Digital Sputnik?
We are coming out with a battery powered DS1 at CamerImage in few weeks. We are also working on different accessories for the DS system. Our philosophy is to have the light module as a building block and use it in different configurations. Currently we have a space-light accessory which turns a regular DS3 into a space-light.
We are launching DS Beam accessory which turns six DS3 systems into a multiple fixture beam that can be attached to a trussing and many beams can be attached next to each other. This makes it possible to create an indefinite size LED screen where each module is individually addressed to create a huge soft or directional source.
Chris Bayol, Lighting Supervisor and Lead CG Artist at Mill, was there for the demonstration and says, "The system is very modular so you can piece the lights together to be whatever shape you need. But its even more customizable because you can change the lights' temperature and intensity on the fly and even program a sequence. This brings to mind the potential to light a scene or actors with a wall of the lights programmed to emulate a video sequence of some environment. They did something similar in Gravity with the Light Box, using a detailed previs to light the actors while they were filmed on wires. But that was a custom built one of a kind kit. With Digital Sputnik, it could be part of what you're already using for your shoot. It looks very exciting."
Learn more about Digital Sputnik here.