New York based designer
Clemens den Exte
r
recently celebrated two years of living in Brooklyn after moving across the pond from his native Netherlands. To commemorate the move, and his love of all things Brooklyn, he created this fun animation, which combines the letters of one of New York's most famous districts with hipster dogs, Brooklyn brownstones and the 'Big Apple'.
Clem tells us more: "I would describe my design style as whimsical and colorful, with lots of character design and crazy color combinations. I always try and use humor in my personal work, and keep it close to home. I'd say I draw inspiration from folk art and cartoons, but also from big artists like Matisse and Keith Haring to name a few – there are too many to mention!
This animation was cell animated entirely in Photoshop before being edited together in After Effects. I'd say the characters in the film are definitely inspired by all of the people I bump into on the train or on the streets of Brooklyn."
As New Yorkers enjoy the last few weeks of the late summer sun, Clemens tells us about his favorite Brooklyn discoveries, and how best to spend a fall weekend.
Best brunch:
Brooklyn Ball Factory
is definitely my favorite brunch spot. My girlfriend and I go there probably every weekend since they stopped doing dinner. It's where they prep all the food for
Samurai Mama
and
Bozu
; two pretty big Japanese restaurants in Williamsburg.
They have delicious bento boxes, pastries, sandwiches and awesome coffee. But if I'm more hung over or have Dutch friends visiting, I'll take them to
Pies -N- Thighs
, it's a fried chicken and waffle spot, it's nuts!!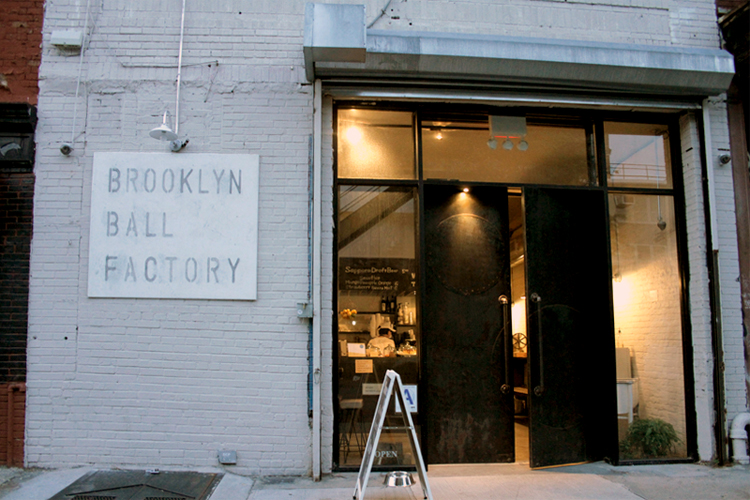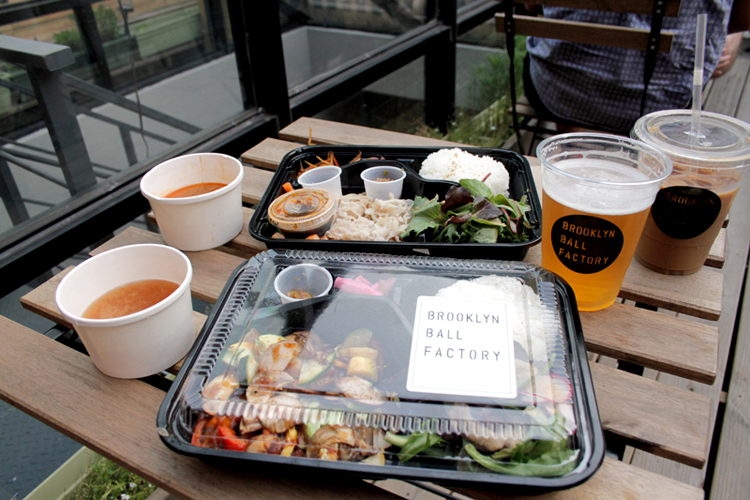 Best place to see art:
Cotton Candy Factory
is a boutique shop in South Williamsburg where they have lots of cool art shows. They have this annual show called the Tiny Trifecta, where they invite well known artists and commission them to make three tiny art pieces that are each sold for $100.
It's awesome because people get the opportunity to buy original art pieces from artists they normally wouldn't be able to. I also enjoy walking through Bushwick and seeing all the awesome murals – there's literally one on every corner, it's the Lowbrow version of going on the
High Line
and seeing the galleries in Chelsea.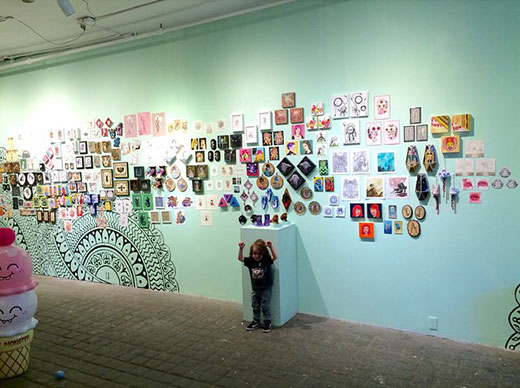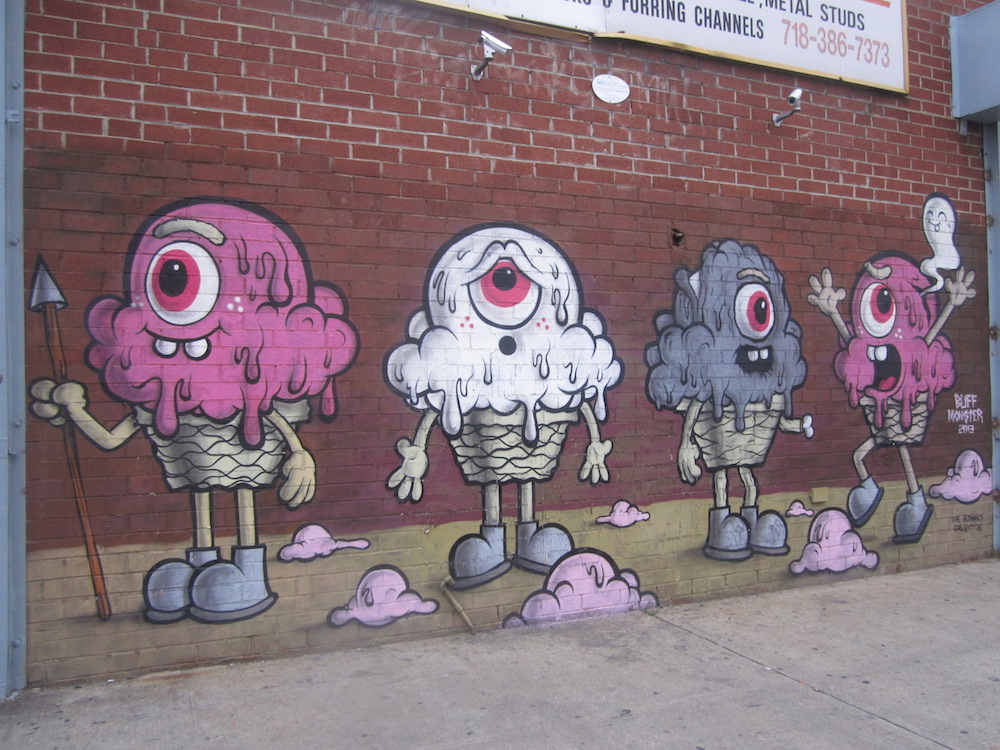 Best evening out:
One of my favorite things do at night is to see comedy. Every Tuesday there's a Comedy Show at this burlesque club called
The Slipper Room
. It's in the LES, so not technically Brooklyn, but only one stop out! It's only $7 and I got to see Louise C.K. the other day, best $7 ever spent. Other than that I love having a drink in outdoor areas; there are lots of beer gardens in Brooklyn like
Crown Victoria
,
Union Pool
or
Spritzenhaus
in Greenpoint.
How I like to spend a fall weekend:
For the last few months, I've usually tried to to go to the beach or upstate where the nature is amazing. But if I don't get to, I'll bike ride to Prospect or McCarren Park, it's awesome seeing all the Halloween decorations in the south Brooklyn neighborhoods. Watch a movie at
Nighthawk
, it's this awesome film house that shows indie films and old movies and you can order great food and drinks while you watch.
See more of Clem's work at
www.clemmiepem.com