The Mill and Mill+ partnered with OMD's Zero Code team and Gatorade to create a new hyper-real first-person avatar VR experience with professional baseball player and Washington Nationals star Bryce Harper. The Bryce Harper Virtual Reality Experience takes us another step towards creating truly immersive experiences by transporting fans into Harper's mind AND body, creating a sense of presence within Harper's world.
Through the Bryce Harper Virtual Reality Experience, fans have the chance to transport into an extraordinary event previously available only to MLB players: stepping up to the plate, hearing the roar of the crowd, feeling the massive scale of the stadium and hitting it out of Nationals Park.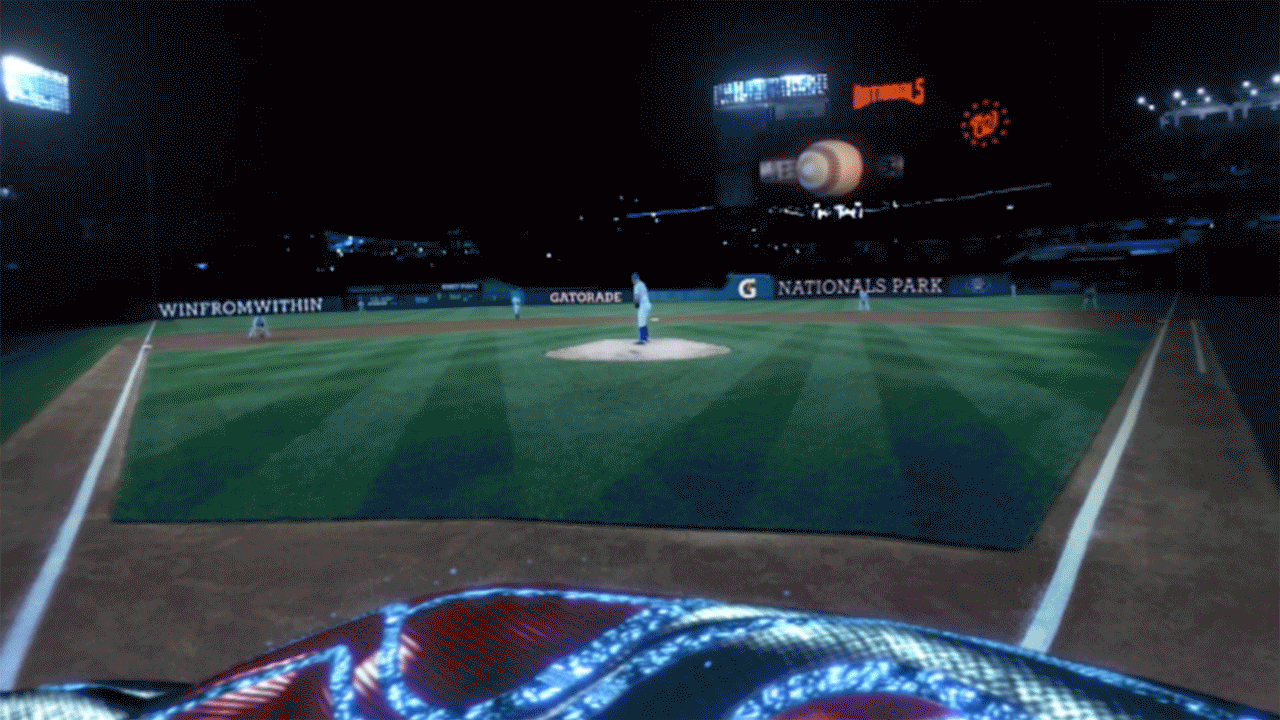 CREATING A SENSE OF PRESENCE
To create the unique feeling of "becoming" Bryce, the team's biggest challenge was giving the VR avatar a physical body for the audience to transport into. While the use of avatars has been explored before, primarily in gaming, the rise of VR gives content creators a new, exciting opportunity in storytelling, going beyond a passive window into a story world to full immersion, and eventually, interaction. As one of the first VR experiences with an avatar, the project is another milestone as we continue to prototype the future of film.
Mill+ Director and ECD Rama Allen says, "It's one thing to be Bryce Harper, but it's another thing to feel connected to his sense of strategy and what he represents through his energy and athletic ability. We wanted to give people that visceral sensibility of being in that particular place and time, and have a completely immersive experience. For us, this is the intersection of gaming and VR."
Being able to see Bryce's powerful body and limbs as your own was crucial to creating an authentic 'at the bat' moment. The team infused motion capture and traditional hand animation to create a heightened sense of presence through the stylized Bryce avatar. It was designed to enhance the incredible, larger-than-life experience, visualizing Bryce's power and athleticism with a hyper-real dream environment.

Mill+ Shoot Supervisor and Creative Director Westley Sarokin explains, "When we decided to build Bryce's body inside this batting experience, we really wanted to take it as far as it would go and that's why he's made of energy, an electrical power that you can see and feel.
"As much as VR is about creating a realistic experience, we wanted to try to make it more than that; we wanted it to be an incredible experience. We made Bryce slightly bigger than life and created a superhero Bryce Harper."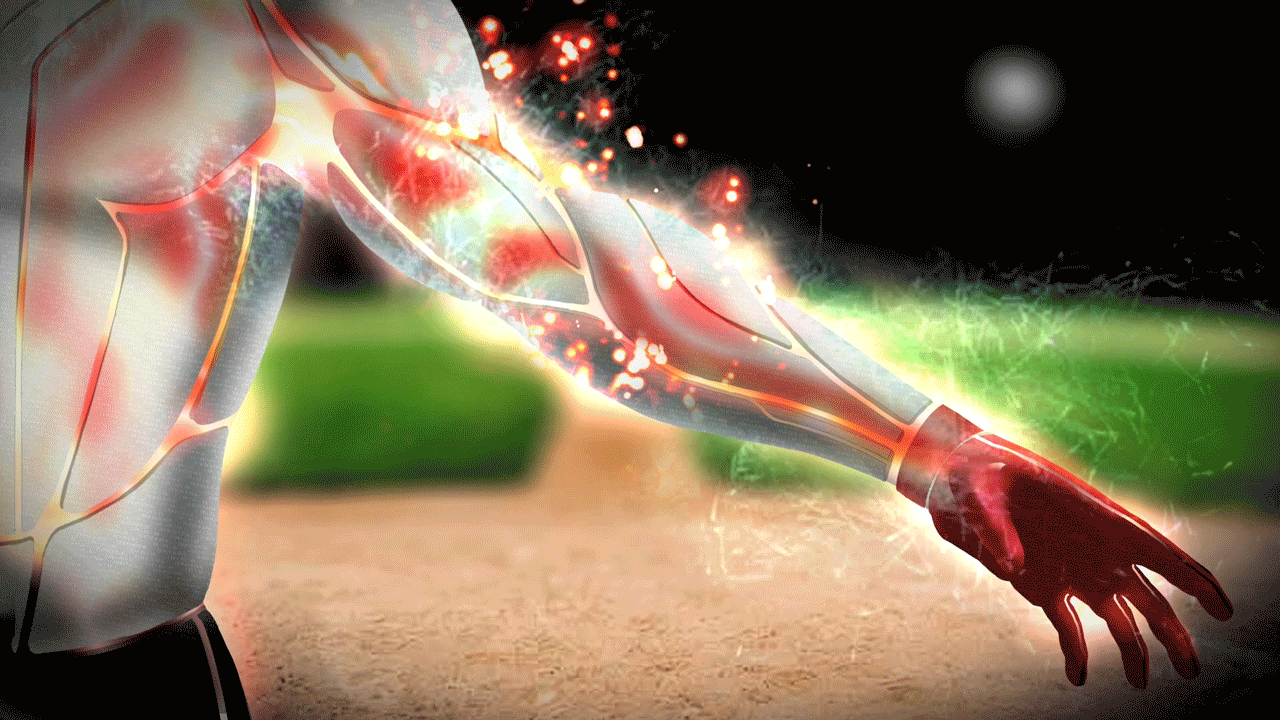 SOUND DESIGN
The sound design was critical to the experience and worked to reinforce, build and compliment the style of the avatar. Rama comments on the stylized-avatar, "It hyperbolizes the athleticism of Bryce Harper and turns him into this fantastic engine. He's this thrumming nuclear reactor of plasma, light and energy, and it emanates from his chest, ripples down his shoulders, through his arms, up his fingers, into the bat before he connects with the ball."
To create an intimate and immersive experience, we put the audience inside of Harper's mind. The team chose binaural audio, which is a method of recording that uses small microphones placed in the ears to pick up and record audio to create a 3D stereo sound sensation, giving the experience more dimension and a true sense of depth, as if you are actually hearing Bryce Harper's thoughts.
Westley explains, "We chose binaural audio particularly because you're in a huge expansive amphitheater space of the stadium and you have the depth of a pitcher at the pitcher's mound throwing a ninety mile per hour fast ball at you, you have the catcher behind you, and you have this sense of grand space. We wanted to explore that and use it as much as possible, and felt that shooting the entire piece stereoscopically was really going to be a huge aesthetic boost in terms of allowing people to feel like they were really there."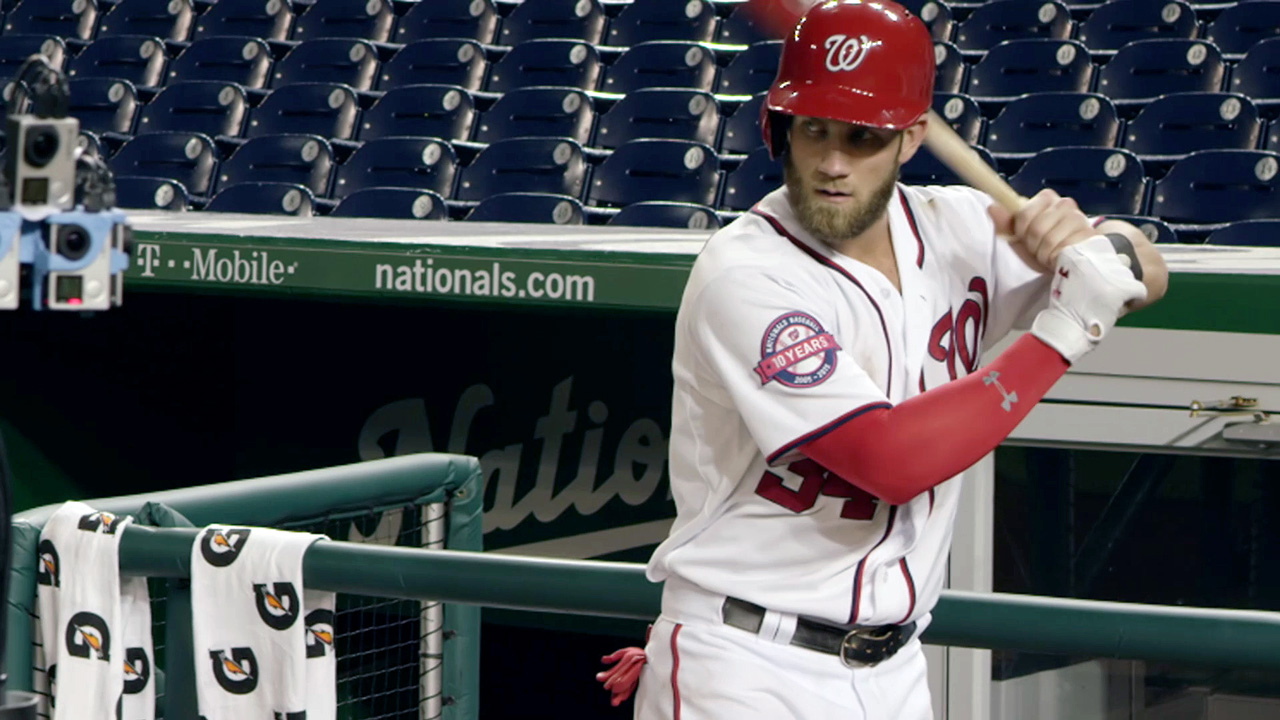 LOOKING AHEAD
One of the biggest challenges in VR is giving the viewer a physical presence, whether it's their body or that of a character that they are identifying with in the story. Try looking down and you'll often see a hole or gap in the world you're immersed in, making it more of passive window into a world.
As the technology continues to improve, we will see more content creators continue to play with the concept of identity, intimacy and interaction within the virtual space, further blending the line between film and gaming, and potentially, between real and virtual.
Watch the Behind the Scenes: Bryce Harper Virtual Reality Experience to learn more about how the experience was created and find out how to watch film in YouTube 360 here.