The annual Saatchi & Saatchi New Directors' Showcase celebrated 25 years of spotlighting top creative talent this year with a fresh, new class of emerging directors to watch. Filmmaking collective Dent de Cuir of Caviar stood out amongst the class of 2015 with their music video for DyE "She's Bad", a psycho-sexual horror story that visually explores the "wild" side of modern romance.

With a background in art direction and design, the Paris and Montreal based directing duo have produced a collection of exciting and unique music promos and interactive projects that showcases their experimental approach to creating bold visual experiences with ingenious concepts. We interviewed the creative minds behind the promo to find out how they created the music video that brilliantly (and visually) tells the tale of a femme fatale in touch with her animal instincts.
Tell us about your background and how you decided to combine creative forces to become Dent de Cuir?
We met in a graphic design studio in Montreal. Before directing videos, we were both independent graphic designers. After one year of collaboration and a lot of cool ideas, we decided to re-use and develop some of the rejected ideas on a self-initiated project, just for fun. At that time, Siriusmo, a Berlin based electronic artist, was releasing his first album so we decided to make an unofficial music video for his song Idiologie.
After that, everything went fast: label Monkeytown Records and Modeselektor (label's owner) dug the video, so we pitched an idea for their next album's track Evil Twin. It was therefore time to get an official name: Dent De Cuir. We chose it because we liked it.
What's your process for defining the concept for a project like a music video? How do you discover and pick the creative techniques or tools that help to tell the story and make your videos so unique?
It's based on facts like an artist's imagery, the song's title and moods, delivery dates, budget etc. We try to find an idea that could work with all these parameters. Basically, it's like a spark in our brain. It makes sense when we find the good one and we don't think too much about it. We need to feel it.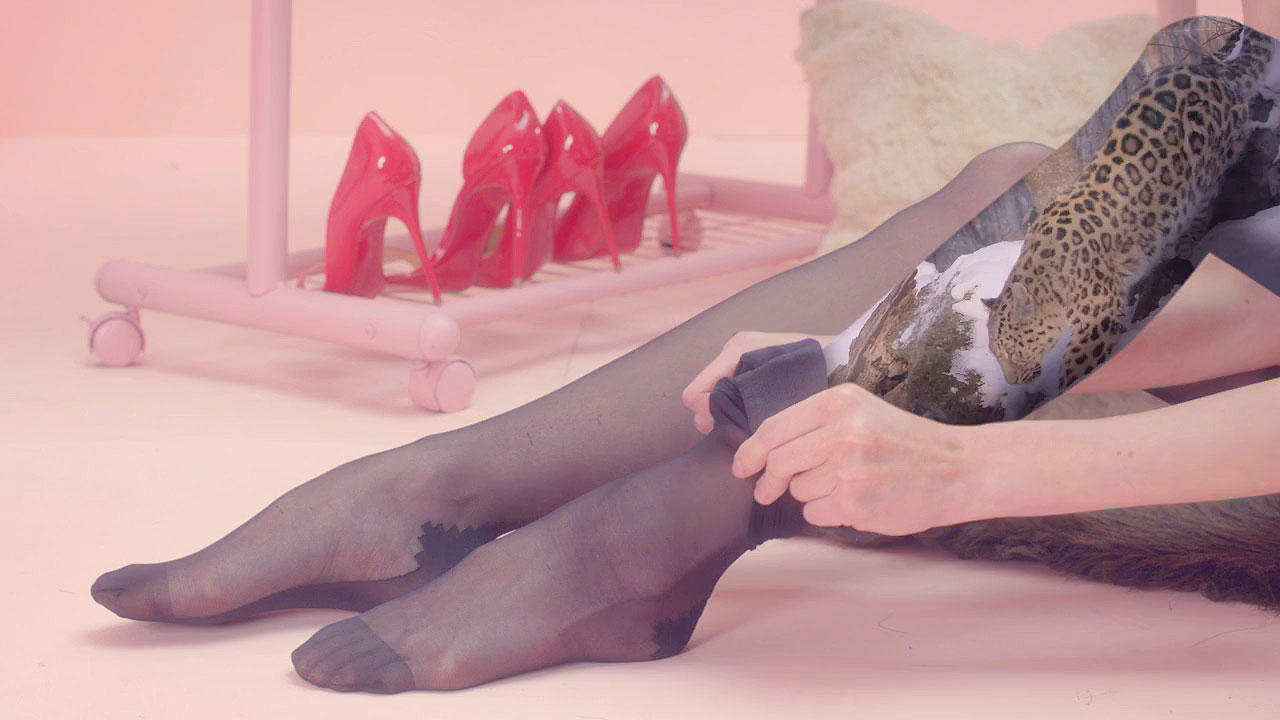 Listening to "She's Bad", we felt that it had to be sensual. So we played with the adage that wild sex is good sex. Wild = Animal = Wildlife Documentaries = Similar to human natural selection habits (and the loop was loosened).
Collages were a technique that helped us to play with the footage. Also, we were into John Stezaker's work at this time and we thought it would be awesome to see the collages in motion. Most of the time we choose tools that we can both handle technically speaking. Later in the project, the post-production guys helped us to improve it and make it really cool and unique.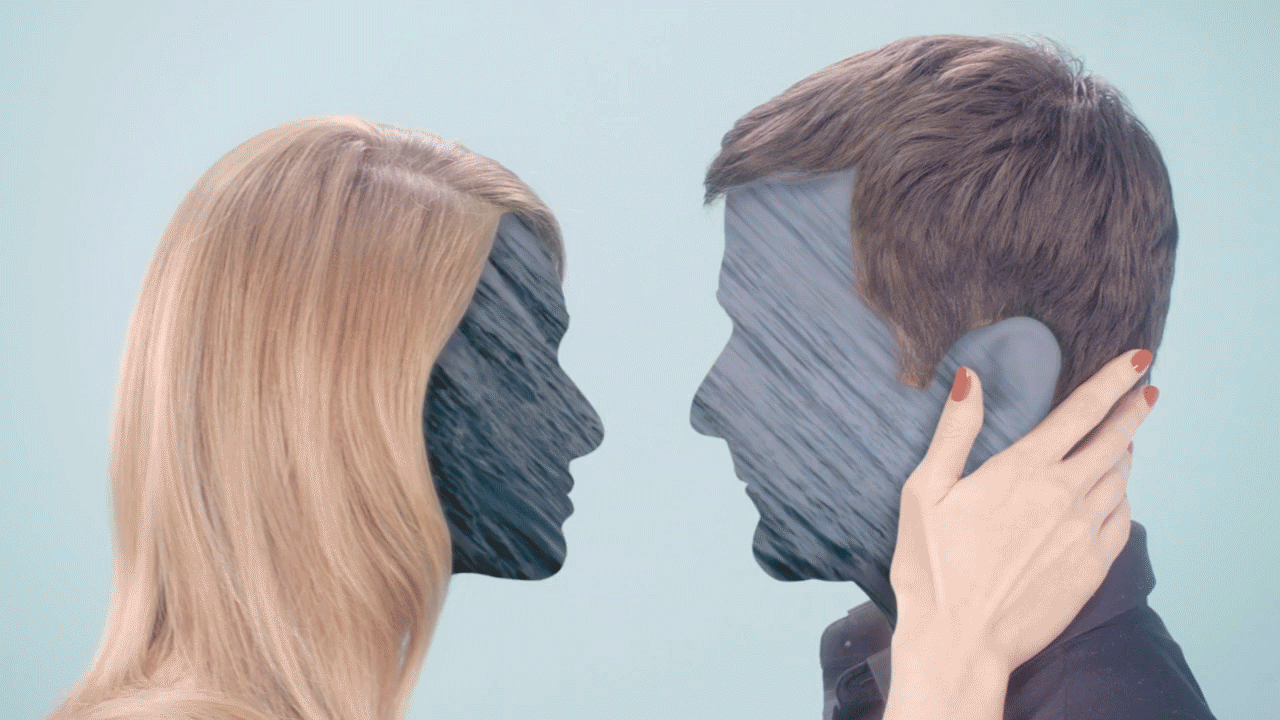 With a pastel palette and strategically placed pops of red, what role does colour play in "She's Bad"? How did you define the "look" of the overall video?
Talking about predation and seduction, lipstick and blood, sexy and dangerous, the red palette color made sense. We chose a pastel palette to make the overall film look like a lipstick ad (which is an important part of the story) and to contrast enough with the documentaries' palettes. Original wildlife documentaries shots were contrasted and very colorful. The most difficult part was to choose the right shots to fit into our palette.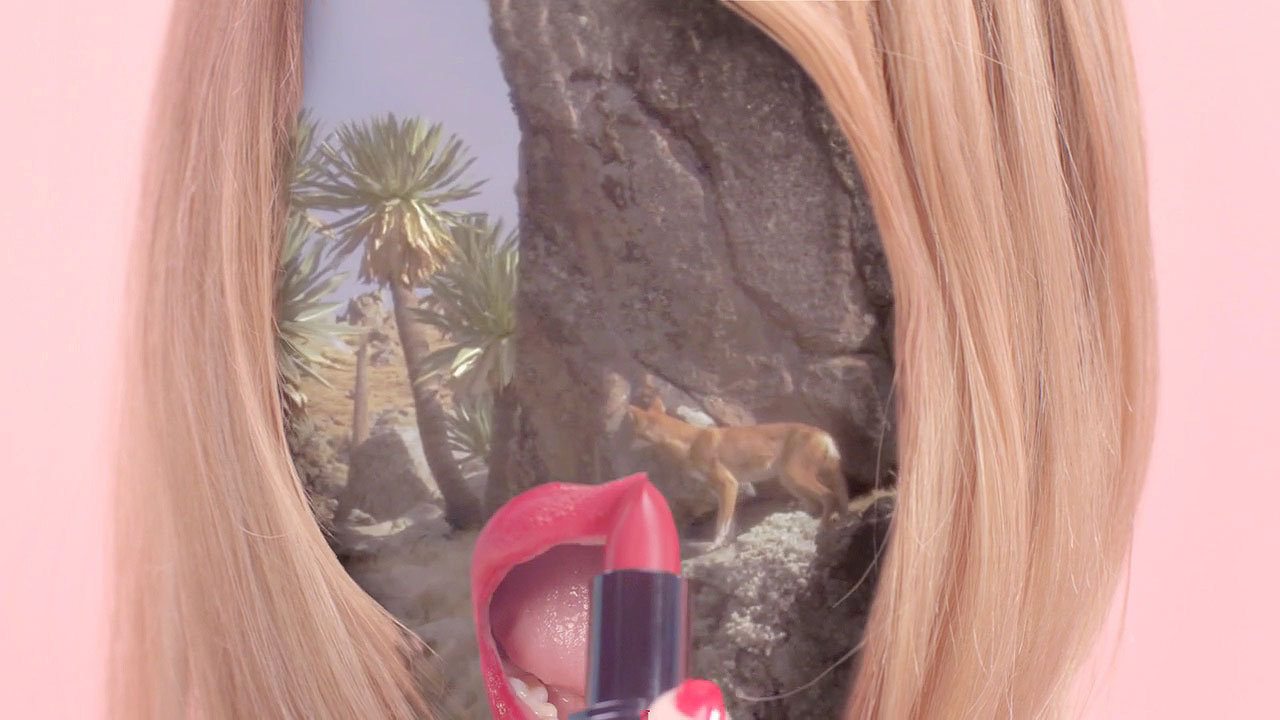 Along with your interactive projects, you often incorporate past and present technologies into your music videos. What role does tech play and how do you decide on what best fits a video's concept?

As we come from digital graphic design background, we were used to working on interactive projects and technically understand it. It's an important part of our creative process as we are not classic narrative directors. We feel that technology should help us to bring ideas on a new point of view. We try to stay away from technology usage just for the sake of it.
We believe that interaction has to be subtle and intuitive. Now that we are working with Caviar and their interactive team, we exchange and keep on learning more about new tech everyday. The challenge is to figure out how they can bring the project's user experience higher without becoming a gimmick.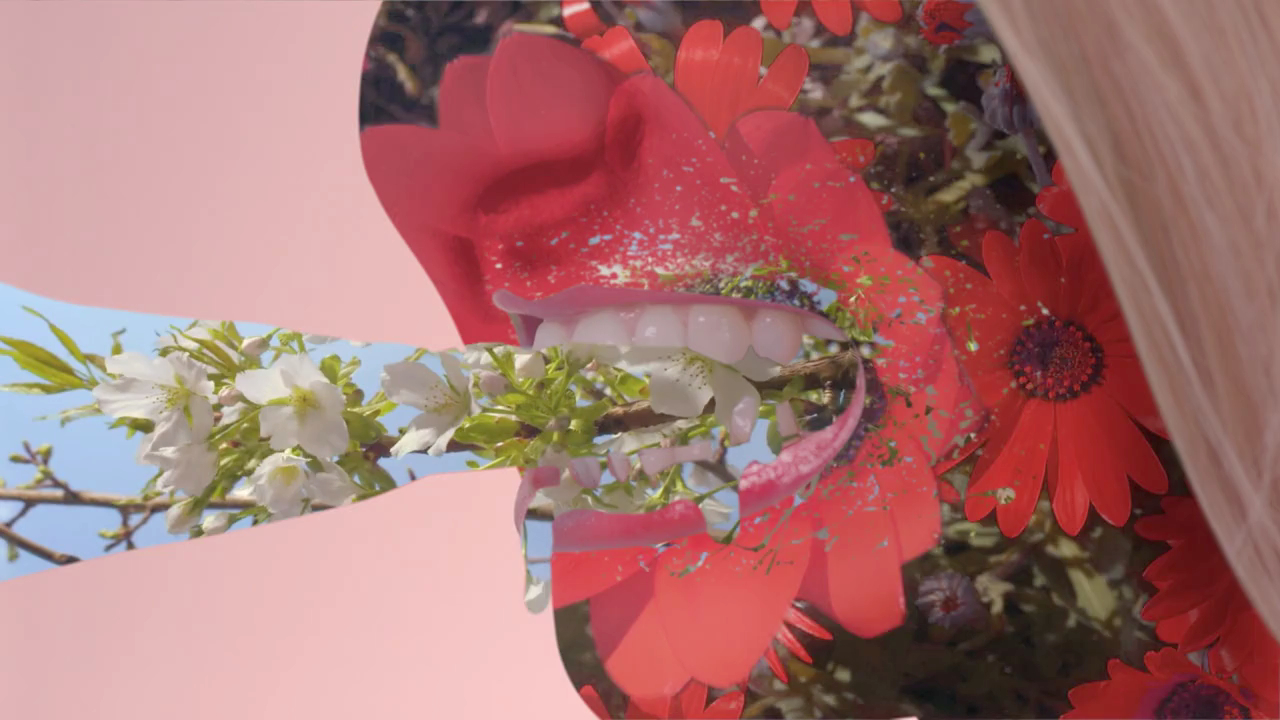 Along with the 2015 Saatchi & Saatchi New Directors' Showcase, "She's Bad" has been featured at SXSW and won a myriad of awards at various film and music video festivals, how does it feel to have your work receive so much attention and praise?
We feel very honored, surprised and grateful by all these distinctions for DyE. It's always motivating to receive accolades from professionals and people we appreciate.
What types of projects are you looking to work on next?
We are now working on interactive advertising projects. We want to continue working on music videos with more live action.
---
Watch the directing duo's recent 'first person shooter' game music video Darwin Deez "Kill Your Attitude" and see more at dentdecuir.com.