How do we get over 2,000 assets onto a portable device that showcases our best work, stores it on one platform and has clean design and easy UI? And how can our content be instantly accessible so we have a seamless way to broadcast, share and present our work?

The Concept
We set out to create a transportable version of our portfolio of our best work. We took our inspiration from the original Mill Touch, a device with an engaging UI that invited you to explore and play with all of The Mill's website projects. This new platform needed to keep the same clean design, but include additional functionality.
We set out to create a user-friendly presentation tool that lived on a handheld device but was completely independent of being connected to the Internet. We wanted to create our own app that allowed a user to share work with the ability to dive into each project and the option to create reels.
From concept and design through to UI and final software, Mill Touch 2.0 is the app we created to achieve all of these things.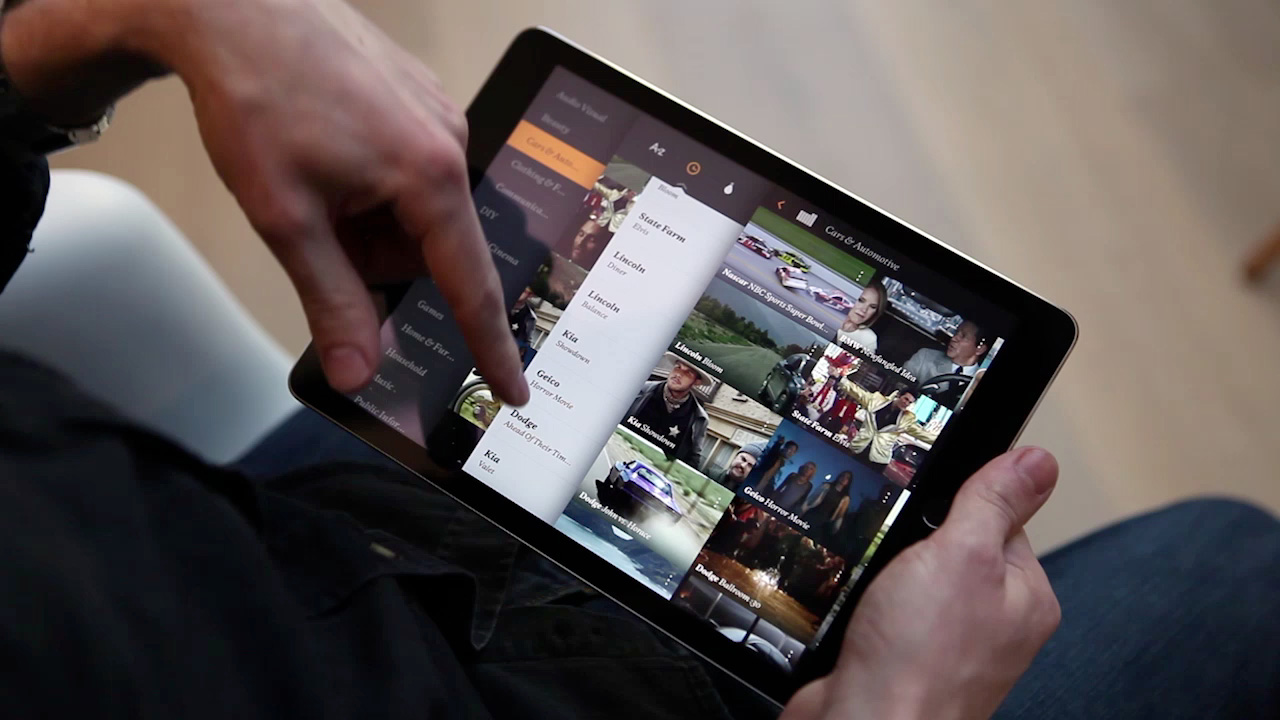 The Approach
The app experience was at the center of all our design and UI. If we wanted to create a powerful presentation tool, Mill Touch 2.0, needed to be easy to use, intuitive and have relevant features. We focused on designing an interface that was simple to use and engaging to explore.
We wanted to give every project all of its information and credits, and needed a way to connect every asset with our portfolio metadata. On top of this our website is updated with new work and information every day, and Mill Touch 2.0 needed to be updated just as quickly and seamlessly. What this would give us is a portable version of our entire portfolio, updated in real-time with the most up-to-date content.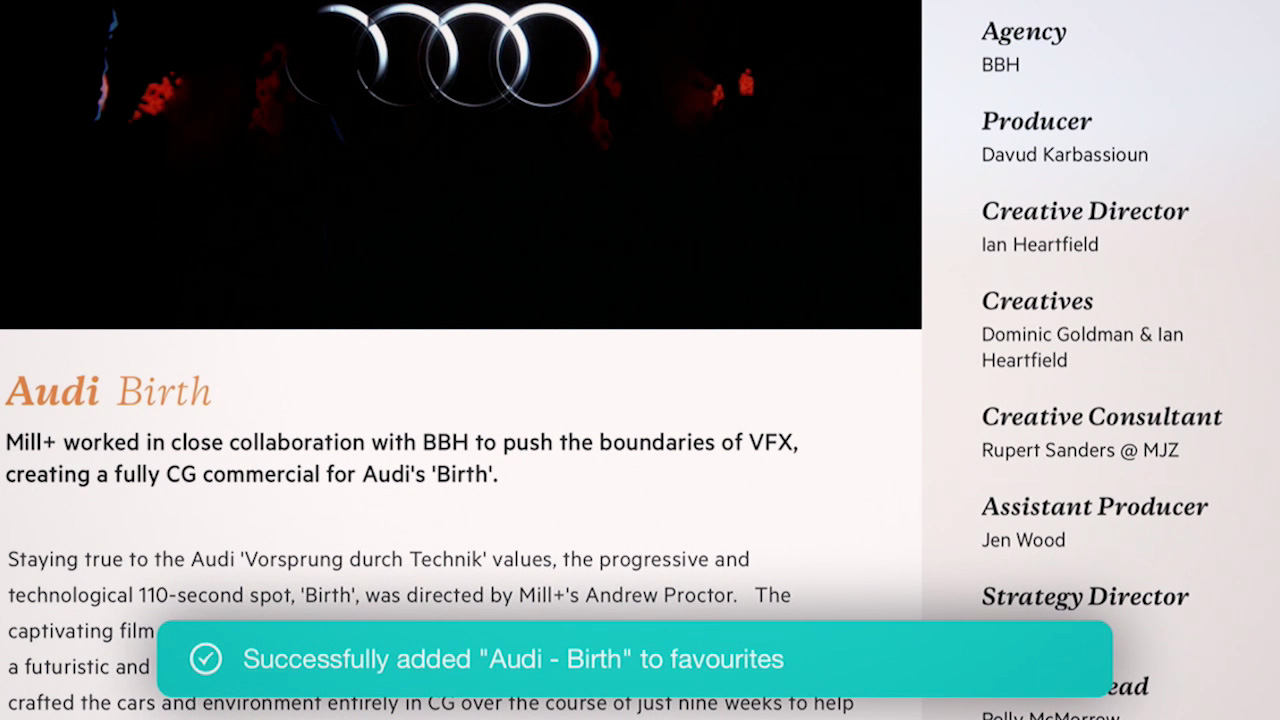 The app needed to be 100% functional without Internet connectivity, apart from a single daily sync for new data and updates.
We wanted to make the content and the app available to any screen. This would make it a powerful presentation tool with the ability to connect to any large monitor via AirPlay. Users could broadcast their content from their device with no buffering or having to rely on poor or no Internet connections.

The Solve

A single app is not usually designed to contain such a large amount of assets and data. We designed Mill Touch 2.0 with the ability to host over 2,000 projects and growing.
To begin with, we selected a file format and resolution that would give us the perfect blend of manageable file sizes but with HD quality resolution. We then built a CMS to manage these assets and pair them with each project's dedicated website page and push to the user's device. The app automatically talks to our CMS every day and looks for any new information, assets and downloads that are available. This is the only time Mill Touch 2.0 requires a Wi-Fi connection.
The huge benefit to using one central CMS is that Mill Touch 2.0's giant database can be managed from one location. By curating our data through the CMS, we were able to keep the settings and options menus on the app itself to a bare minimum, keeping the user interface clean, concise and intuitive.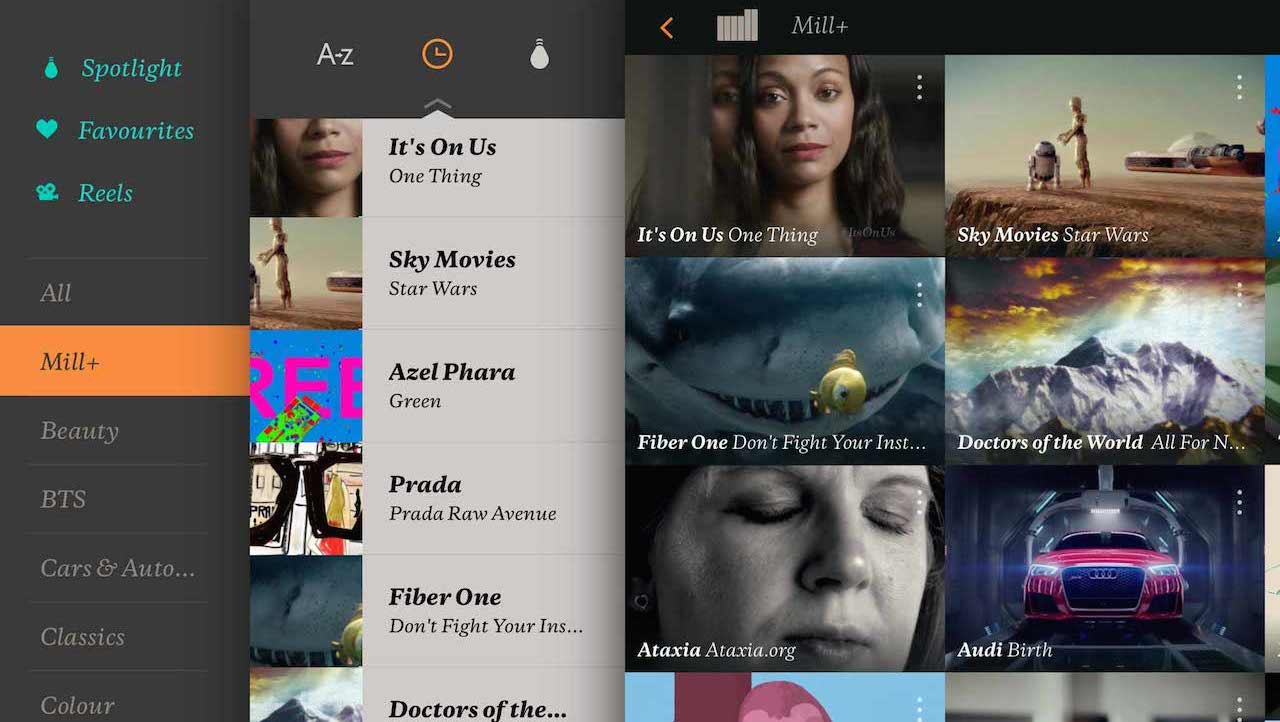 Mill Touch 2.0 features

Browsing
You can browse The Mill's Portfolio with over 2000 films to look at!
Every file is connected to its meta-data, so you can browse by whatever is most relevant to you, from sports or car spots to taking a look at our behind the scenes videos.
A spotlight area presents our most recent and highlighted work. This constantly updates and changes itself based on new content.
Reels
The reels feature allows users to build a playlist of spots in seconds with options to, for example, create titles, add images, or share and e-mail with direct links to our website.
Presentations
With all the content living on the device, you can build and share any kind of presentation you want.
While you are in presentation mode, you are able to see the film and all the project's details on your device's screen while only the film footage shows on the big screen.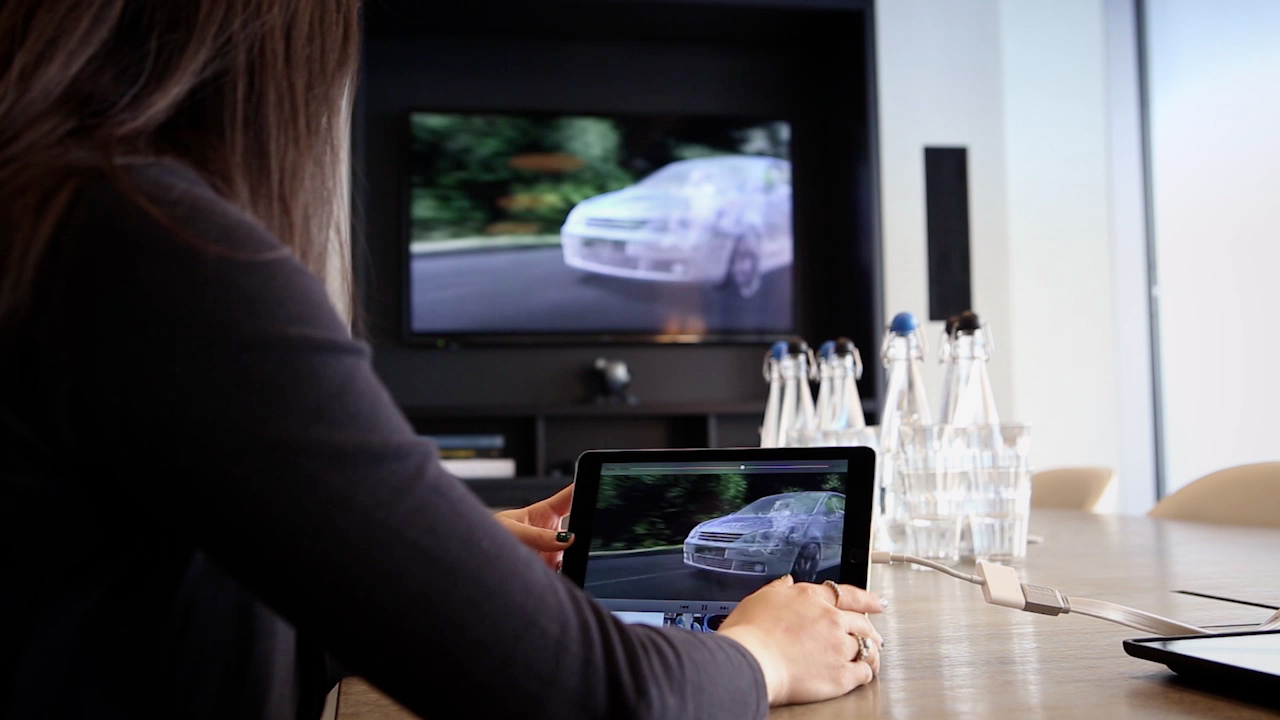 The Result
Mill Touch 2.0, and its CMS can be re-created to integrate with any asset management system, not just The Mill's portfolio.
It can showcase your best work and store it on one platform with clean design and easy UI. Your content is instantly accessible with a seamless way to broadcast, share and present any portfolio of assets or work.
Mill Touch 2.0 allows users to easily browse, play reels and create bespoke presentations that you can play-out on any screen via AirPlay.
Watch the film to find out more and see our app in action.
Contact The Mill to see how they can help your brand manage, share and present your content. Or even, call in to one of our studios and experience our iconic portfolio by spending a few minutes playing with Mill Touch 2.0.