To help promote Angry Birds 2, Wieden+Kennedy recruited director Francois Rousselet and The Mill's expert VFX team to create a big, fun, over-the-top, live action film.
Set on Piggy Island, the film transports viewers to a luxurious and delightfully surreal paradise; where happy pigs frolic in the sunshine and swim in crystal clear waters. But Piggy Island is soon revealed to be the setting of an attack by a furious squad of Angry Birds, who have been plotting to take their revenge on their archenemy, the sneaky, flightless egg-thieving creatures who share the island with them. The film imagines a real-world adaptation of the game's narrative, weaving fantastic imagery into the familiar world of Angry Birds.
The Mill's team, led by Adam Droy, then aided in bringing the action of this spot to life by creating a host of CG pigs, palm trees, clouds, oceans and explosions.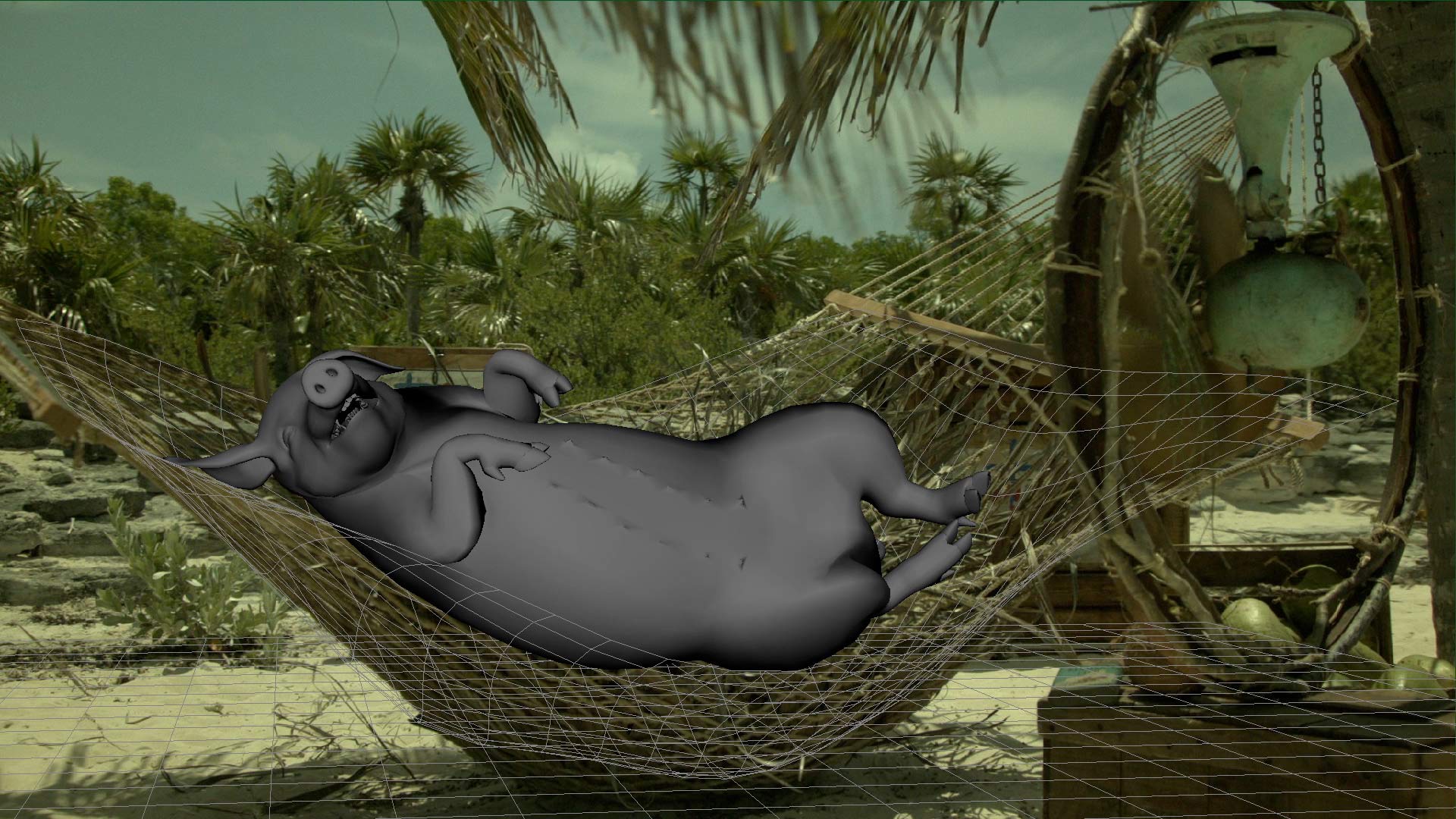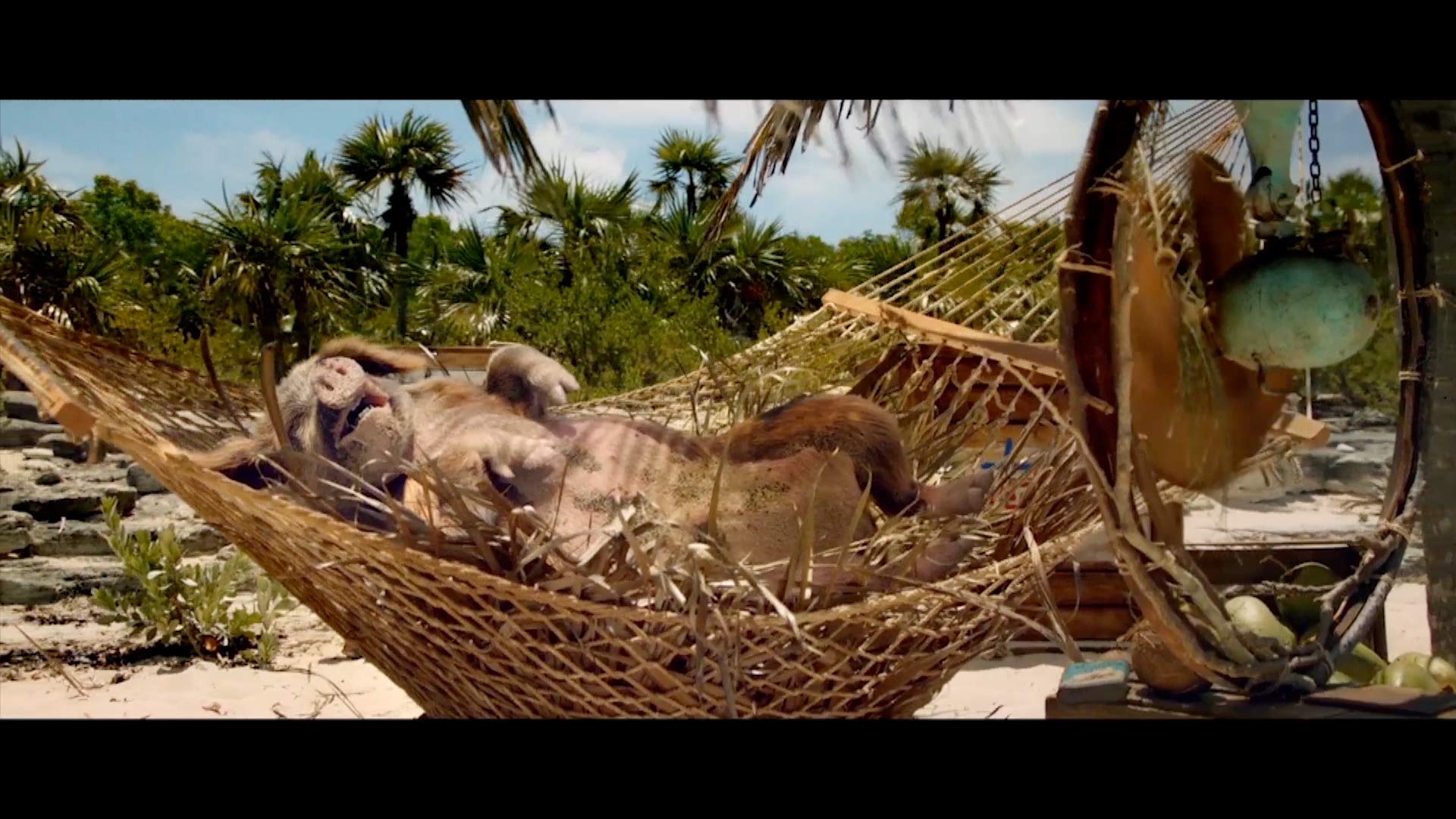 The team based their CG pigs on extensive research from Big Major Cay, an island in the Bahamas famed for its swimming pig inhabitants. The boar-like creatures, which are much bigger that traditional farm pigs in terms of shape and size, were modeled in Maya; this was then taken into Zbrush, where micro details were added such as wrinkles and pores on the skin.
All textures were created in Mari, again, adding micro details for dirt and specular maps. The team developed four variations of pig, from brown spotty to more traditional pink pigs.
They were all rigged and hand animated in Maya to have a realistic range of movements; the animators even made sure their ears had the right dynamics to add secondary movement when running.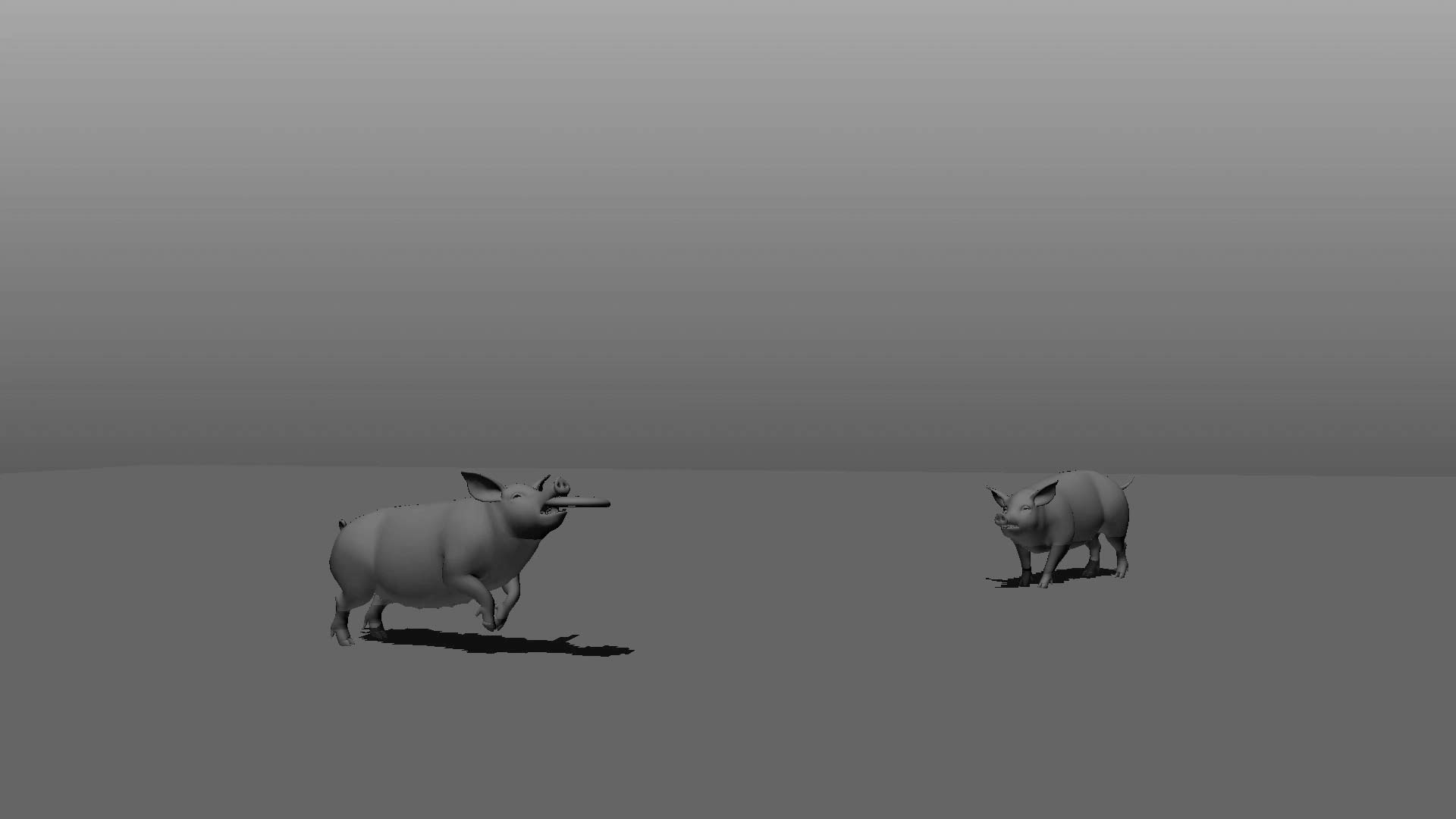 These kind of pigs also have considerably long hair, for which the team used Houdini for grooming. There was an overall groom for the body then additional grooms for the ears, nose and tail. Guide hairs were exported from Houdini and then rendered in Maya with The Mill's in-house fur tools, enabling the artists to ad clumping, frizz and guard hairs to the fur. There are even individual grains of sand added into each pig's fur to add in an extra layer of texture.
Watch the behind the scenes film below and get a taste of these lucky pigs' life by following the smug pigs of Instagram.