Mill artists across studios have the opportunity to hone their creative skills in the weekly Mill Art & Sculpting Lunch Crunch. We've rounded up the top picks from the latest challenge with themes ranging from Streetfighter to Greek Mythology.
Every week, artists have one hour to respond to a new weekly theme by creating a submission in their preferred discipline. Adam Dewhirst, creature modeller at The Mill in London, shares his picks for top submissions from recent lunch crunch challenges and why each piece stands out.
Theme: Stadium
Artist: Sid Harrington-Odedra, CG Lead
How could I not pick Sid's? He was one of the first to submit and it's beautiful! A great demo of the stadium tool designed by Tom Raynor, Effects Supervisor at The Mill in London. This design stands out from the rest for its beautiful style and unique design - a total winner!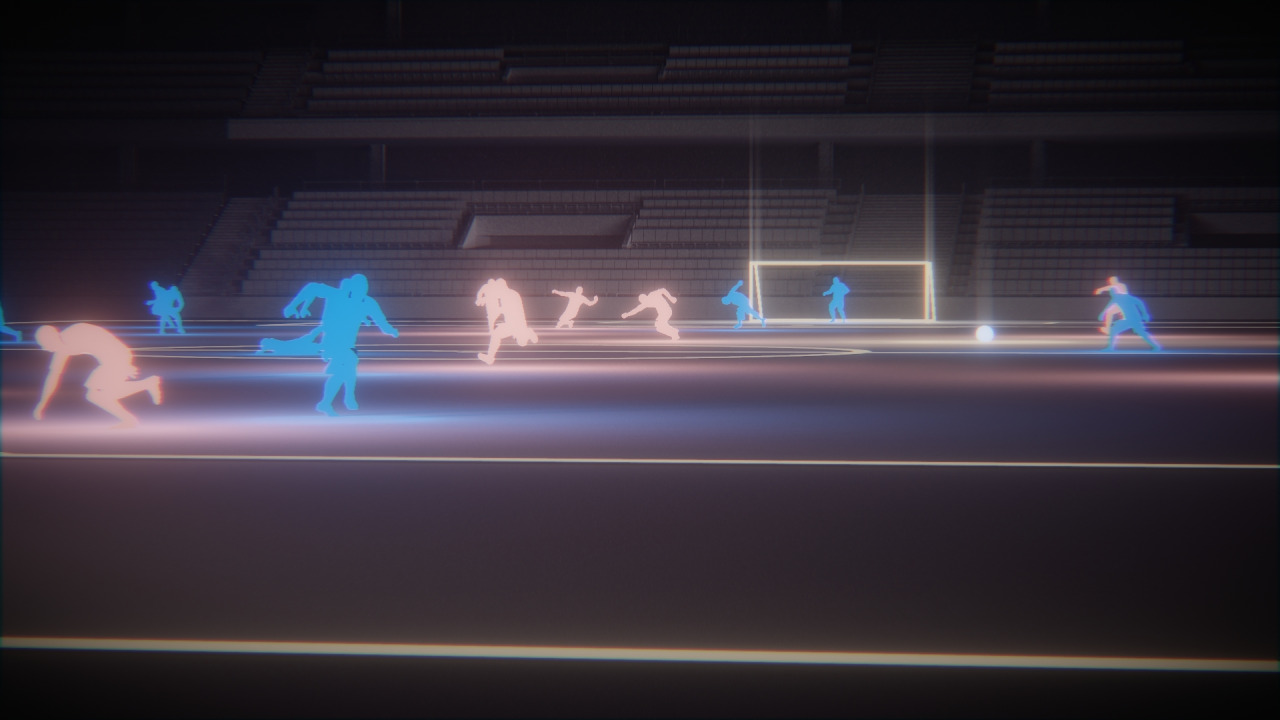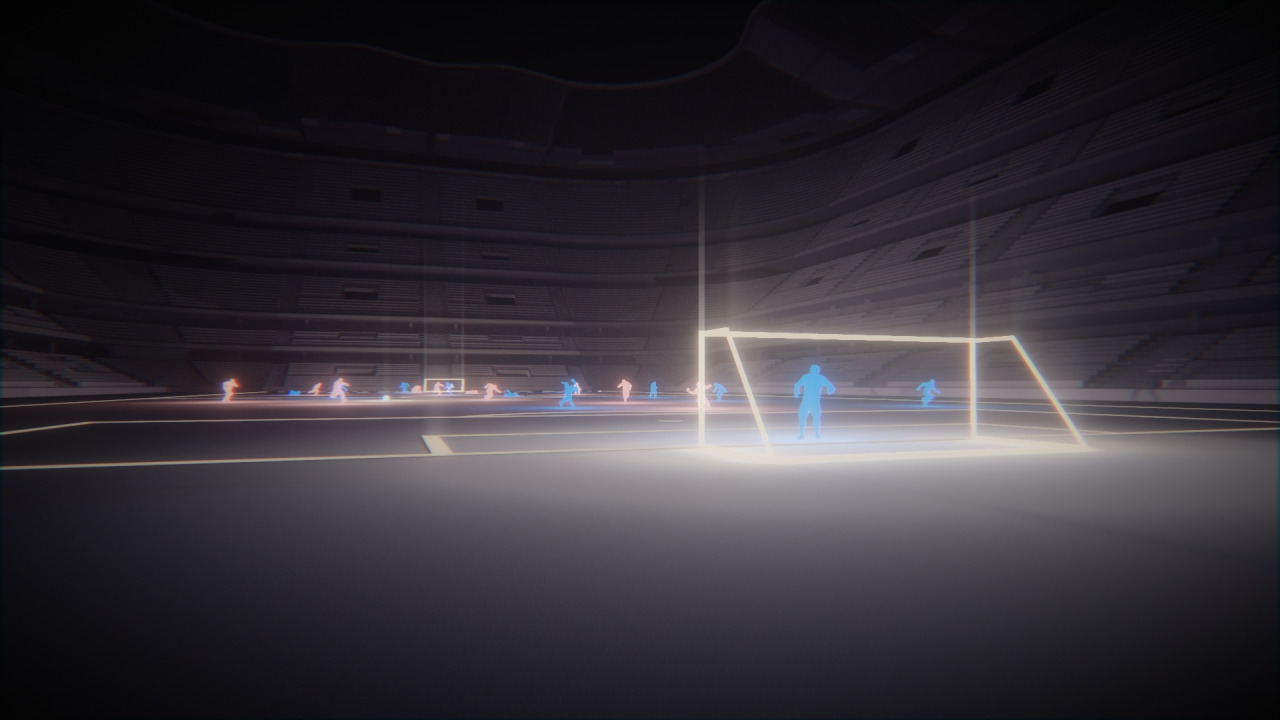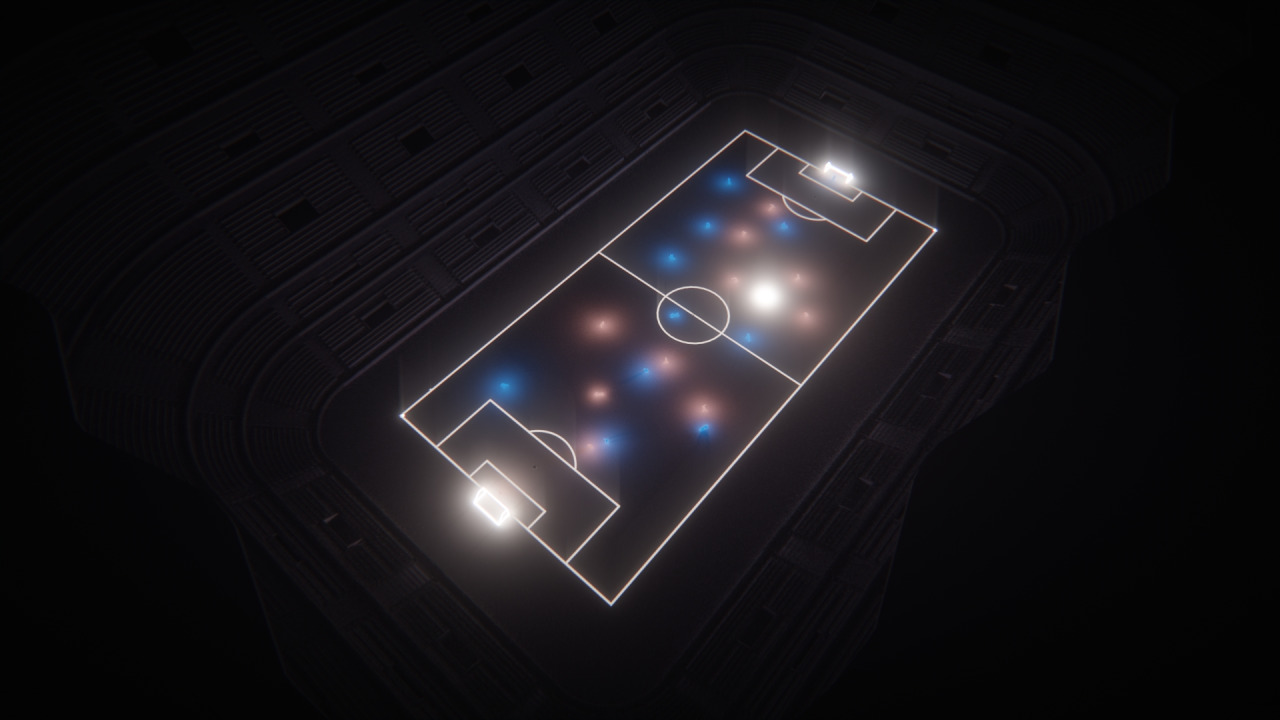 Theme: Bad Dog
Artists: Ness (Top gif); Philippe Moine, 3D Animator (Bottom gif)
What are the chances that we get two animated gif submissions in one week? The theme was bad dog but here we have fat dog and mad dog. I love it! They're both colourful and animated! I want to see more like this. These are both so great!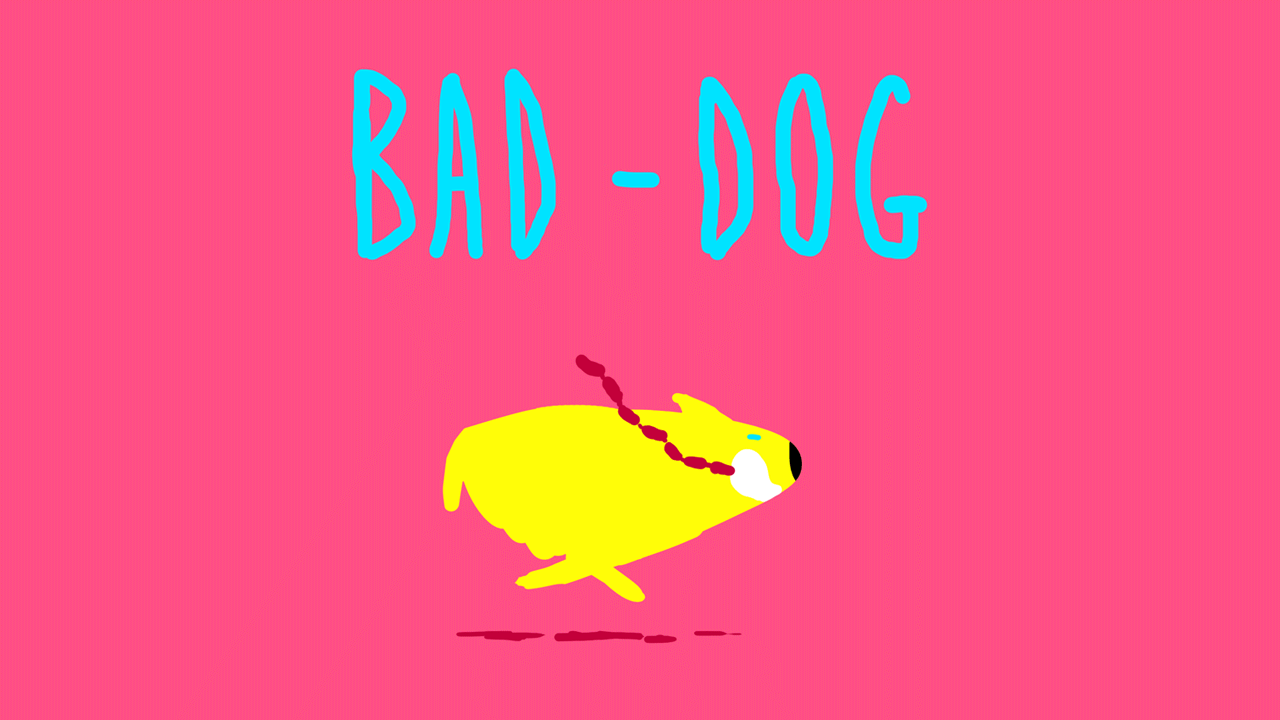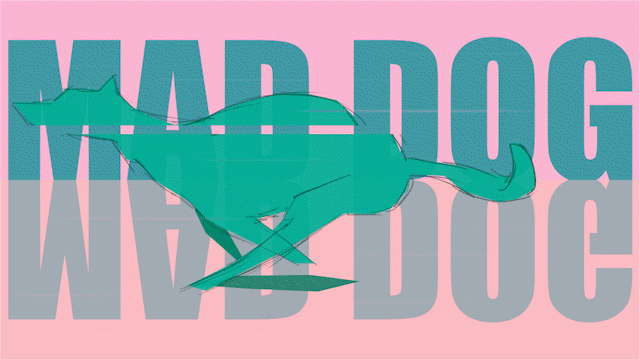 Theme: Speeder
Artist: Adam Dewhirst, CG Artist
I'm super proud of my submission for this one. I modelled it at speed in Maya then concepted and painted over the top in Photoshop. It's a great exercise for conceiving designs at speed and nice to get some hard surface modelling in at the same time. I took a lot of inspiration from Star Wars for this one.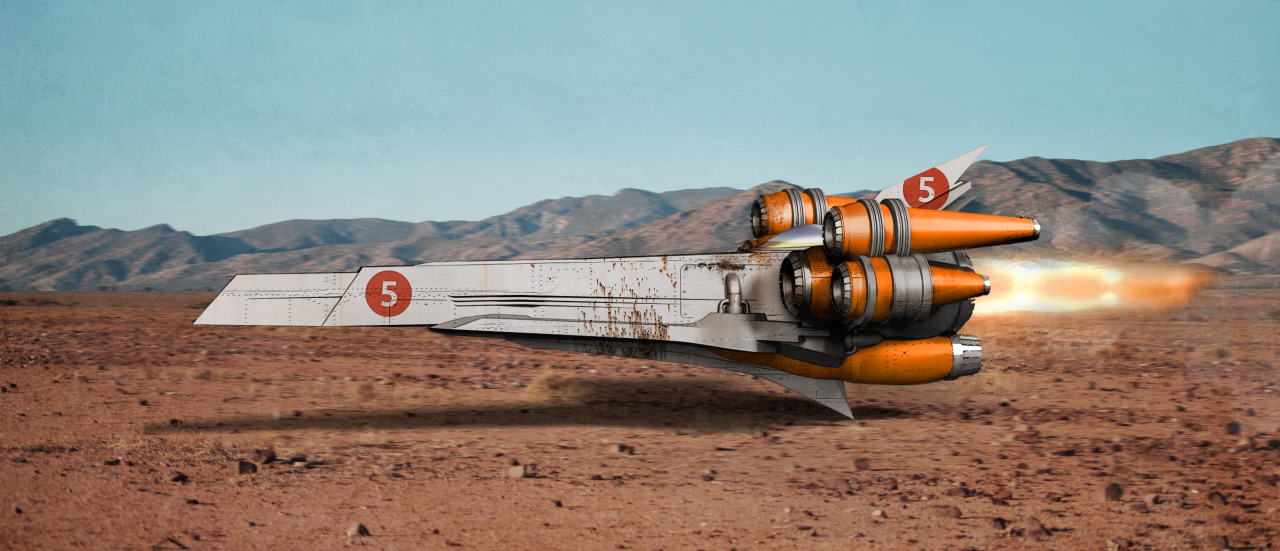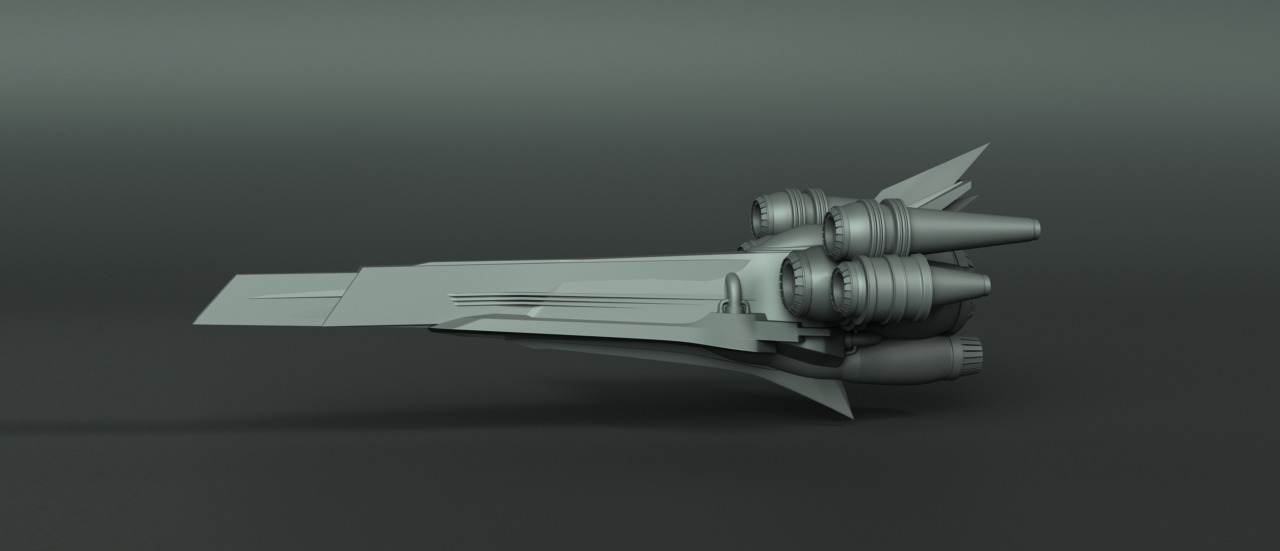 Artist: Alex Caldow, 3D Artist
There was no way I couldn't also select Alex Caldow's submission! WOW, truly wow! What a great design! I'm not sure how long this took but it's great to see such awesome personal work coming out of Mill artists!



Theme: Macro/Miniature
Artist: Arthur Larsen, 3D Artist
It's simple and effective with lots of character! Need I say more? Buzz, buzz. Sometimes all you need is something small and simple that just oozes character. It would be great to see this design as a little animation. Love it!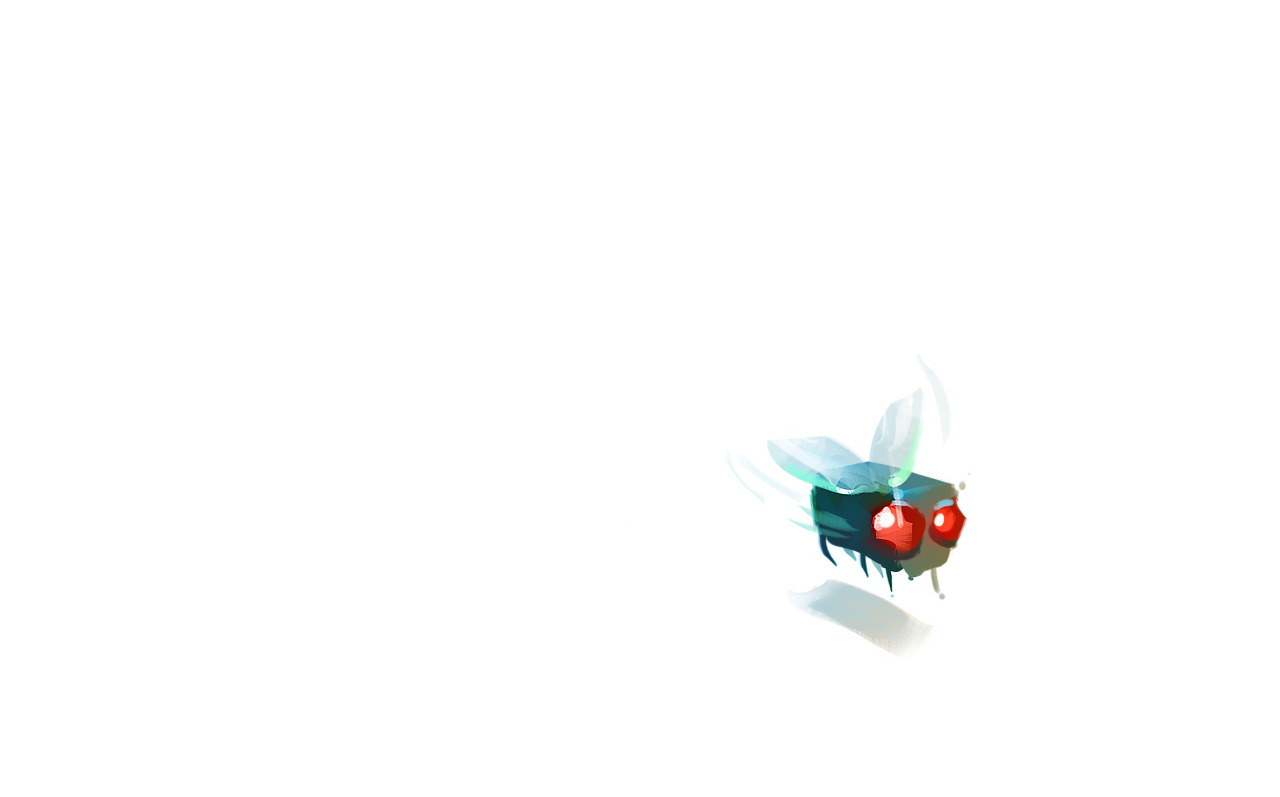 Theme: Greek Mythology
Artist:
Justin Diamond, 3D Artist
Cerberus, the three headed dog of the underworld, is a very challenging submission to complete within an hour, three heads and a snake! I'm not sure I would be that brave to take this on but Justin fears no such challenge!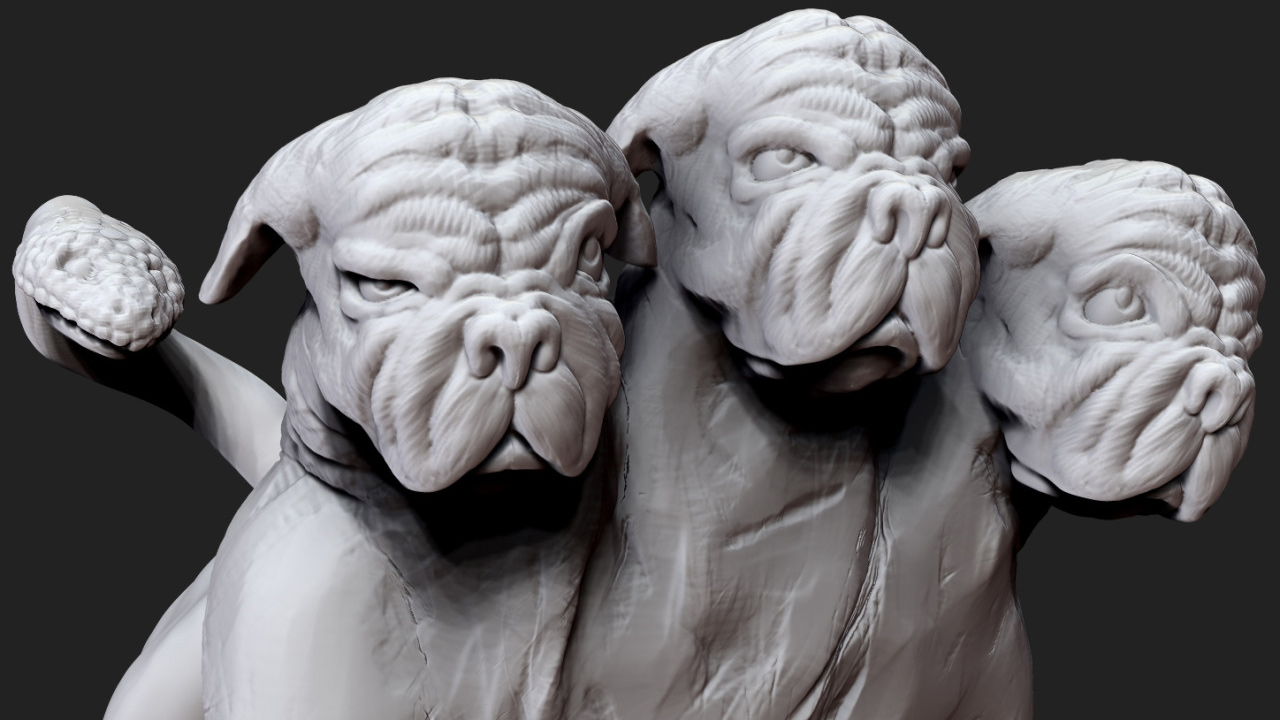 Theme: Street Fighter
Artist:
Sergio Xisto, 3D Artist
This is something we haven't had on Lunch Crunch yet, a set piece - the classic Ryu stage. Modelling in Maya in an hour. Great idea! It's so iconically Street Fighter and great practice to sharpen your modelling skills (not that Serg needs it!)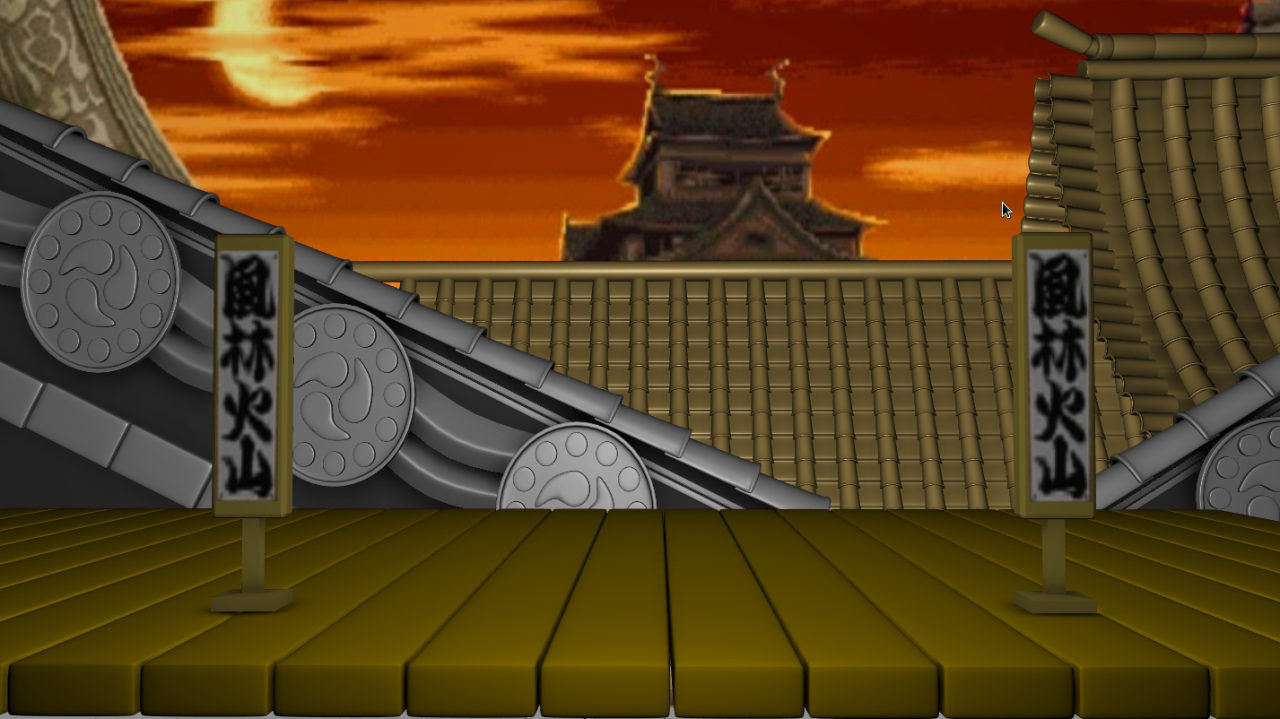 Theme: Monster Movie Poster
Artist: Philippe Moine, 3D Animator
In many ways, this submission is a complete cop out....but it's also genius! I love the minimalist approach to this, lots of style! There's great attitude for a character that isn't even really there.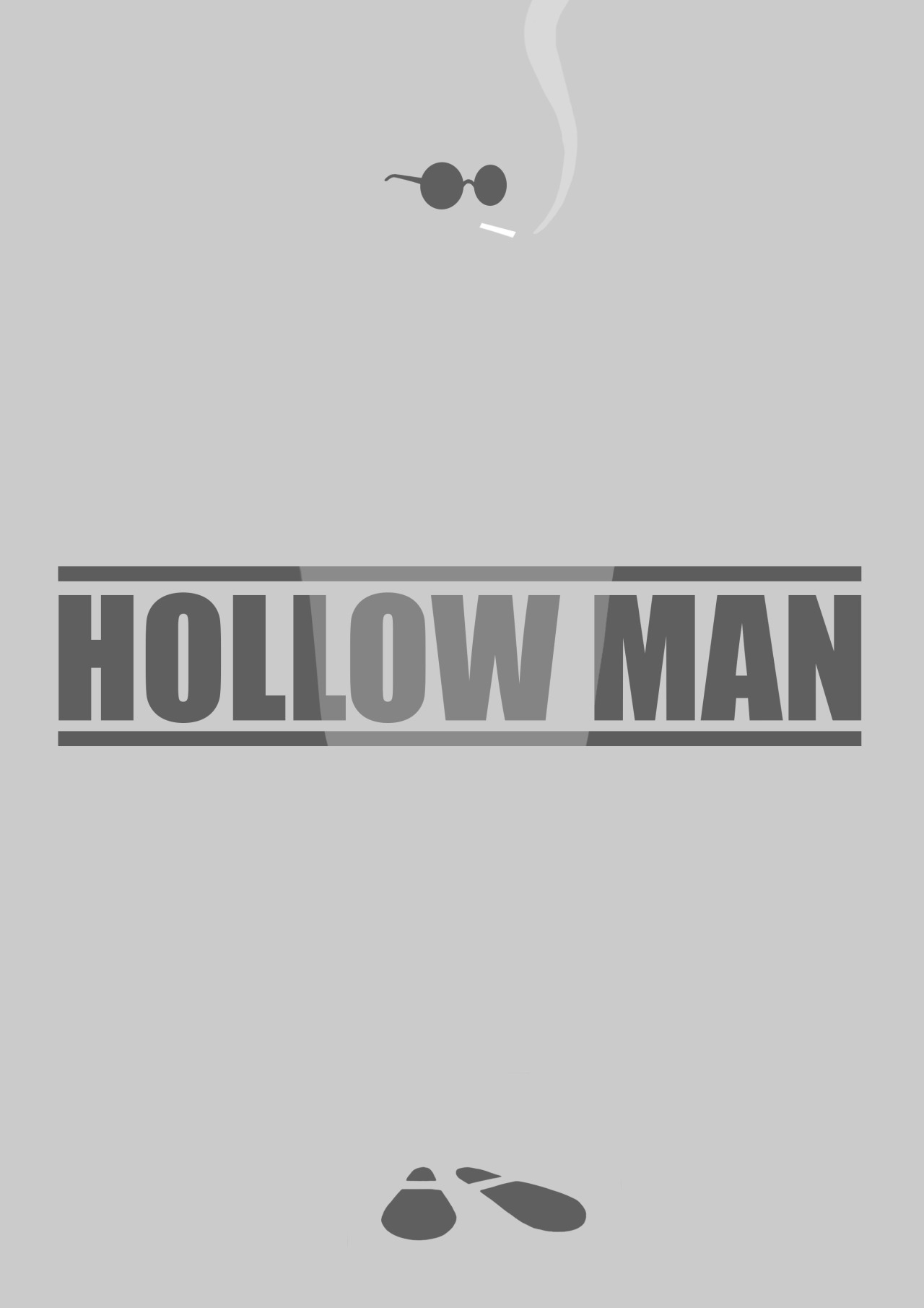 Theme: Big Reptile
Artist: Arthur Larsen, 3D Artist
This is another great image form Arthur. There's a lovely sense of light and shadow on this image. It's a funny little scene and I sort of want to know the rest of the story. It would be the perfect illustration for a children's book, How I Got Stuck in a Toilet with a Dinosaur.


Theme: Politician
Artist: Eric Lane, Designer
Lets face it, all politicians seem like monkeys most of the time. I thought this image summed up our views on them pretty damn well. It's a great sculpt to be completed in two hours, nicely rendered greyscale image and some fur, what more could you ask? "Chimp Politics" is a brilliant submission!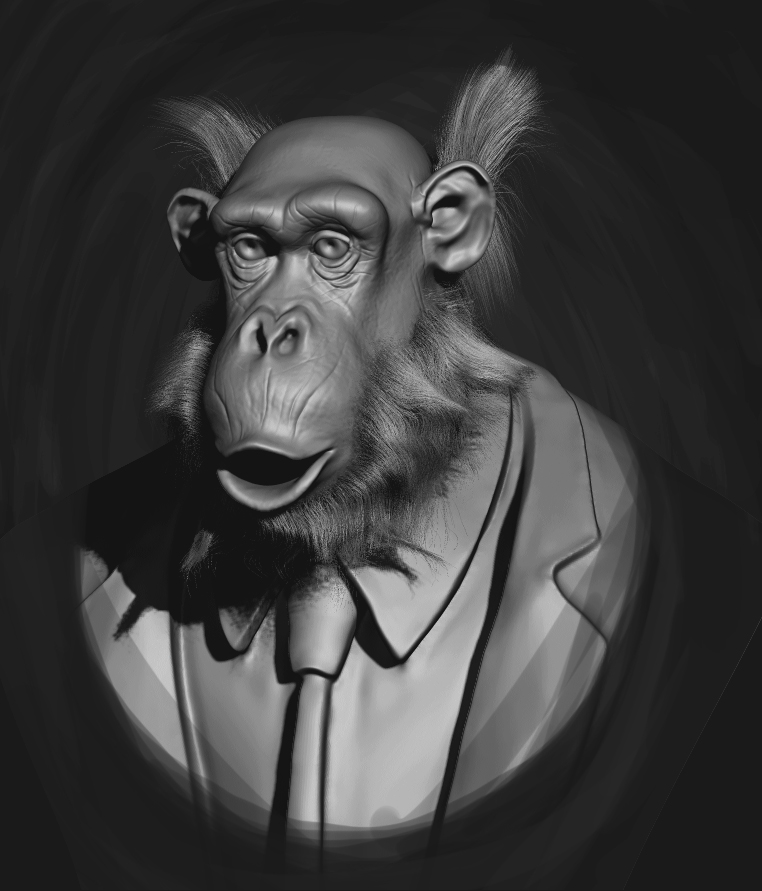 Theme: The Works of Time Burton
Artist: Will Burdett, 3D Modeller
I love that fact we have a complete character submitted, not an easy feat to pull off in a hour. I thought this image perfectly captured Burton's muted palette, very drab and dark, but with loads of character!