Kudo Tsunoda, CVP Next Gen Experiences at Microsoft Studios, introduced the audience at Cannes to the amazing world of HoloLens in Microsoft's talk 'Change the Way You See the World'.
With so much attention around VR right now, we often forget about the equally exciting possibilities that AR brings. Microsoft describes the HoloLens as, "The first fully untethered, see-through holographic computer, enabling high-definition holograms to come to life in your world, seamlessly integrating with your physical places, spaces, and things. We call this experience mixed reality." And after sitting through Kudo's presentation at Cannes, it's very easy to see, and get excited about, how HoloLens can transform the way we "create, communicate, work, and play."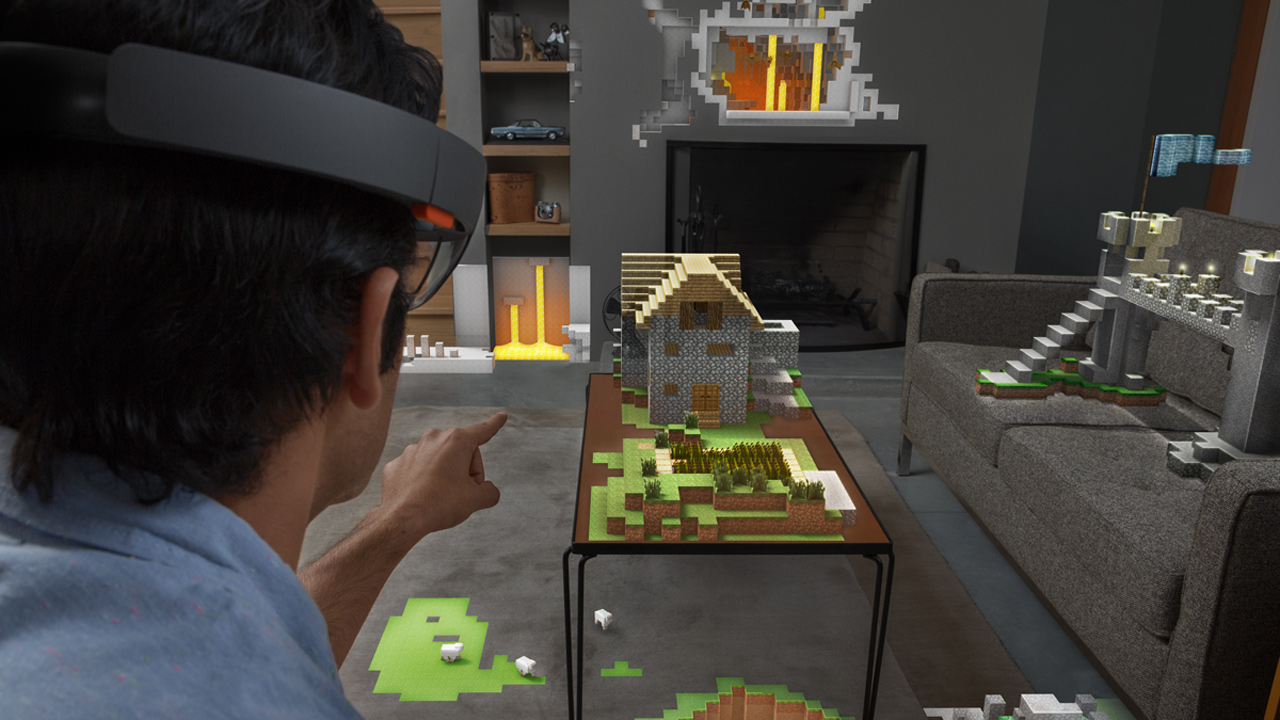 While modern technology has connected us in many ways like never before, crossing oceans and timezones with the click of a button, it can also make us disconnected from the immediate world around us. As Kudo puts it, "As tech enables people to absorb things quicker, I feel like I have to boil it down to something quick and it's not really about a rich storytelling environment. HoloLens is about rich storytelling and enabling people to really tell their stories." HoloLens blends the digital with the real world, allowing you to see both the holograms and your real environment at the same time while always staying connected.
To show the variety of amazing potential uses for the product, Kudo took us through a few of Microsoft's current projects and partnerships.
Holographic Stories & Experiences
GAMING
Using spatial mapping, Hololens can transform nearly any surface into a "warzone" or a "portal". With its 360-degree sound experience (no headphones needed!) and the ability to interact through gestures, gaze and voice, the experience feels more natural and immersive than current gaming experiences.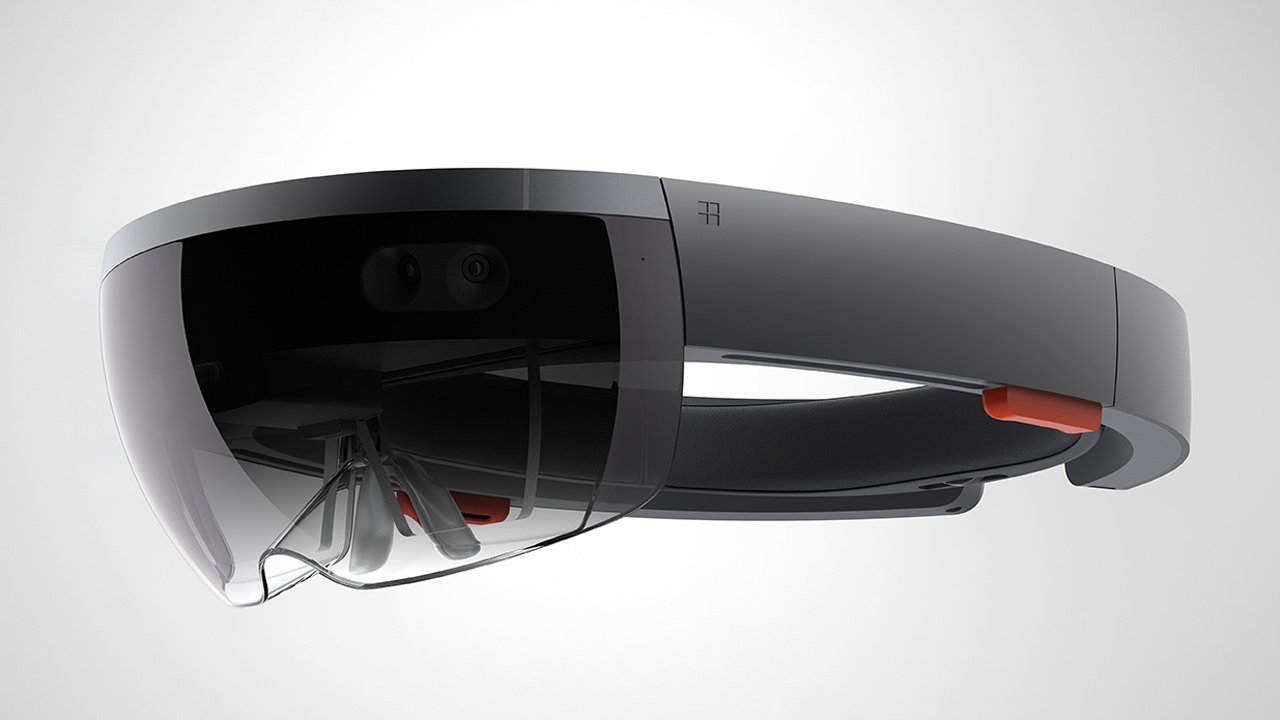 For games like Minecraft or Halo, both which Microsoft recently demoed, Kudo says, "The real thing HoloLens brings to things like gaming is giving people a personalized experience because you blend your environments. So playing in your living room might be a completely different experience than when I play in mine."
MINECRAFT
HALO
LEARNING
One of Microsoft's current projects is working towards innovating education, specifically for medical students at Case Western Reserve and the Cleveland Clinic. Instead of using cadavers, teachers can use holograms to show any human body part, how it functions when alive or how it functions with other body parts. Flat illustrations become 3D images that students examine from every angle. Kudo shared, "We've discovered during our test that it really speeds up how people are learning and their ability to take on new skills."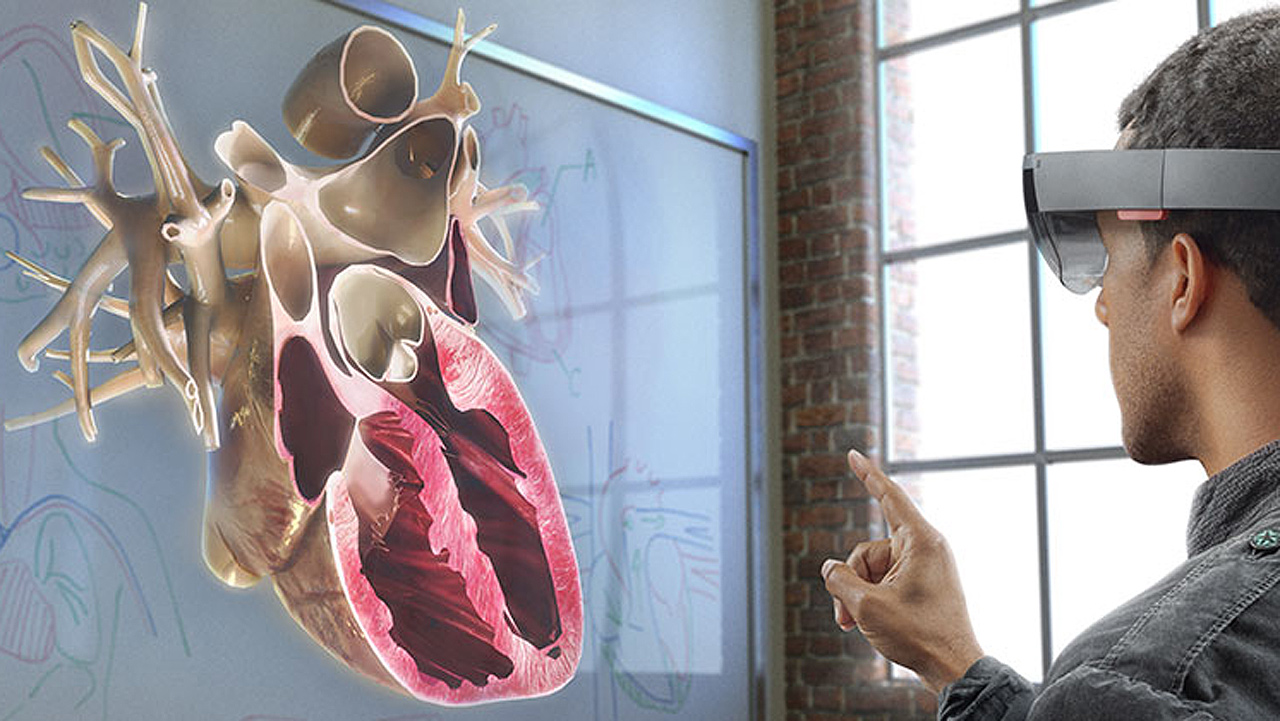 PRODUCTIVITY
One way Microsoft looks at speeding up productivity is giving people like architects the ability to work in a 3D space. HoloLens is transforming design and construction by bringing 3D models to life as full-scale holograms and creating new ways to communicate and collaborate with remote teams across the globe.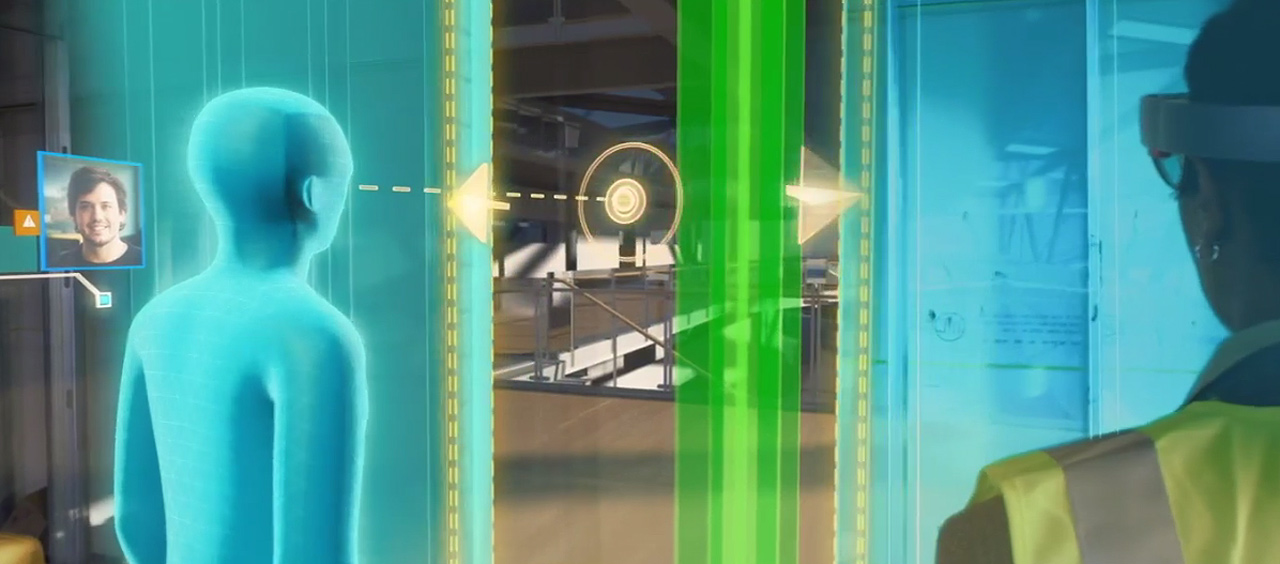 EVERYDAY CREATIVITY & COLLABORATION
To show how HoloLens can enhance collaboration, Kudo showed an example of a father and daughter using Skype, allowing them to blend environments in real time and collaborate on a problem. For those of us that are a bit less handy, the device could also give us "real time skills" like getting help with a car or plumbing problem through step-by-step instructions overlaid onto the environment. The "expert" can see your environment as you see it, and from their tablet or PC, they can draw instructions that appear as holograms in your world.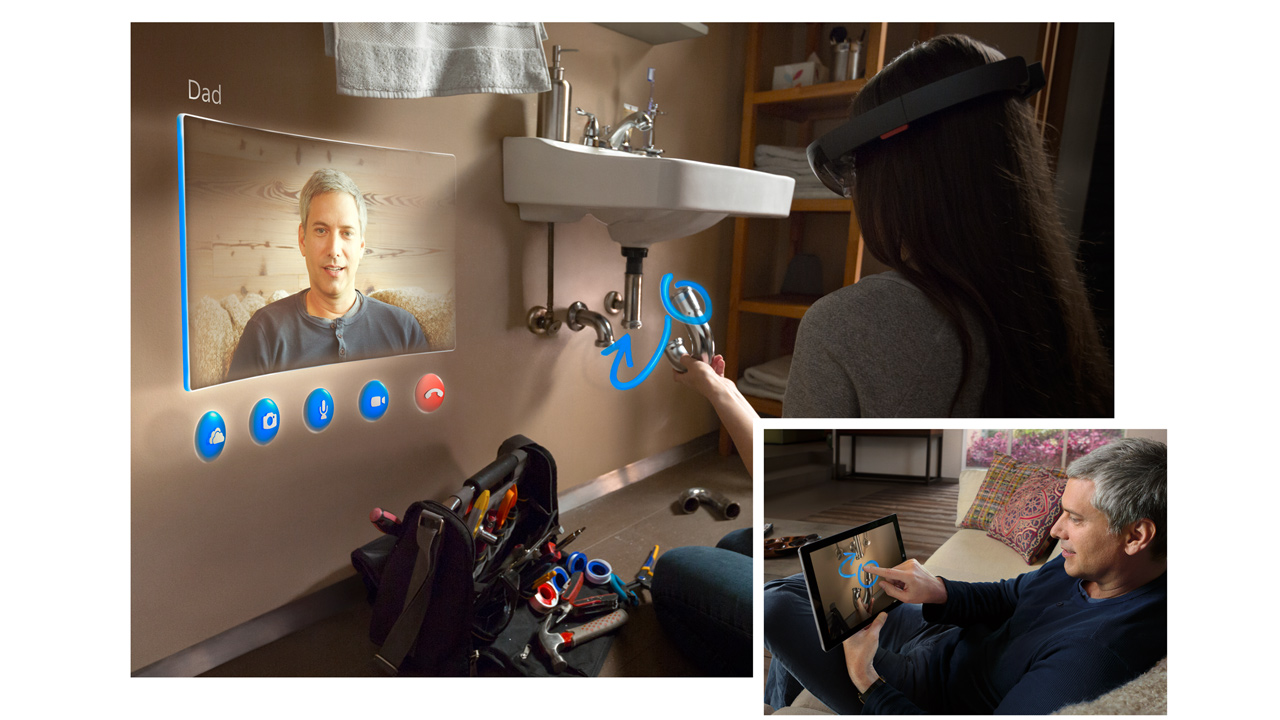 With the rise of 3D printing, a device like HoloLens would allow "makers" to visualize their creation in true 3D. Holograms could be used to visualize something in its potential environment like a piece of furniture or artwork for your home. Since you can see an object from every angle and visualize its size, you can make the best decisions when buying or creating. The possibilities are endless.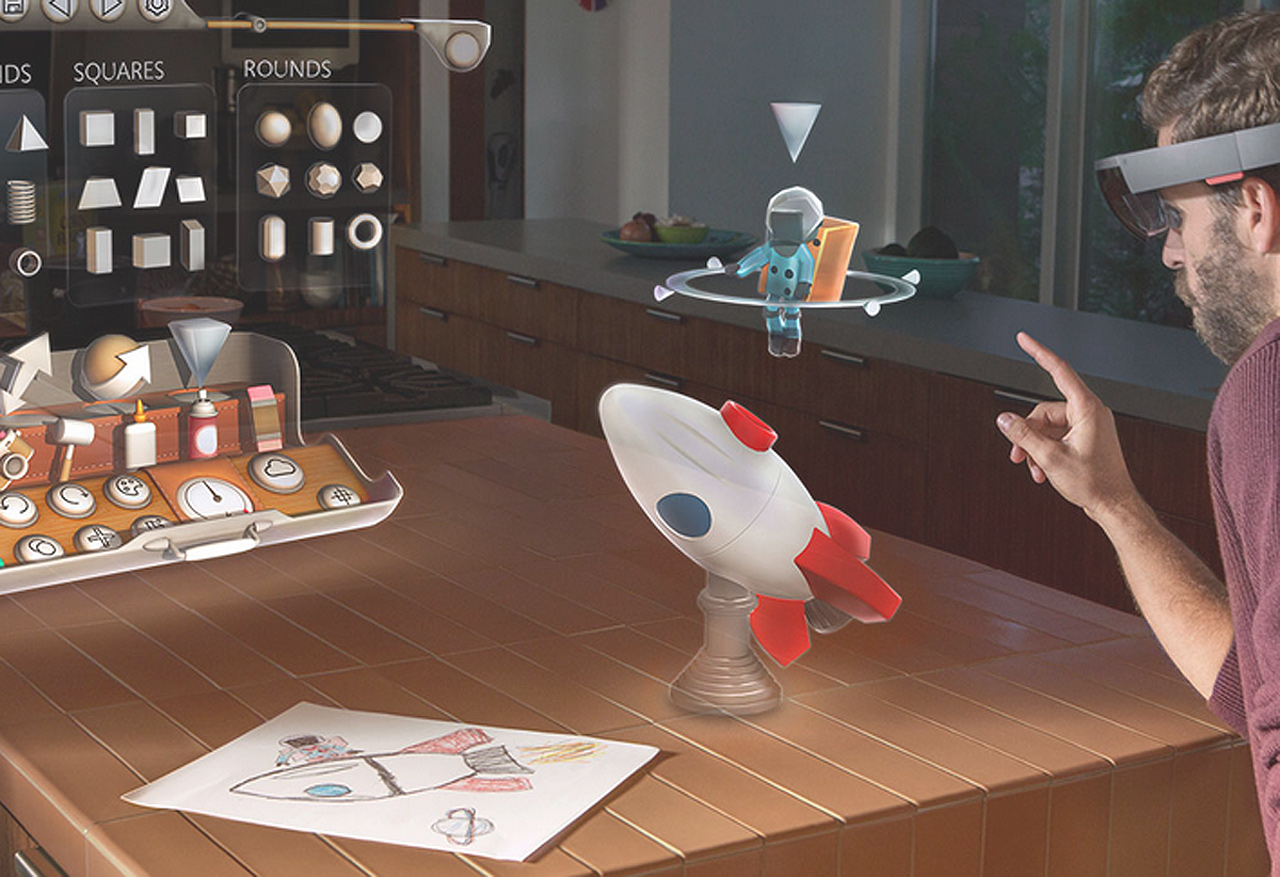 TEAMING UP WITH NASA
Scientists at NASA's Jet Propulsion Laboratory will soon be exploring Mars using holograms of Mars Rover images. They will work as if they can walk on the surface of Mars, an experience previously impossible. As a result, they will be able to learn at a faster pace than ever before.
HoloLens allows the scientists to keep the same tools, essentially "bringing their desks with them" as it blends both worlds together. They can also bring along other scientists remotely, allowing them to expand their knowledge base and visit Mars without even leaving their desk.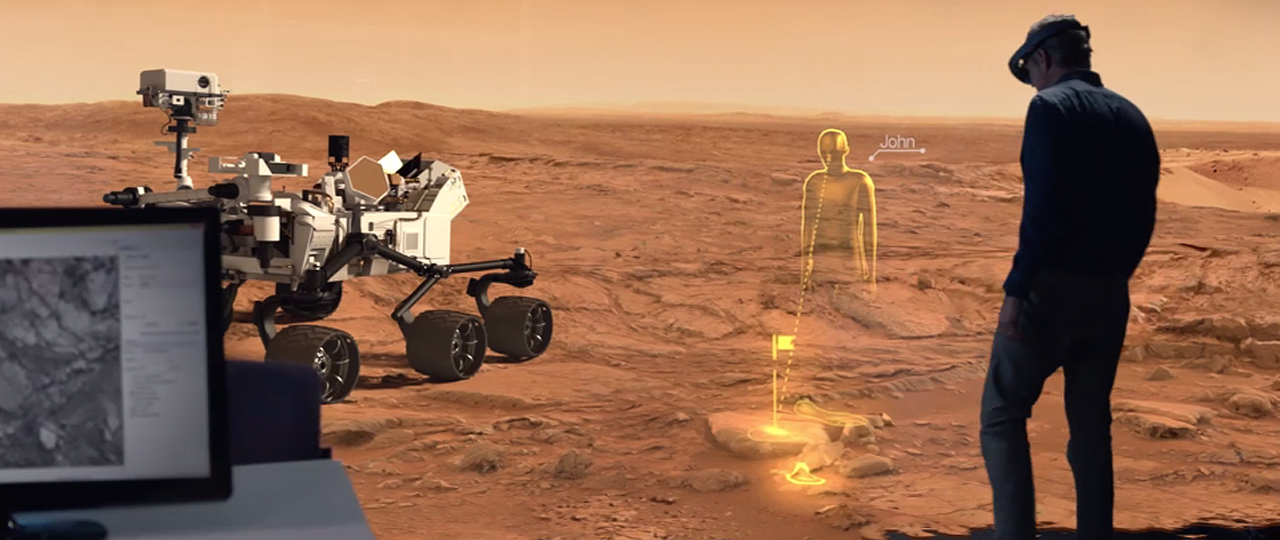 Microsoft and NASA also announced Sidekick this week, a new project using commercial technology to empower astronauts aboard the International Space Station (ISS). Sidekick uses Microsoft HoloLens to provide virtual aid to astronauts working off the Earth, which could reduce crew training requirements and increase the efficiency at which astronauts can work in space.