The Mill 2015 Reel brings together many of our top creative projects into one action-packed film to showcase work across VFX, Mill+, Colour, Design, Beauty, Gaming, Interactive and Immersive. In addition to the work, a key component to creating any great reel is finding the right track. A reel's music defines the ebbs and flows of the film, and sets the tone, pace and direction of the content. We take you behind the process of creating a reel with editor Alex Trierweiler and meet the musician behind the track on our 2015 Reel, 'Pad FUKKK' by producer and DJ Thriftworks.
The process of creating a reel begins and ends with the music. The editor makes an cut of the music that fits the timeframe and has enough peaks and valleys to be interesting. From a list of spots, they identify key moments in the music to pair with clips, for example, percussive moments are paired with clips that are fast and visuals that pop. Then the space is filled in around the sections.
Editor Alex Trierweiler was responsible for compiling and weaving together the 80 projects featured in the reel, beginning with discovering the music. 'Pad FUKKK' is a textured and ethereal track that differs from the typical music used for most reels. Alex shared, "With a reel, finding the music is the biggest hurdle. It's always a competition to find the most unique music, something people haven't heard before. You want to surprise people and this track was cool because it was pretty untraditional. It stuck out because it was so unique with different layers of sound that created a textured and dreamy world in which to make a reel."

We interviewed electronic music artist and producer Thriftworks, otherwise known as Jake Atlas, to find out more about his creative process and how he made 'Pad FUKKK':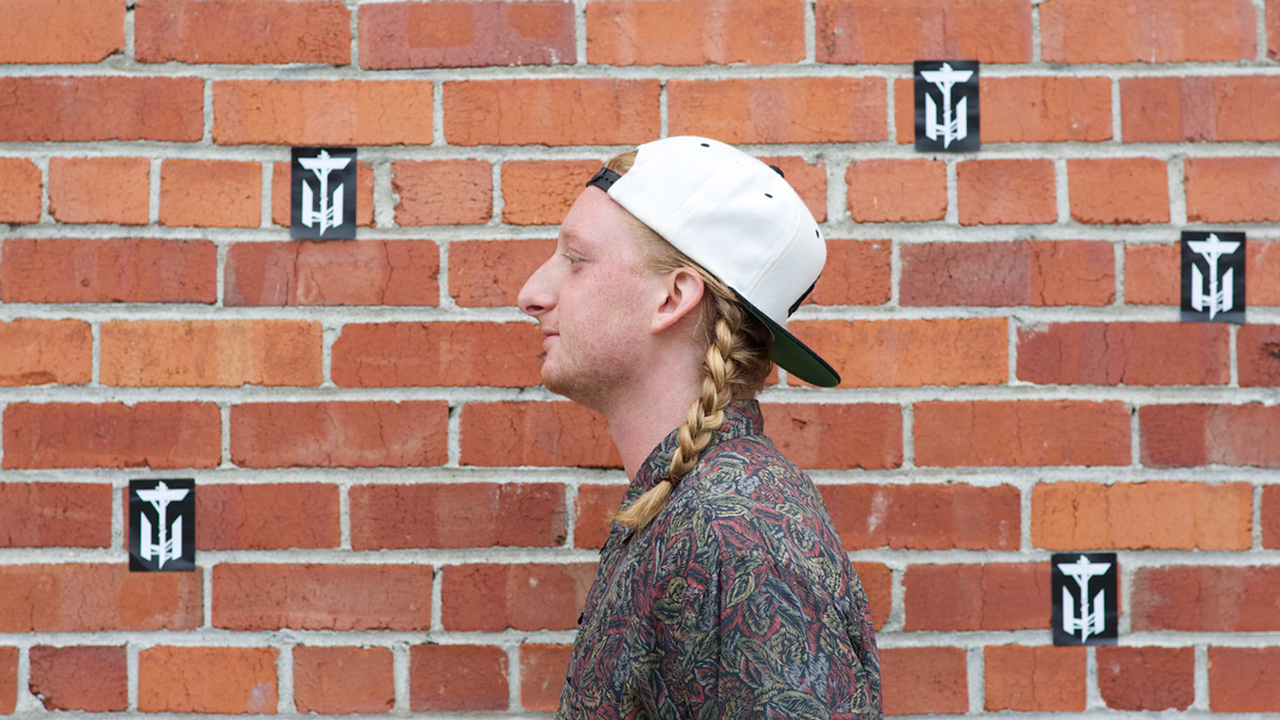 1. How did you get into music?
My parents put me in piano lessons at a very young age. I moved on to guitar in high school and during that time I began dabbling with computer music. I was recording primitive guitar loops and keyboard lines on an old Windows PC until I got my hands on an early copy of Image Line's FruityLoops.
2. What tools do you use to create your music?
Currently I run Apple's Logic X with a few outboard synths. I record a bunch of live instrumentation, percussion, and lots of iPad app noises. I also sample vinyl and just about anything that strikes me on the Internet.
3. Where do you usually look for creative inspiration?
Frequently, I'm inspired by film or television soundtracks. I'll go look up the particular tune and sample that or create a similar vibe. Other times, I'll just find a sample or synth that reflects my current state of mind and match it with a similarly fitting tempo and/or beat.
4. Walk us through your process creating 'Pad FuKKK'. How do you go about defining the structure, and building out the sections of the music? How do you know when it's complete?
For that particular tune, I had a temporary studio setup outside of my normal abode. I was trying something different on that song as well. I found five or six 8-bar loops, time stretched/matched them and then tuned them all in key. So I had a whole sonic pallet of harmonized samples. After I chopped everything into samples, it was a free-for-all. I just layered and layered until I had something I was happy with.
Then I laid a drum part and began do break things down and create a framework. Eventually (and many times) I ended up with some sort of A-B-A-C-B-A type of arrangement. Completion is really just a matter of opinion, there's a lot "I think it's done" moments until it actually is for me.
5. What sort of emotion or reaction are you looking for from the audience?
I think most of my music is merely a reflection of my current state of affairs. What the listener takes from it is completely up to them, I'm just stoked that people seem to be making connection in the first place.
6. What do you want to do next with your music and career?
I aim to keep building and growing the Thriftworks brand, more touring (specifically targeting international markets), more merchandise, more social media presence, and first and foremost, more music. The general direction I'm looking is up.
To hear more from Thriftworks, visit his website and follow his updates on Twitter @Thriftworks